Emma Jameson's Jemima Jago Mystery Novels in Order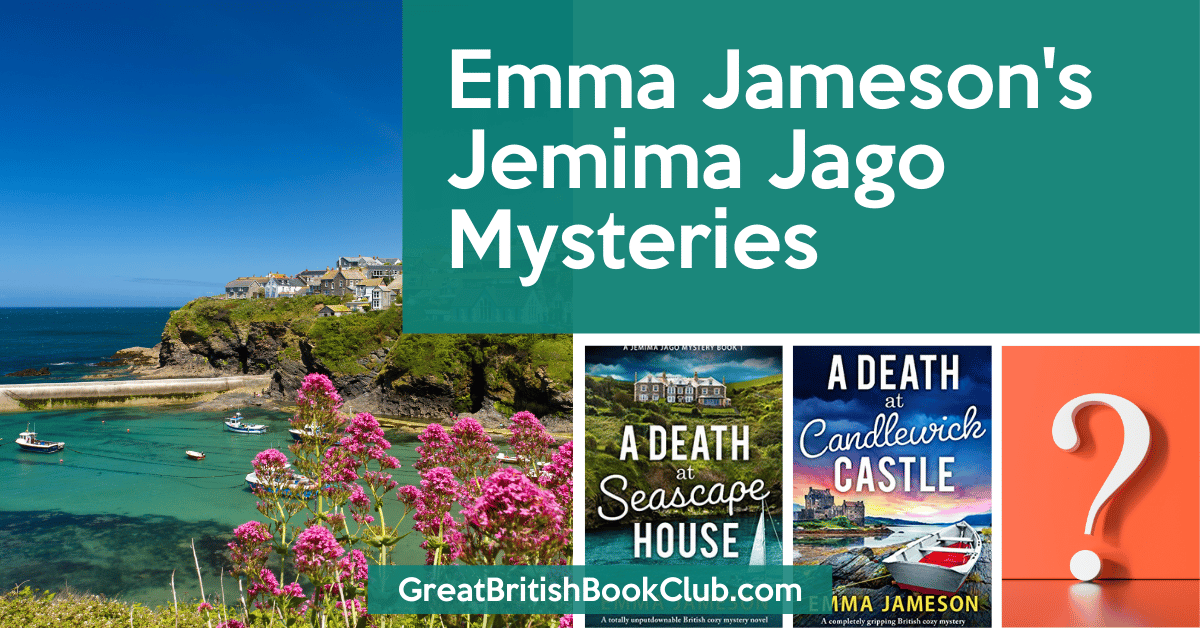 Many fans of British mysteries will know Emma Jameson's Lord & Lady Hetheridge mystery series, but her Jemima Jago mysteries are likely to be less familiar. With the first book in the series released in early 2021, it's still a very new – but promising – series.
ALL OF Emma Jameson's Jemima Jago BOOKS IN ORDER
While there aren't many to put in order just yet, we'll continue to update this page as the series grows. In the meantime, you can check out all of Emma Jameson's series HERE.
BOOK 1: A Death at Seascape House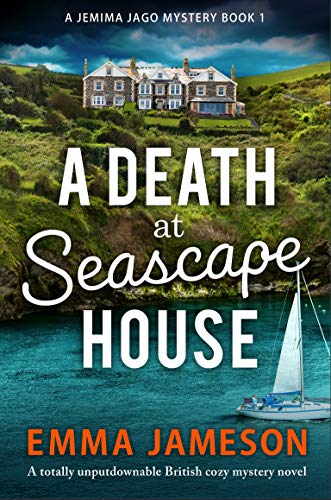 When librarian Jemima Jago gets the opportunity to catalogue Cornwall's largest collection of antique shipwreck records, it seems like a dream come true. Unfortunately, the opportunity requires her to return to St. Morwenna, the childhood home she'd vowed not to go back to.
In spite of her aversion to the island, the opportunity draws her in. Shortly after her arrival, the town's busybody, Edith Reddy, is found dead. Caught seemingly red-handed at the scene of the crime, Jem quickly becomes the favourite suspect of the handsome but misguided Sergeant Hackman.
To clear her name, Jem will have to take matters into her own hands. What are the police missing? Could someone in the community have committed murder? And will the killer take measures to stop Jem before she gets too far with her investigations?
Get it: Kindle | Audible | Paperback | Bookshop.org (supports independent bookstores)
BOOK 2: A Death at Candlewick Castle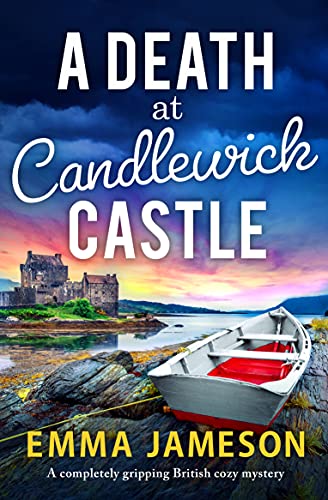 Book two in the Jemima Jago series sees our heroine spending her days cataloguing the oldest library in Cornwall, and her nights stargazing with old friend Pauley Gwynn. Unfortunately, the peace won't last forever.
The perfect summer comes to a screeching halt when Hermie Castleberry's body is found on the beach at Candlewick Castle. As an incomer, it's hard to believe Hermie could have made a mortal enemy so quickly. Though Jemma tries her best to steer clear of the case, someone close to her is arrested for the murder – leaving her no choice but to get involved.
As she begins to investigate, Jem learns there are quite a few people who wouldn't mind getting rid of Hermie. How could the police have overlooked so many likely suspects? And more importantly, how can she figure out the true culprit before anyone else gets hurt? After all – she knows her friend is innocent, and that means there's a murderer on the loose.
Get it: Kindle | Audible | Paperback | Bookshop.org (supports independent bookstores)
Have You Tried the Jemima Jago Mystery Series?
With a book-loving heroine and the lovely county of Cornwall as the backdrop, the Jemima Jago books are a cosy-lover's dream come true. Have you read the first book in the series? Will you? Let us know what you think in the comments!
Save it to Pinterest!