Comedian Ian Moore's Follet Valley Mystery Book Series in Order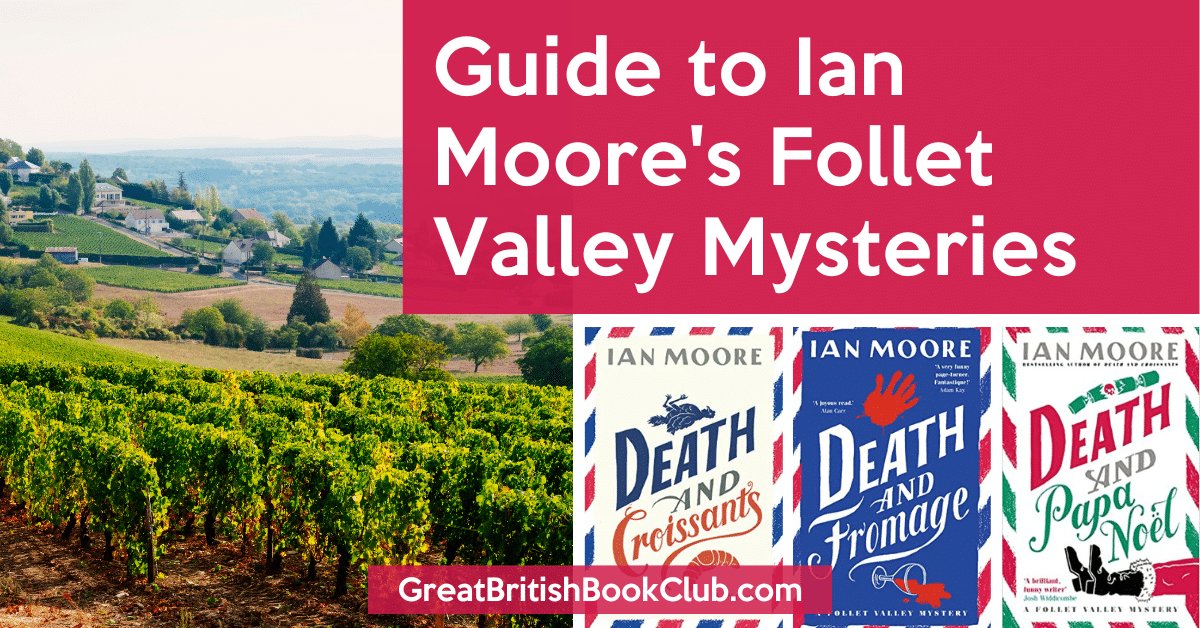 In some cases, we earn commissions from affiliate links in our posts.
Given the recent success of Richard Osman's Thursday Murder Club series, it should come as no surprise that other cozy mysteries written by TV personalities are starting to pop up.
British comedian Ian Moore came out with his first, Death and Croissants, about a year after the release of the Thursday Murder Club books – and while there are superficial similarities (written by British comedians, cozy mystery genre), the two series are actually quite different.
Below, we take a look at the series in its entirety, along with some supplemental works (short stories, non-fiction books by the author). Please keep in mind that this is one of those series where the UK release dates
Ian Moore's Follet Valley "Death & Croissants" Mystery Book Series in Order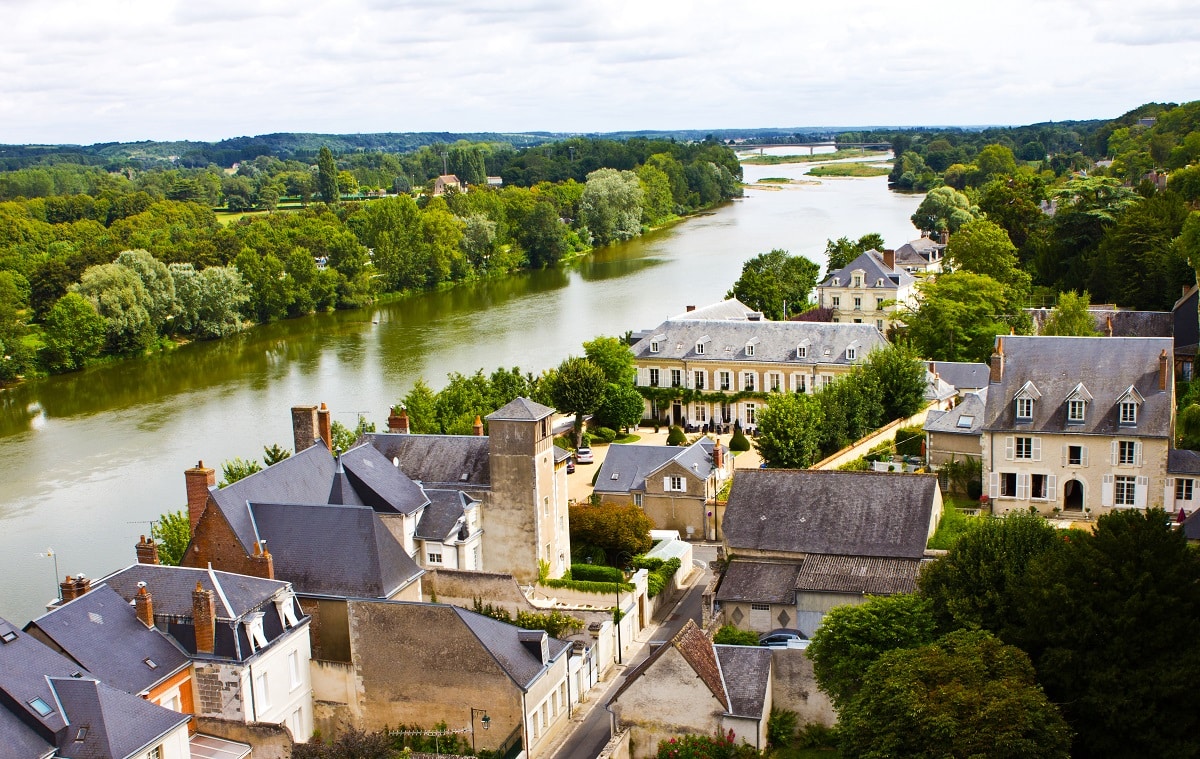 Ian Moore's Follet Valley books are set in a fictional part of the real-life Loire Valley, a part of France the English comedian and his family now call home. It's an area best known for its wine output, but it's also known for outstanding scenery, mild weather, charming old towns, and imposing castles.
Follet Valley Mysteries Book 1 | Death and Croissants (2021)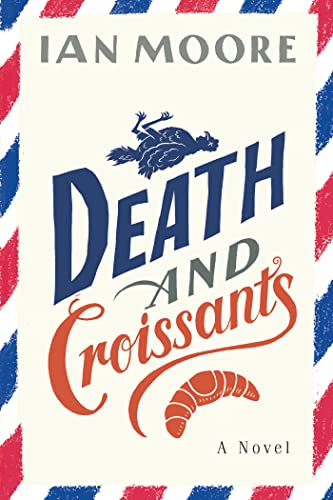 First off – please note that with the killing of a man's beloved chicken, this first book will not be appropriate for animal lovers who don't appreciate that sort of thing. That's not something you often see in cozies, so we wanted to put the warning up front.
Death and Croissants, the first book in the series, follows middle-aged Englishman Richard as he attempts to live a quiet life running his B&B in France's Loire Valley.
Unfortunately for Richard, his peace and quiet is disrupted when a guest disappears, leaving a bloody handprint on the wallpaper. Then another guest, the exotic Valérie, convinces him to join her in investigating the disappearance.
Get it: Kindle | Audible | Paperback | Bookshop.org (supports independent bookshops)
Follet Valley Mysteries Book 2 | Death and FROMAGE (2022)
Scandal erupts in the nearby town of Saint-Sauver when their most famous restaurant loses a Michelin star. In the midst of the shock and chaos, the area's leading goat cheese supplier drowns himself in a pasteurisation tank – or so it seems. But what if he didn't take his own life?
B&B guest Valérie d'Orçay isn't convinced. Once again, she drags Richard into her investigation.
Get it (UK): Hardcover | Audible | Amazon US
Follet Valley Mysteries Book 3 | Death at THE CHATEAU (2023)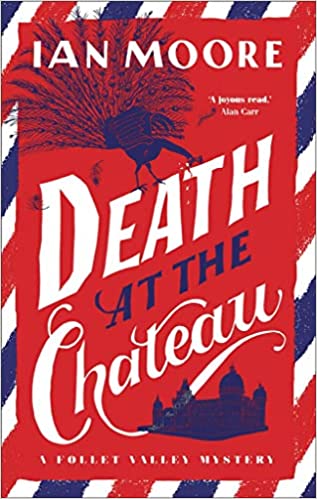 Richard Ainsworth's B&B has been taken over by a film production company, and all is going relatively well until an actor dies under mysterious circumstances. Valérie Dorçay and Richard offer their catering services as the production picks up again, but in getting closer to the production, they find all sorts of secrets, lies, and tensions beneath the surface.
Pre-order: Hardcover
Other Entries in Ian Moore's Follet Valley Series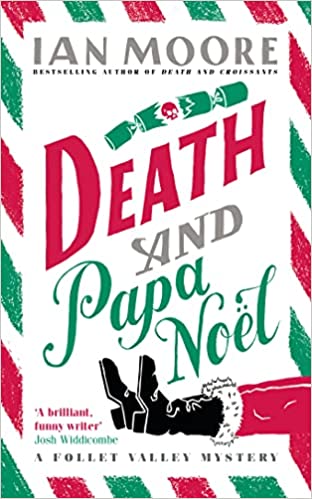 Short Story | Death & Papa Noel
Richard Ainsworth is preparing for the perfect quiet Christmas along, but his peace is shattered when a familiar face arrives unannounced. Worse yet, a Christmas-themed murder mystery game turns deadly when someone takes it all a bit too seriously.
IAN MOORE'S NON-FICTION TITLES ON FRENCH LIFE
Prior to writing his mystery series, Ian Moore wrote of his real-life experiences as an Englishman who married a half-French woman, moved to rural France, and opened a B&B. Though they lack the puzzle aspect of a good mystery, they offer interesting backstory to the novels – and who among us hasn't thought of moving to the French or English countryside for a "simple" existence?
A la MOd: My So-Called Tranquil Family Life in Rural France (2013)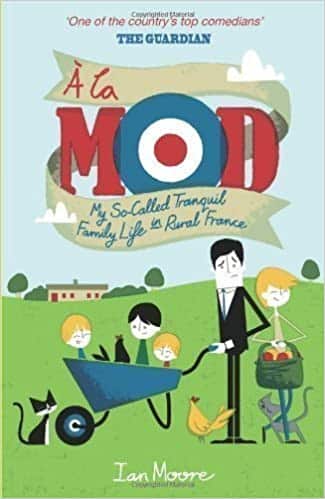 Comedian Ian Moore is fed up with his noisy and overcrowded town, so he decides to move his wife and son to the rural Loire Valley in France. Before too long, he finds himself living an equally chaotic but entirely different sort of chaotic life – complete with livestock, bilingual kids, and loads of animal waste.
Get it: Amazon (US) | Amazon (UK)
C'Est Modnifique!: Adventures of an English Grump in Rural France (2014)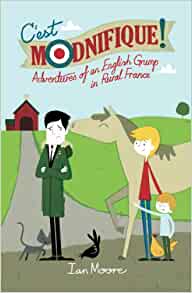 This follow-up to Moore's first non-fiction tale of life in rural France sees him and his family six years later, just settling in and feeling like they've attained the calm they sought in moving there. The book sees them dealing with colourful locals, along with two new additions to the family – a couple of disappearing goats.
Get it: Amazon (US) | Amazon (UK)
TV Adaptation of Ian Moore's Death & Croissants
In 2021, it was announced that Free@Last TV had optioned Moore's Death and Croissants for TV adaptation.