14 Mystery Novels Set in Edinburgh, Scotland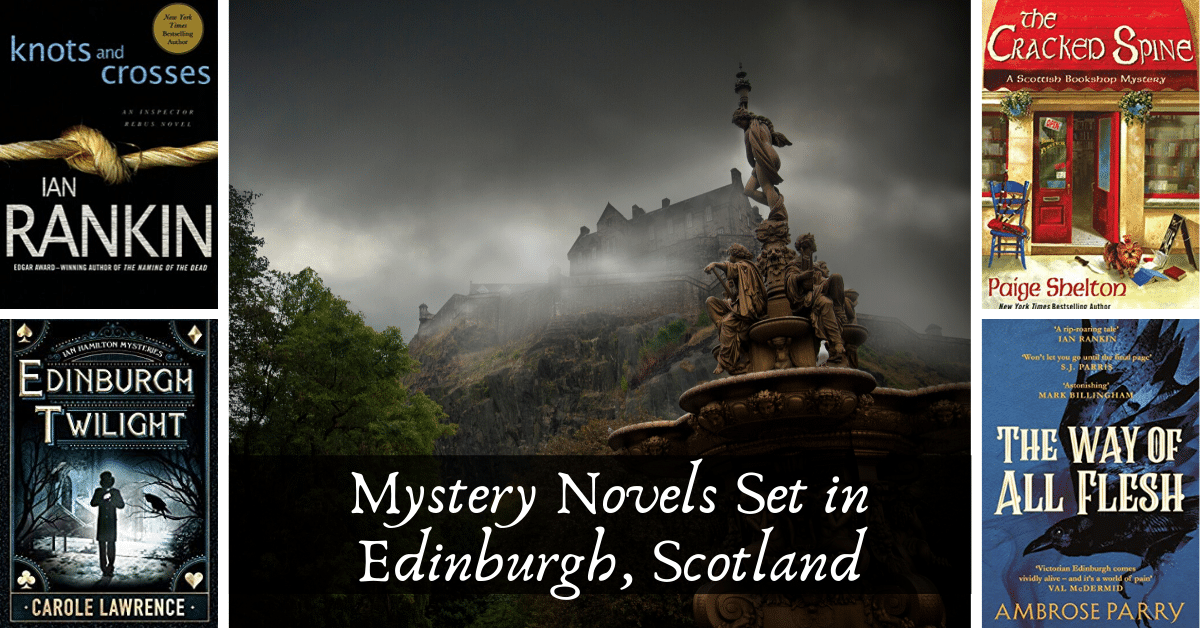 In some cases, we earn commissions from affiliate links in our posts.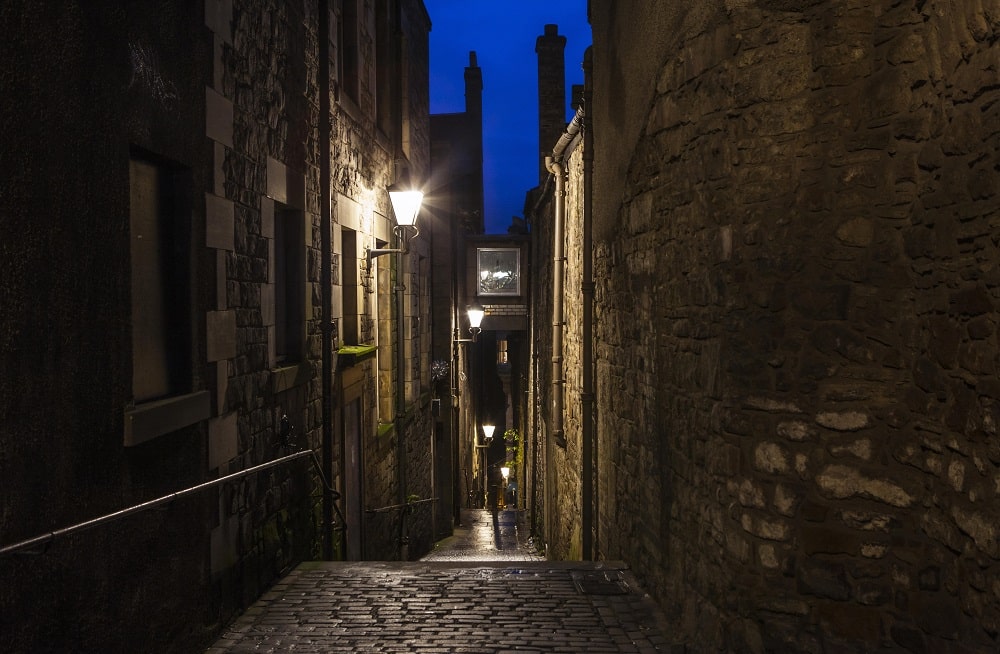 If you've ever been lucky enough to visit Edinburgh, you'll know there aren't many cities better suited to murder and mystery. Though it's quite safe now, it's not at all difficult to imagine dodgy characters lurking in the shadows. It's an old city in an old country, and it has more than its fair share of bloody history.
For those who enjoy Edinburgh in all its creepy glory, we've gathered up some of the best mystery novels set in Edinburgh – from Ian Rankin's gritty Rebus novels to more traditional Victorian murder mysteries to modern cozy mysteries, there's a little bit of something for everyone.
Mystery Novels Set in Edinburgh, Scotland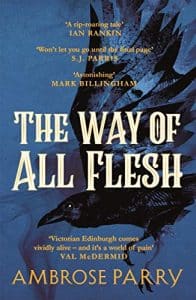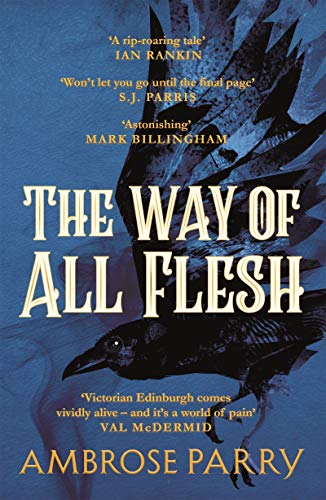 The Way of All Flesh
Author: Ambrose Parry
In 1847 Edinburgh, Will Raven is a medical student and apprentice to the brilliant Dr. Simpson. Along with Simpson's equally clever housemaid Sarah, Will finds himself in the middle of a murder mystery when bodies start appearing in the Old Town.
The Victorian-era tale mixes medicine, mystery, and romance, and it was longlisted for the Theakston Old Peculier Crime Novel of the Year. A second entry to the series was published in 2019.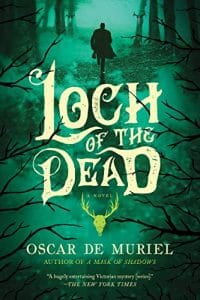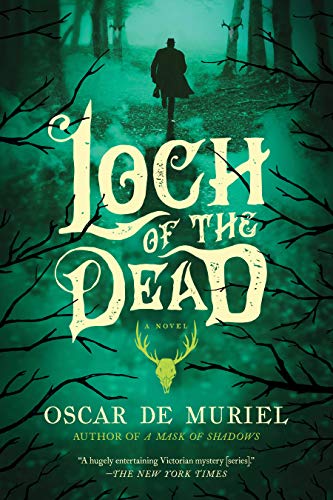 Loch of the Dead
Author: Oscar de Muriel
Though all the novels in this delightful Victorian mystery series are set around the UK, we particularly enjoyed the fourth book in this series. Loch of the Dead follows Edinburgh's famed detective duo, McGray and Frey, as they investigate a series of crimes around a supposedly Highlands magical loch.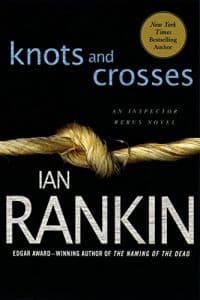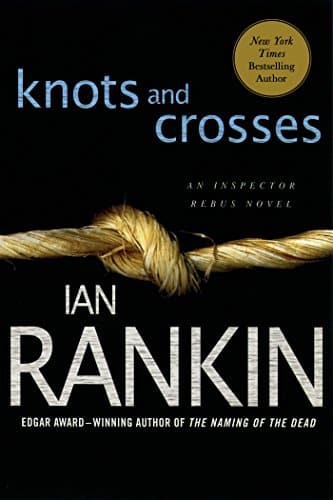 Knots & Crosses
Author: Ian Rankin
This is the first novel in Ian Rankin's famed Rebus detective series. In Knots and Crosses, Edinburgh is being terrorised by a puzzling string of murders. Inspector John Rebus is a man with a past – a former member of Britain's elite SAS, he spends his days hiding from old memories and generally avoiding life.
In this case, however, he's the one man with all the pieces to the puzzle.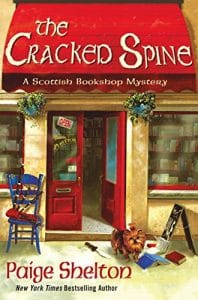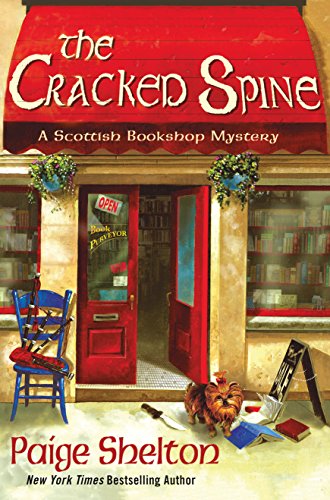 The Cracked Spine
Author: Paige Shelton
The Cracked Spine is the first in a series of 5 books in the Scottish Bookshop Mystery series. Main character Delaney Nichols is an American who leaves the US for an adventure in Edinburgh, running a Scottish bookshop called The Cracked Spine. Before she can settle into a new life with her dog and eccentric new friends, a precious artifact goes missing, and there's a murder.
This one's very much a cosy mystery, so if you prefer to avoid the dark and gritty stories, this is a great Scottish-based mystery series to check out.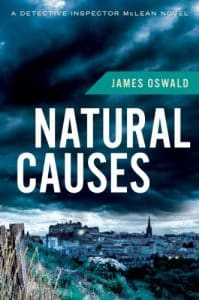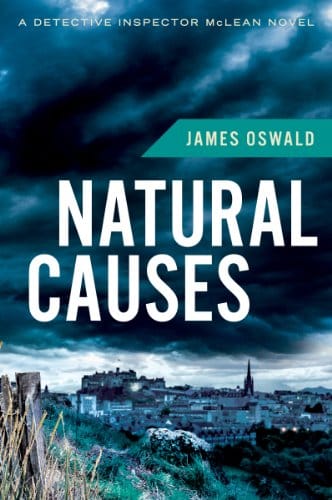 Natural Causes
Author: James Oswald
After 60 years, a young girl's body is discovered, carefully arranged in a sealed room. Though such a cold case should be a low priority, newly-appointed DI Tony McLean is haunted by the case. When a new series of murders occurs, he sees parallels between the two cases. Could there really be a link after so many years?
This is the first book of the Edinburgh-based Inspector McLean series. As of early 2020, there are nine novels in the series.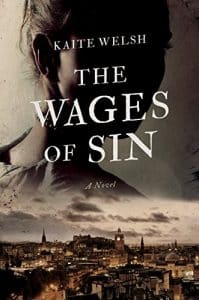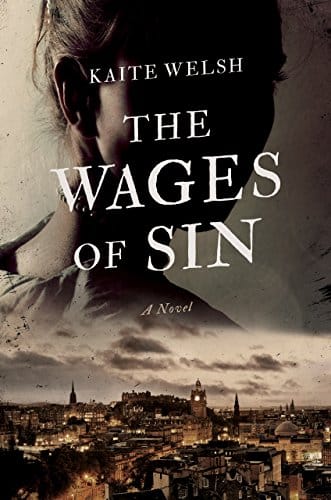 The Wages of Sin
Author: Kaite Welsh
In Victorian London, a young woman, Sarah Gilchrist, has fled her troubled past in London to join the University of Edinburgh's medical school's first female class. Though she has more than enough troubles to deal with as a result of her gender, they're soon multiplied when she realises one of the anatomy corpses looks very familiar…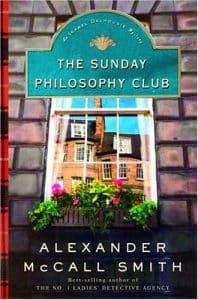 The Sunday Philosophy Club
Author: Alexander McCall Smith
Isabel Dalhousie is one part philosopher, one part amateur detective. Each week, she hosts The Sunday Philosophy Club meets at her home in Edinburgh, but things change when an "accidental death" doesn't seem at all accidental to her.
Alexander McCall Smith can be a polarising author. Not everyone appreciates his style, full of observations and musings about life and human character – but those who enjoy him are luck, as he's wonderfully prolific.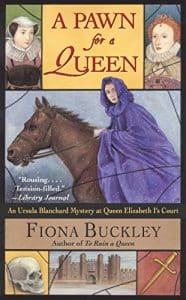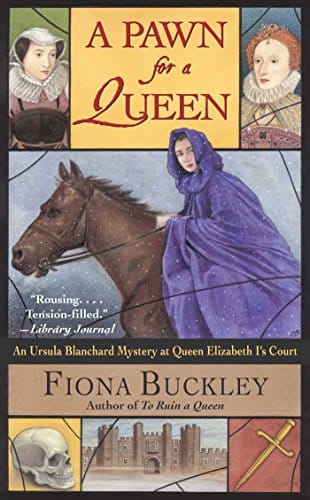 A Pawn for a Queen
Author: Fiona Buckley
Fans of historical mysteries will enjoy this series about Ursula Blancard, a young woman who serves as Queen Elizabeth I's lady-in-waiting and occasional spy. This one is book six in the series, and while most are set in England, this one brings us up to Scotland for an encounter with Elizabeth's rival, Mary, Queen of Scots.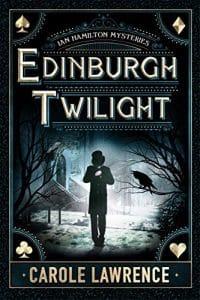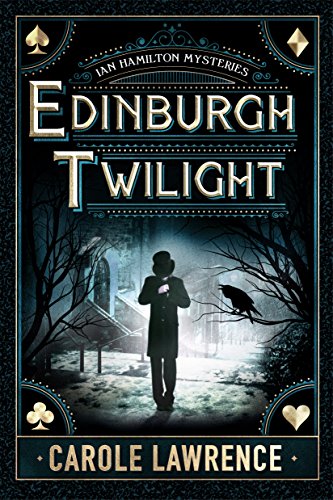 Edinburgh Twilight (Ian Hamilton Mysteries Book 1)
Author: Carole Lawrence
This series of Edinburgh-based mysteries is set in the late 19th century, a time when the city was very clearly divided between the wealthy "haves" of the New Town and the "have-nots" of the crime-ridden Old Town. DI Ian Hamilton is a man scarred by the fire that claimed his parents, and the novel finds him approaching his toughest case yet when the "Holyrood Strangler" is on the loose.
Edinburgh Twilight offers a compelling mystery, but readers who are extremely attuned to historical inaccuracies may find it a bit irritating at times. They're not huge errors – no one 's riding a hoverboard through Victorian Edinburgh – but occasionally, items or terms show up a few years ahead of when they were used in real life. Still, unless you're extremely picky, I wouldn't let that bother you too much.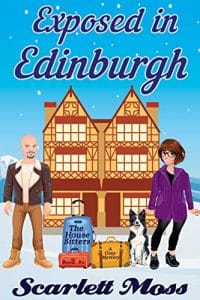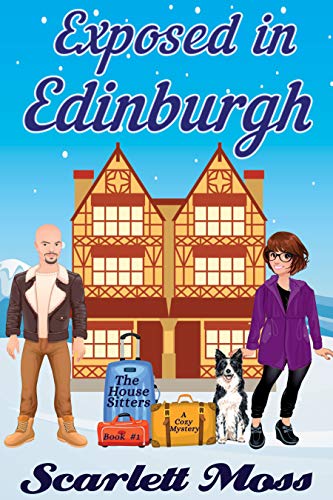 Exposed in Edinburgh
Author: Scarlett Moss
When Alen and Joan Arny leave their law enforcement careers in favour of travel and adventure, they expect things to get calmer and easier. Unfortunately, their first foray into house and pet-sitting brings them right back to the world of crime and mystery.
This book is the first in a series, and it's the only one of the set in Edinburgh. The second book, Leveled in London, is set in London.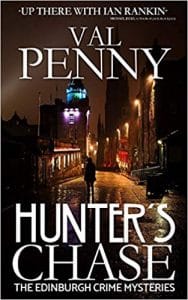 Hunter's Chase (The Edinburgh Crime Mysteries #1)
Author: Val Penny
DI Hunter Wilson knows there's a new stream of cocaine flowing into his city, and he's determined to find the source. Unfortunately, his attention is derailed when a dead body turns up on a local golf course. It's soon followed by another, along with a new colleague to deal with.
It's a gritty romp through Edinburgh, but a compelling one.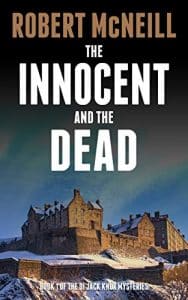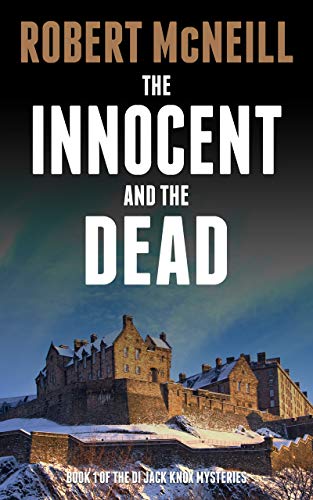 The Innocent & the Dead (The DI Jack Knox Mysteries Book 1)
Author: Robert McNeill
When a beautiful young prostitute is found dead on Calton Hill, DI Jack Knox's detective skills are put to the test. Few are willing to acknowledge they knew the young woman, so Knox is challenged to work his way through the lies to get justice for the young woman whose life ended so tragically.
DI Jack Knox is a pleasant change from the usual "tortured" detective. He enjoys the occasional drink, but he also has a family he misses very much, along with a workplace relationship he struggles to keep secret.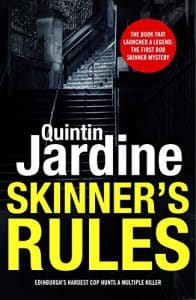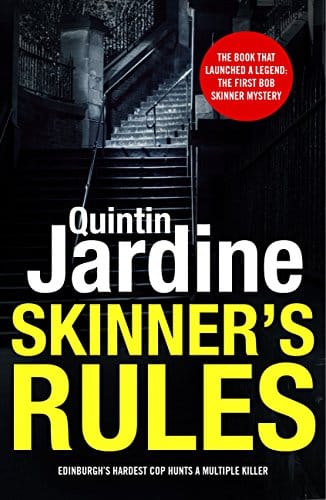 Skinner's Rules
Author: Quintin Jardine
This gritty Scottish series follows DCI Bob Skinner, head of Edinburgh's CID, as he pursues a vicious serial killer with unknown motives and seemingly random victims.
Skinner's Rules is the first in a long series, so fans of this one have a great deal to look forward to.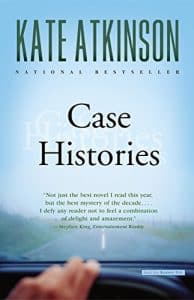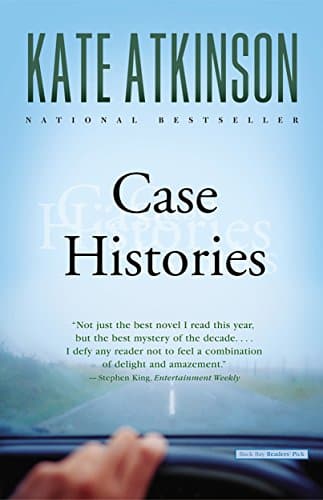 Case Histories: A Novel (Jackson Brodie Book 1)
Author: Kate Atkinson
No list of Edinburgh-based mysteries would be complete without a mention of Kate Atkinson's Jackson Brodie novels. In the opening book, private investigator Jackson Brodie finds himself working three apparently related family mysteries in Scotland's capital city. Nearly 30 years pass between the first incident and the last, but as he looks at the three cases, alarming patterns become clear.
[cp_popup display="inline" style_id="155″ step_id = "1"][/cp_popup]
What's Your Favourite Edinburgh-Based Mystery Novel or Series?
Have we missed a good one? What's your favourite? Let us know in the comments!
Save it to Pinterest!