JK Rowling's Robert Galbraith Mysteries: Cormoran Strike Books in Order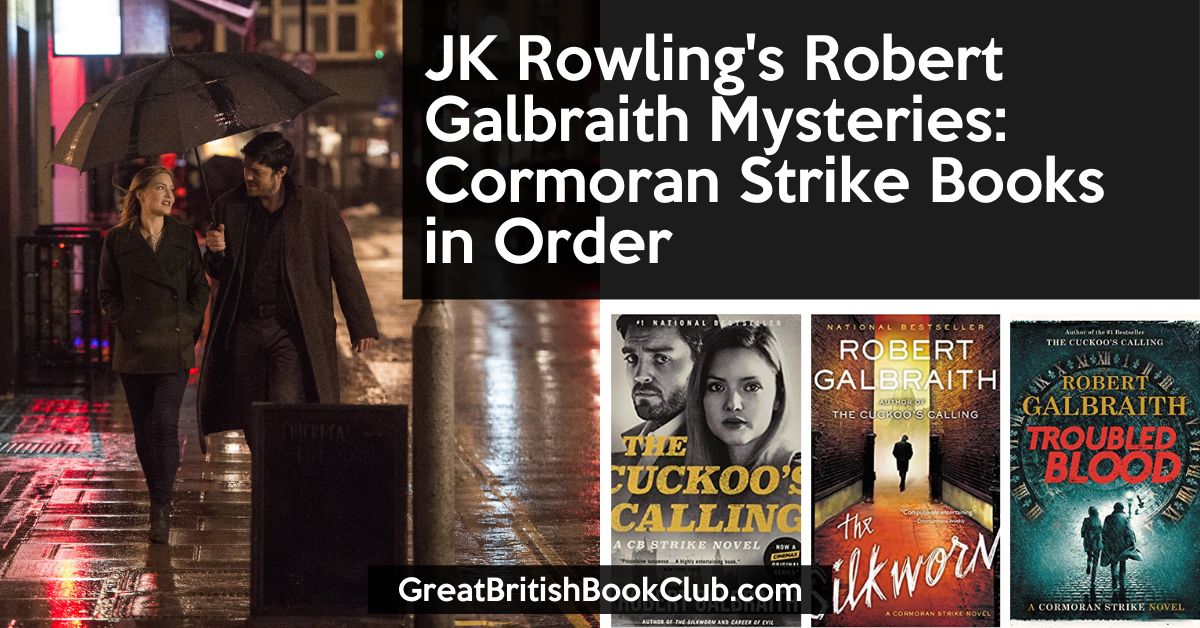 In some cases, we earn commissions from affiliate links in our posts.
Back in 2013, Robert Galbraith came on the scene with a book called The Cuckoo's Calling. It was the first in what would become a series of books about a London-based private investigator named Cormoran Strike.
Except that Robert Galbraith wasn't a real person.
Robert Galbraith was actually JK Rowling, the world-famous author of the Harry Potter series.
The Cormoran Strike Books in Order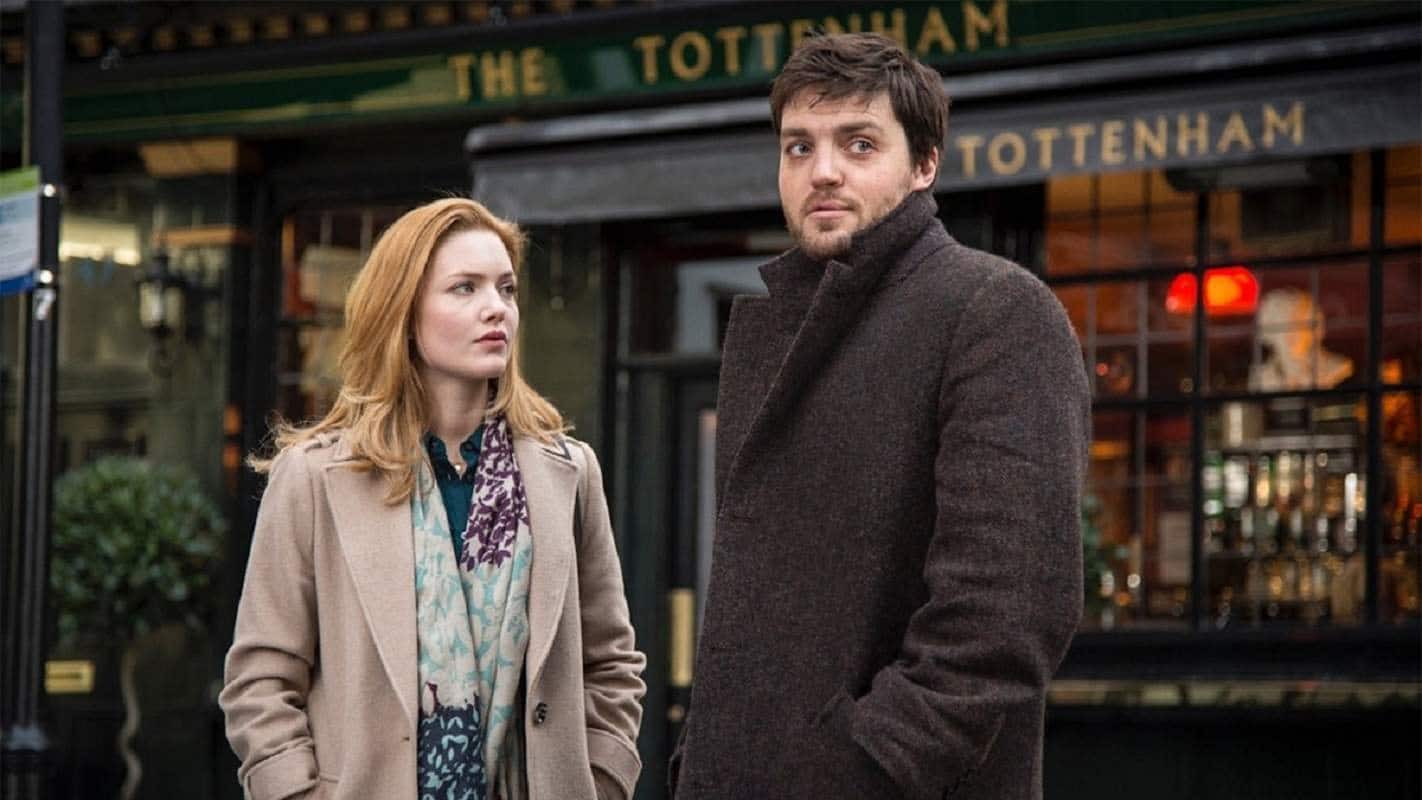 The Cormoran Strike mystery novels are set in London, beginning with the year 2010. Cormoran Strike is relatively new to owning his own detective agency, but he has a military background with history as a Royal Military Police Special Investigation Branch investigator. He's also an Oxford-dropout and the estranged, illegitimate son of rock star Johnny Rokeby (thanks to his late mother, famed groupie Leda Strike).
His assistant Robin begins the series as a temp worker sent over by an agency he forgot to cancel. She's a newly-engaged college dropout with a traumatic past and a seriously unpleasant fiancé.
Both are tremendously competent, and the series follows the two as they solve tough cases and develop a close friendship (with fairly obvious hints at more to come).
Do I Need to Read the Cormoran Strike Novels in Order?
Though not absolutely necessary, we definitely recommend reading the Cormoran Strike books in order. Each book has a self-contained mystery, but unlike some mysteries where the books are almost entirely about the case, the Cormoran Strike novels also include quite a bit about the personal lives of Strike, Robin, and some of the side characters.
The mysteries will still make perfect sense if you read them out of order, but you'll feel a bit lost in terms of character development and relationships. You'll be able to piece most of it together, but it won't be nearly as satisfying.
Cormoran Strike Book 1: Cuckoo's Calling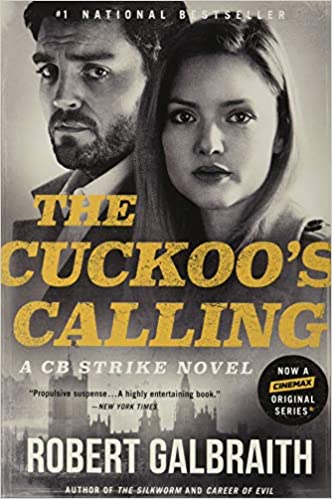 On a cold winter night, a troubled young model, Lula Landry, falls off her balcony to her death. Police deem it suicide, but her brother's doubts lead him to hire Cormoran Strike to investigate.
Get it: Kindle | Amazon Paperback | Audio Book | Bookshop.org (supports independent bookshops)
Cormoran Strike Book 2: The Silkworm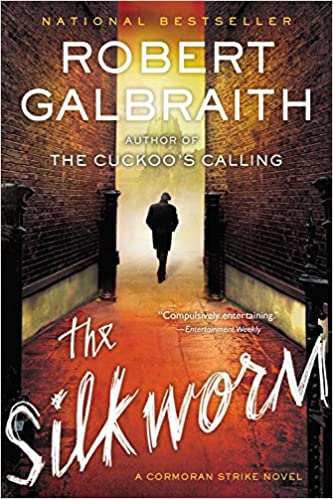 In The Silkworm, Strike is approached by the wife of novelist Owen Quine. He's gone missing again, and she needs him to place a call and help track him down. Unfortunately, this disappearance isn't as simple as all the others.
Get it: Kindle | Amazon Paperback | Audio Book | Bookshop.org (supports independent bookshops)
Cormoran Strike Book 3: Career of Evil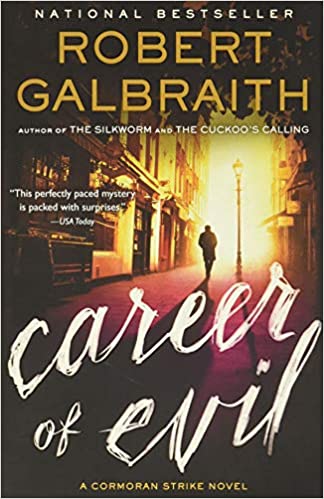 Robin is settling into her job and planning a wedding until one horrifying day when someone sends her a severed leg. Together, she and Strike rush to figure out why they were targeted – before the bad press scares off all their clients.
Get it: Kindle | Amazon Paperback | Audio Book | Bookshop.org (supports independent bookshops)
Cormoran Strike Book 4: Lethal White
As the book opens, a mentally ill man named Billy visits Cormoran's office seeking help with a murder he thinks he witnessed as a child. As Cormoran and Robin investigate, it draws the attention of a PI hired by a member of Parliament who's being blackmailed. Before too long, the two of them are in the middle of a high-profile investigation with ties to both grassroots activists and some of the country's most prominent politicians.
Get it: Kindle | Amazon Paperback | Audio Book | Bookshop.org (supports independent bookshops)
Cormoran Strike Book 5: Troubled Blood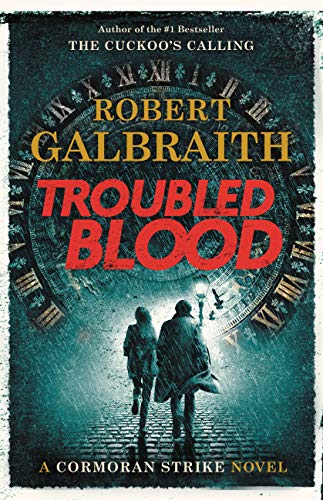 While visiting family in Cornwall, Cormoran is approached by a woman seeking answers about her mother's disappearance 40 years prior. Though he knows it will be tough, he and Robin decide to tackle the puzzling cold case.
This book is particularly interesting because of the way it plays with time. It unfolds over the course of a little more than a year, and much of the investigation deals with decades-old events and memories.
Get it: Kindle | Amazon Paperback | Audio Book | Bookshop.org (supports independent bookshops)
Cormoran Strike Book 6: The Ink Black Heart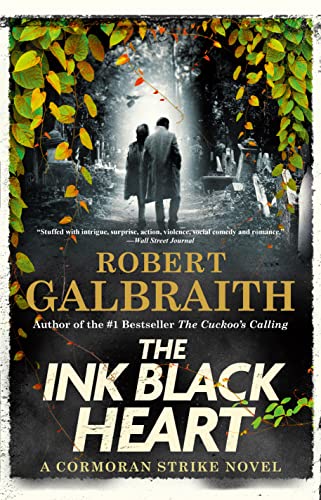 While Troubled Blood handled a cold case full of mostly geriatric witnesses, The Ink Black Heart pivots to the more youthful world of the internet and online harassment.
When cartoonist Edie Ledwell shows up begging to speak with Robin, she describes a mysterious online stalker called Anomie who's been threatening and harassing her. Robin rejects the case as being beyond their capabilities, thinking nothing of it until a few days later. That's when she hears Edi has been murdered in Highgate Cemetery.
Feeling guilty and curious about Anomie's true identity, Robin and Strike quickly find themselves wrapped up in a web of shadowy businesses, online aliases, and family conflicts. Not surprisingly, the case may also put them in danger.
Get it: Kindle | Hardcover | Audio Book
Cormoran Strike Book 7: The Running Grave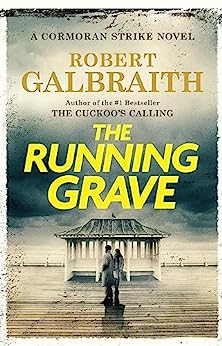 In The Running Grave, Strike and Robin are approached by a father whose son Will has run off to Norfolk to join a religious cult. On the surface, the Universal Humanitarian Church seems like a peaceful and innocuous organisation. Beneath the surface, however, dark things are happening – including some unexplained deaths.
In an attempt to rescue Will, it's decided that Robin will infiltrate the cult and live among its members. Unfortunately, she's not fully prepared for the dangers of deep undercover work.
This book will be published on September 26th, 2023, but you can pre-order your copy now. A brief sample was released a week or so ago, and if you do a bit of Googling, you'll be able to find a copy (assuming you absolutely can't wait for the release later this month).
Pre-Order: Kindle | Hardcover | Paperback | Audio Book
The Cormoran Strike TV Series: Strike (UK) or CB Strike (US)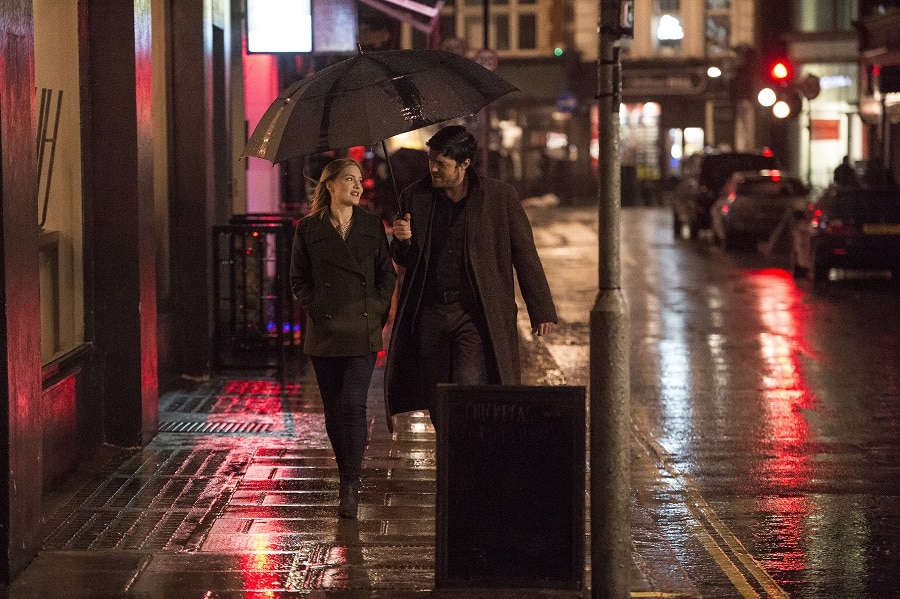 If you enjoy the books, don't miss the TV series. Tom Burke and Holliday Grainger are wonderfully cast in the roles, and while we strongly feel every book should have been adapted into a six-episode series, they're still very enjoyable in their shorter adaptations. If you don't have time to re-read each book ahead of the new one (quite a task now that there are 6 and some are 1000+ pages), the shows are a great way to catch up on what happened in past books.
In the UK, the episodes have aired on BBC One. If you missed their original air dates and you can't find them on iPlayer or another streaming service, you can pick up the DVDs below:
In the US, HBO Max is now the exclusive streaming outlet for the series. You can also purchase streaming copies HERE (check the SD price rather than the default HD if you're on a tight budget). In case you hadn't checked in a while, Troubled Blood (season 5 or 3, depending on where you're watching) is now available.
The Ink Black Heart is filming during the summer of 2023, but there's currently no estimate on the premiere date. Our best guess would be winter 2023/2024, but it's still too early to have any confirmed details.
There's been no word on a TV adaptation of the 2023 novel The Running Grave (yet).
Save it to Pinterest!