17 Creepy British Books Full of Ghostly, Gothic Spookiness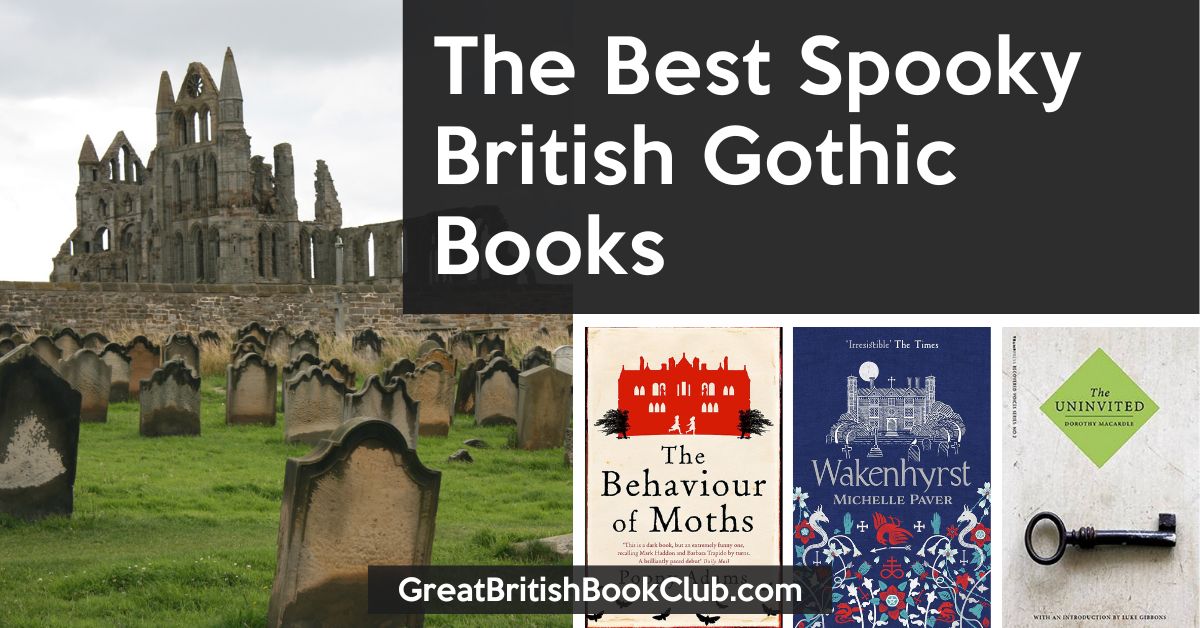 In some cases, we earn commissions from affiliate links in our posts.
If your taste in spooky literature leans more towards "creeping dread" than "gruesome, graphic horror", British gothic tales may be just the thing for your autumn reading list. To help, we've gathered up some of the best – including early classics by masters like Charles Dickens and M.R. James and more recent tales by authors like Laura Purcell and John Harwood.
17 Creepy British Books Full of Ghostly, Gothic Spookiness
A Warning to the Curious | MR JaMES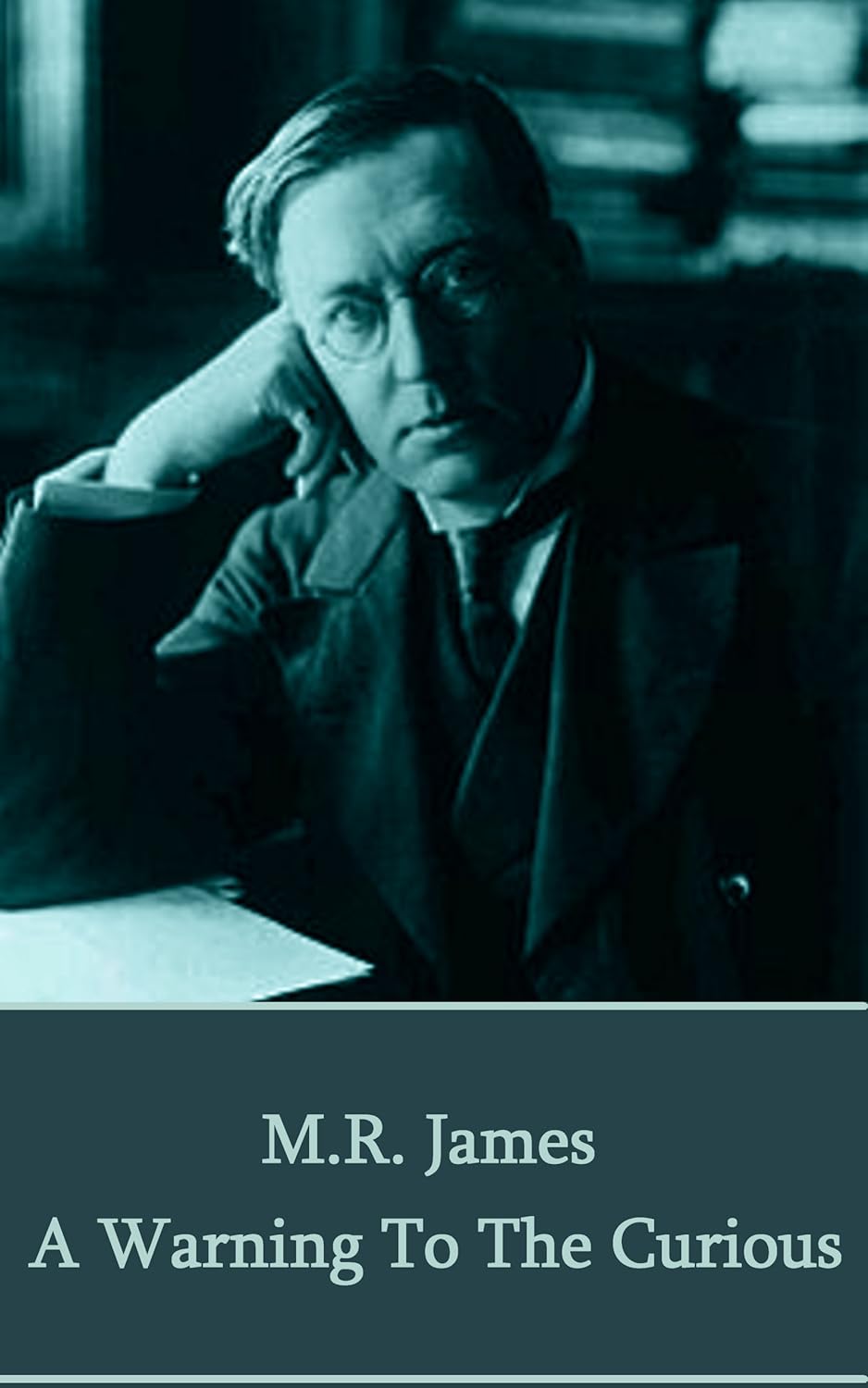 This one is a collection of short stories rather than a novel, but it's a must-read classic for anyone who enjoys a gentle but creepy old ghost story. James was born in 1862, and in addition to being an incredible teller of ghostly tales, he was also a medievalist scholar at provost of King's College at Cambridge.
This collection was his final set, published in 1925. It includes the following stories:
"The Haunted Dolls' House"
"The Uncommon Prayer-Book"
"A Neighbour's Landmark"
"A View from a Hill"
"A Warning to the Curious"
"An Evening's Entertainment"
As a side note, we also want to mention that ALL of MR James's stories went into the public domain a while back, so you can find all his stories for free online by simply Googling. We've included links for purchase as a convenience to those who prefer a packaged version that works better with their reading style.
Many of MR James's works are also available in the form of TV adaptations, including A Warning to the Curious (which tells the single named story, as opposed to the entire collection gathered under that name).
Get it: Kindle | Paperback | Audible | Bookshop.org (supports independent bookshops)
Affinity | Sarah Waters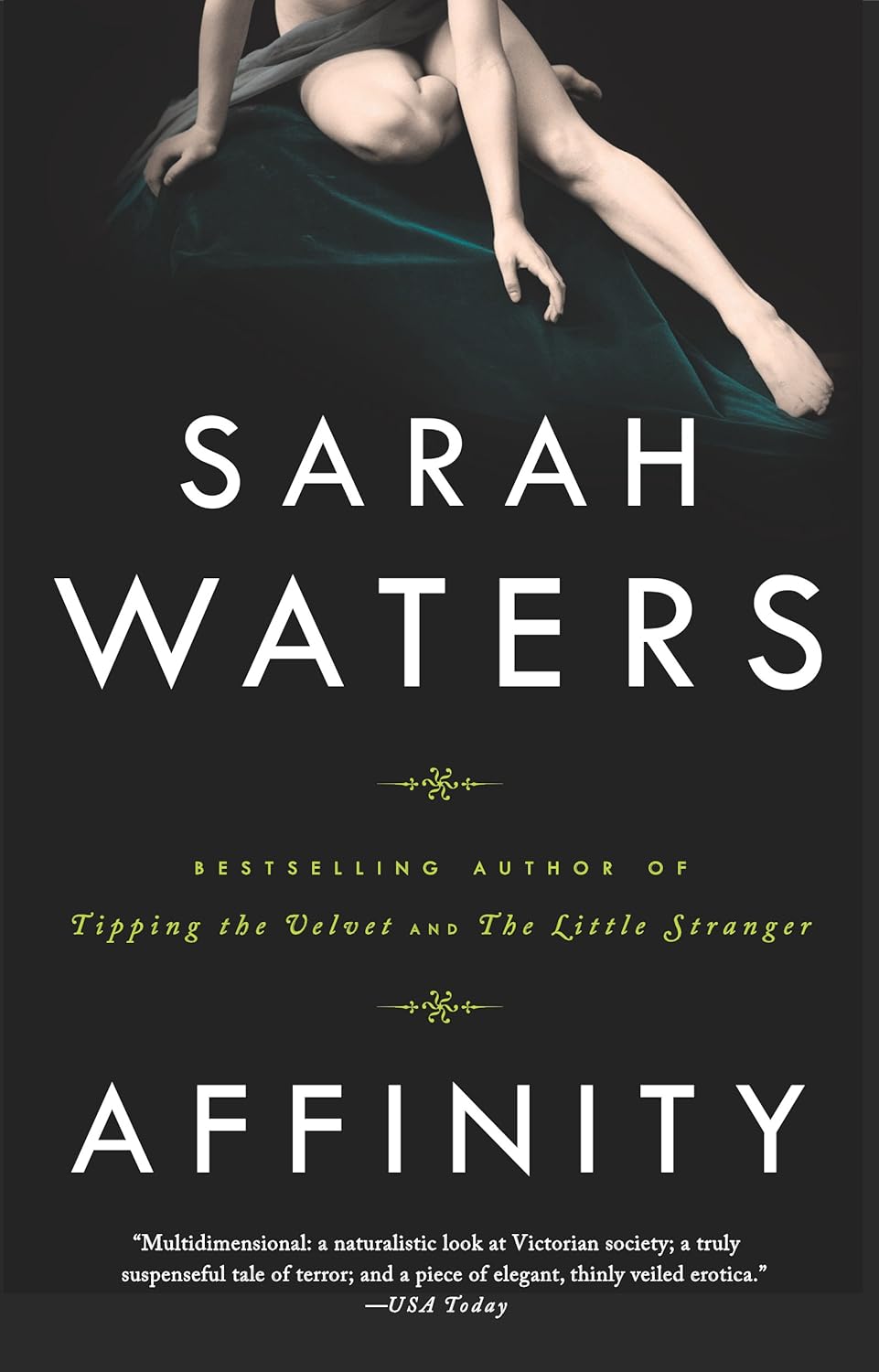 Margaret Prior, an aristocratic woman recuperating from a suicide attempt, has taken to visiting the women's section of one of Victorian London's most notorious jails as part of her therapeutic charitable endeavours. While there, she becomes increasingly captivated by Selina Dawes, a seemingly innocent spiritualist.
Selina's incarceration resulted from a séance gone terribly wrong, which traumatised one young woman while leaving an older woman dead. Though Margaret initially doubts Selina's supernatural abilities, she soon finds herself immersed in a shadowy realm filled with phantoms, restless spirits, and intense emotions. Soon, she finds herself devising a risky plan to ensure both Selina's release and her own salvation.
Get it: Kindle | Paperback | Audible | Bookshop.org (supports independent bookshops)
The Loney | Andrew Michael Hurley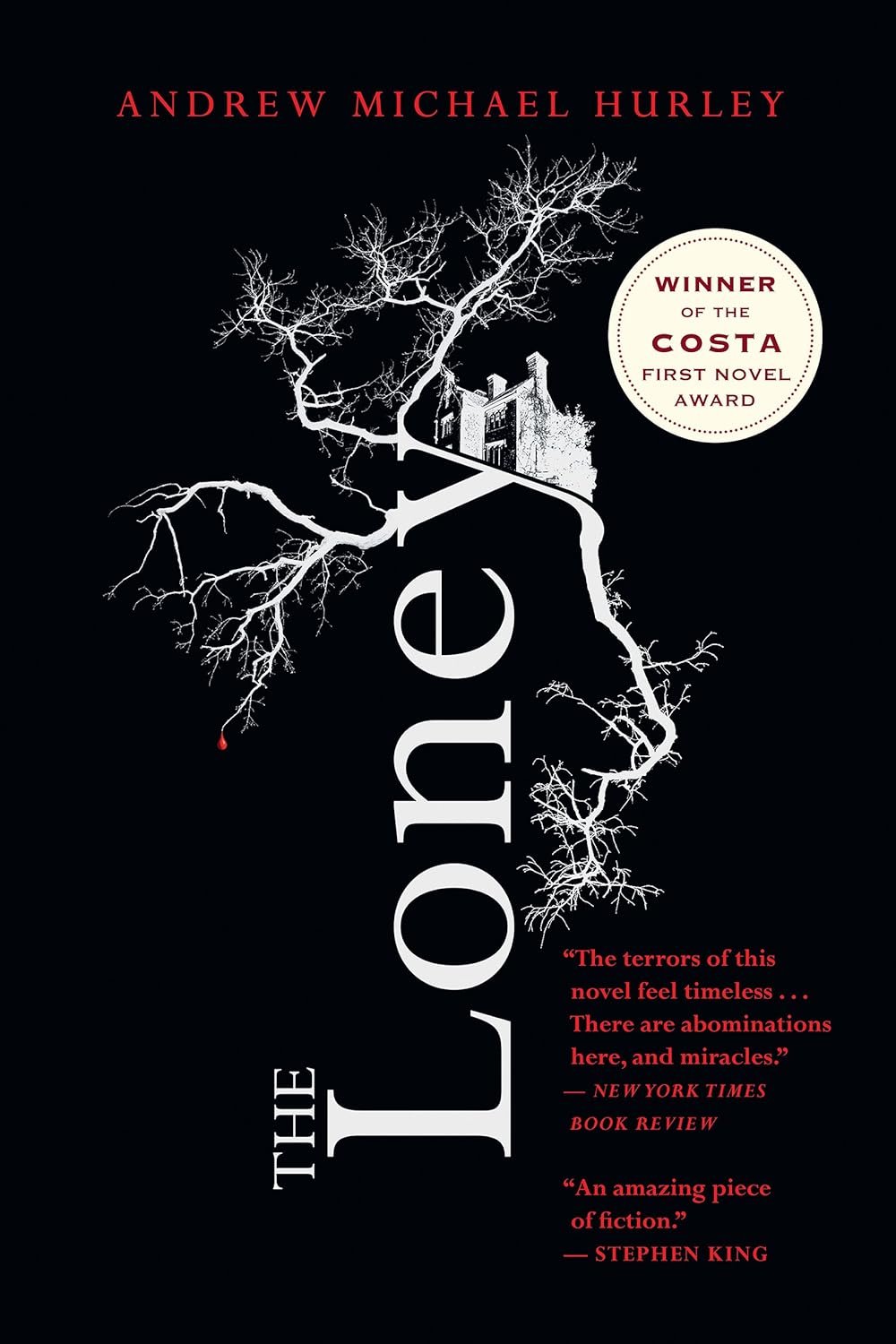 As a child, Smith journeyed with his family and their parish on an Easter pilgrimage to the Loney, a desolate part of the English coast, seeking a miracle for his differently-abled brother at an ancient shrine. However, the local residents were far from welcoming, and the brothers soon found themselves ensnared in a web of ominous rituals.
Years later, the weight of those events continues to haunt Smith. The discovery of a child's remains at the Loney during a storm compels him to confront his deepest fears and haunting memories.
Get it: Kindle | Paperback | Audible | Bookshop.org (supports independent bookshops)
Mistress of Mellyn | Victoria Holt
Victoria Holt was a pen name Eleanor Burford used when writing Gothic romance novels, and Mistress of Mellyn was her first book in that genre. Borrowing elements of books like Jane Eyre, Rebecca, and The Woman in White, some thought it was so similar to Rebecca that the pen name must surely have been that of Daphne du Maurier.
Mount Mellyn stood tall and majestic, just as Martha Leigh had imagined. However, she couldn't help but wonder about Connan TreMellyn, her new employer—was he as charming as his name suggested? As she neared the grand mansion set atop the cliffs of Cornwall, a strange sense of unease washed over her.
TreMellyn's daughter, Alvean, turned out to be just as spoiled and challenging as the three previous governesses had found her to be. Yet, it was Alvean's father, with his distant and haughty demeanor, who stirred unfamiliar feelings and confusion within Martha—even as rumors of past misfortunes and current threats began to weave their way into her life.
Despite her better judgment, Martha found herself irresistibly drawn to the mysterious Connan, becoming entangled in the family's secrets. As passion clouded her reason, her emotions spun out of control. But in the midst of the lurking darkness, love also made its presence known, offering a chance at freedom and a bright, enduring promise.
Get it: Kindle | Paperback | Audible | Bookshop.org (supports independent bookshops)
The Uninvited | Dorothy Macardle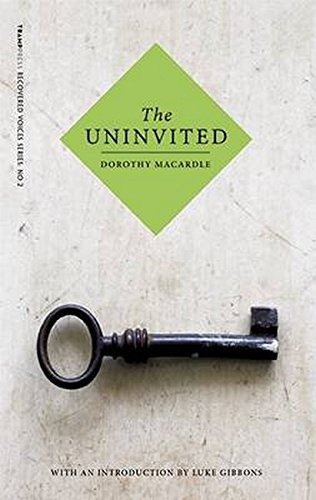 Though technically Irish, Ireland is part of the British Isles and we prefer to be more inclusive rather than less. This chilling tale follows siblings Roderick and Pamela Fitzgerald as they move into a lovely home on the coast of Devon, only to discover that it's haunted. Blending elements of mystery and the supernatural, it takes us on a frightening journey as they attempt to uncover the source of the house's ghostly presence.
Get it: Kindle | Paperback | Audible | Bookshop.org (supports independent bookshops)
The Thirteenth Tale | Diane Setterfield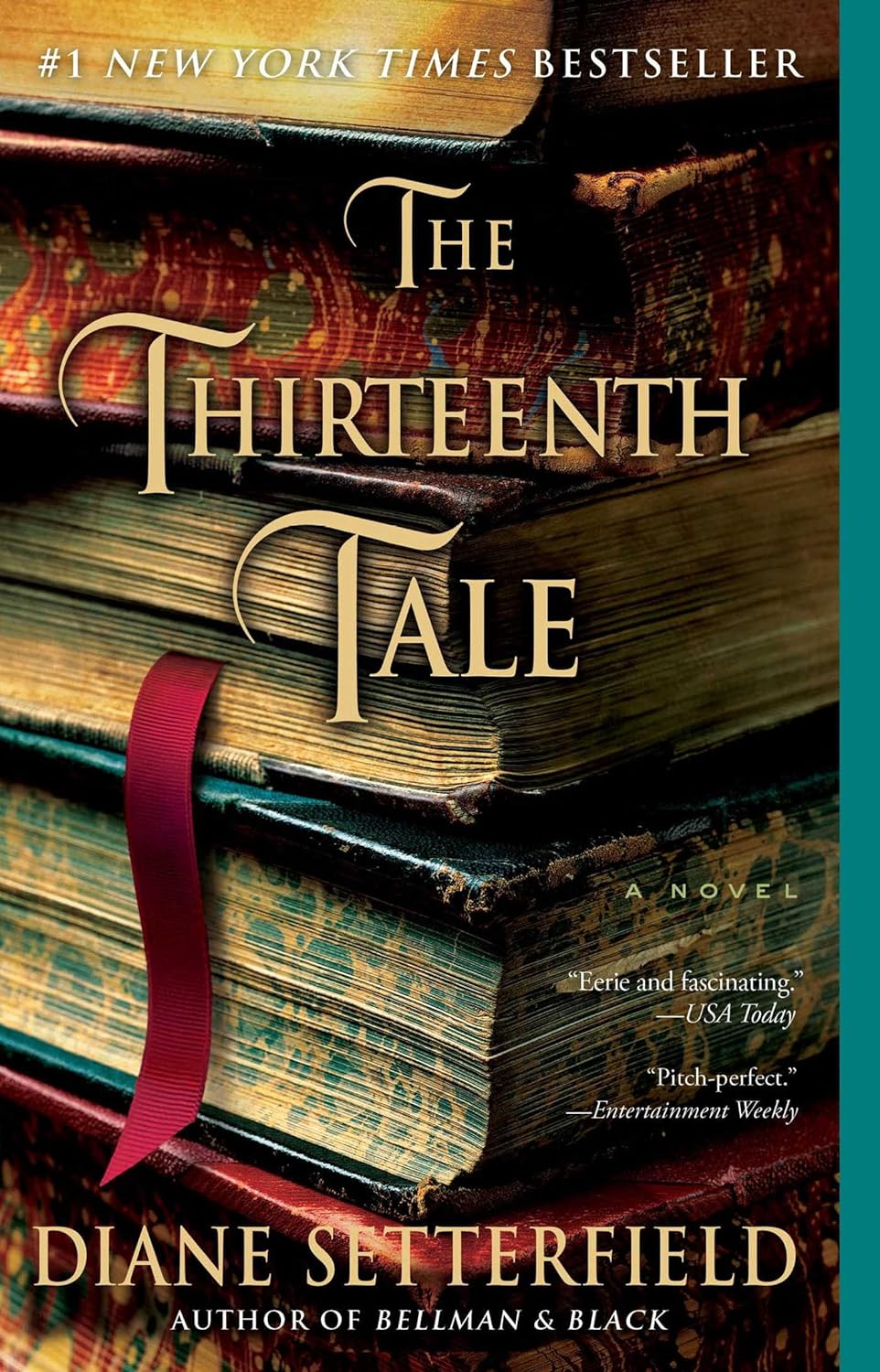 This modern Gothic tale begins with Vida Winter, a famous novelist who's spent her life creating all sorts of backstories for herself. When she decides to finally tell the truth about her dark and mysterious past, she chooses Margaret Lea, a young biographer with her own set of dark secrets.
As Vida tells her story, Margaret finds herself immersed in a tale of twins, family secrets, and a haunted house. The novel explores themes of storytelling, identity, and the complex relationships between twins, all while unraveling the mysteries of Vida's past and the truth about the thirteenth tale, the one story Vida has never been willing to tell.
Get it: Kindle | Paperback | Audible | Bookshop.org (supports independent bookshops)
Wakenhyrst | Michelle Paver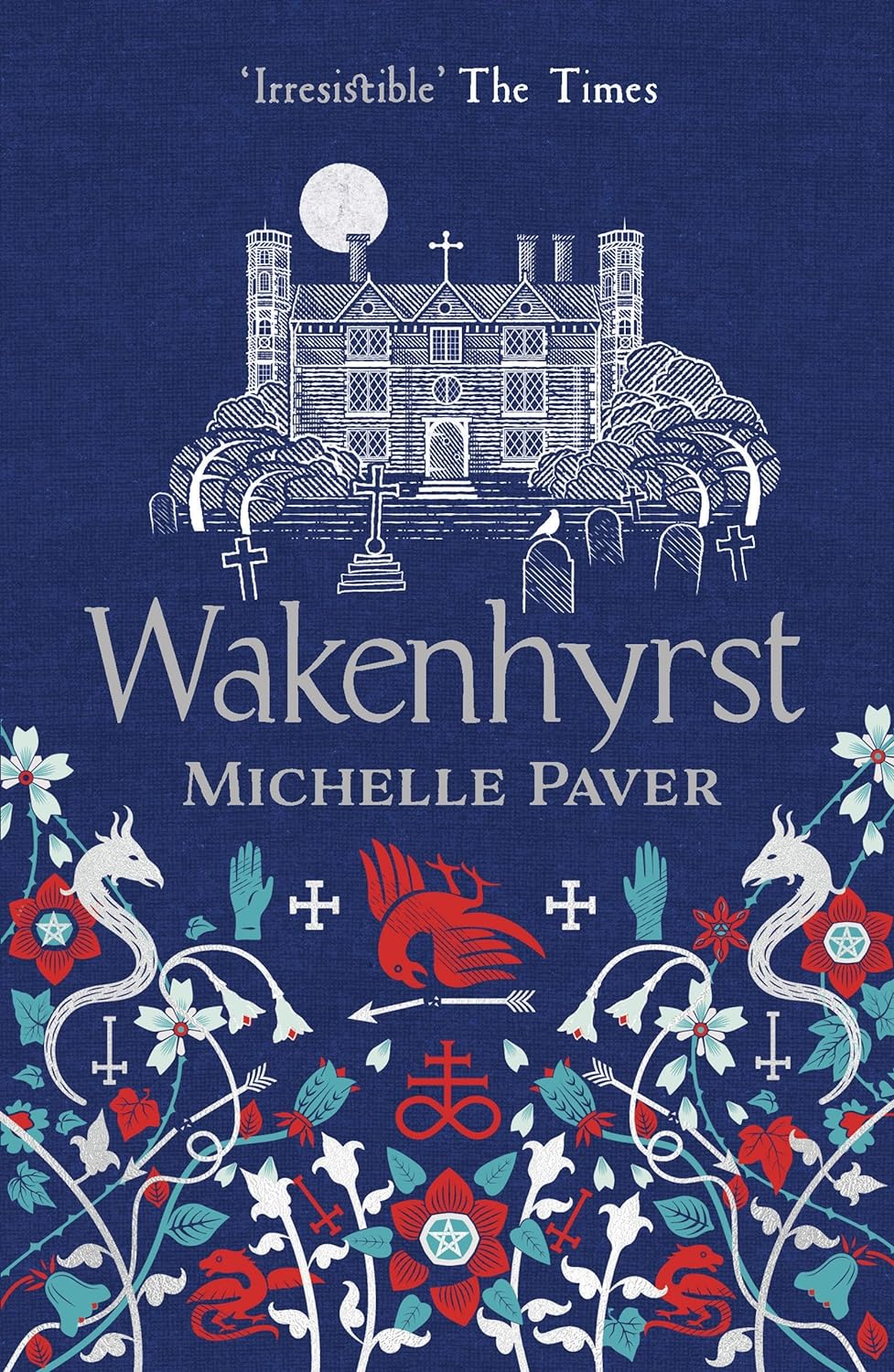 In Edwardian Suffolk, a secluded manor sits in the watery Fens, hiding old mysteries. Maud, a lonely girl without a mother, lives under the tight controls of her strict father. When he discovers a painted medieval devil in a nearby cemetery, it unleashes sinister forces beyond anyone's control.
Maud must navigate a world filled with witchcraft, local legends, and her father's dark history. What follows is a gothic thriller that spans five centuries, exploring dangerous obsessions and a young girl's desire for freedom.
Get it: Kindle | Paperback | Audible | Bookshop.org (supports independent bookshops)
The Meaning of Night | Michael Cox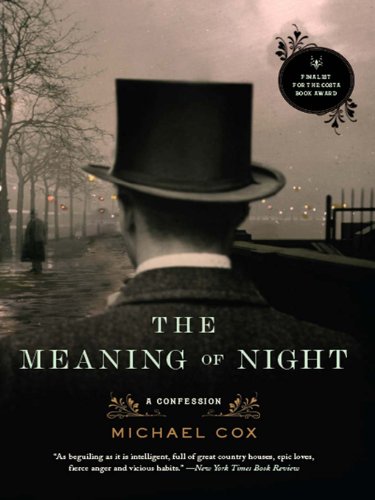 This Victorian era tale tells the story of Edward Glyver – lover of books, scholar, and murderer. From a young age, Glyver believed he was meant for bigger things. His life takes a dramatic turn when he stumbles upon a revelation, affirming his beliefs in his destined success, wealth, and power. Driven by this newfound knowledge, he becomes relentless in his pursuit to reclaim what he deems rightfully his.
Glyver's quest leads him through the murky streets of Victorian London, filled with fog, brothels, and opium dens, and eventually takes him to Evenwood, one of England's most captivating country estates. His journey also introduces him to Emily Carteret, a captivating yet mysterious woman who becomes the object of his intense affection. His narrative unfolds as a saga of deception, betrayal, and unrelenting ambition, all while being shadowed by his formidable adversary, the poet-criminal Phoebus Rainsford Daunt.
Get it: Kindle | Paperback | Audible | Bookshop.org (supports independent bookshops)
Dracula | Bram Stoker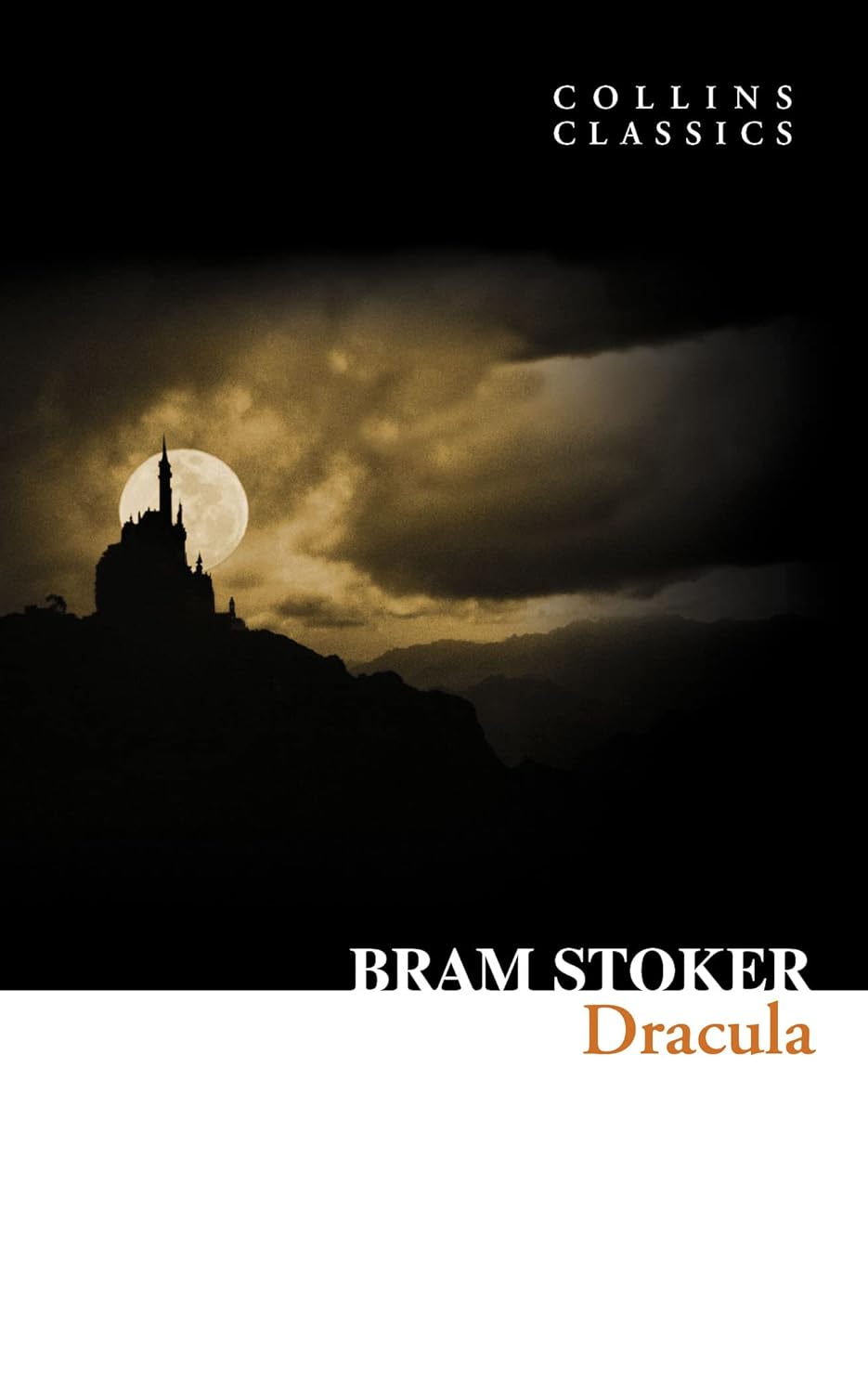 Nearly everyone has seen some kind of film or TV adaptation of the Dracula story, but surprisingly few have gone straight to the original source material to read the novel Bram Stoker dreamt up during a stay in Whitby. If you're new to the book, we strongly recommend checking out the Audible production linked below, as it's narrated by some of British TV's finest talents – Alan Cumming at Dr. Seward, Simon Vance as Jonathan Harker, and Tim Curry as Van Helsing (among others).
The story tells of Dracula's move from Transylvania to England in order to find new blood and spread his terrible curse.
Get it: Kindle | Paperback | Audible | Bookshop.org (supports independent bookshops)
The behaviour of Moths | Poppy Adams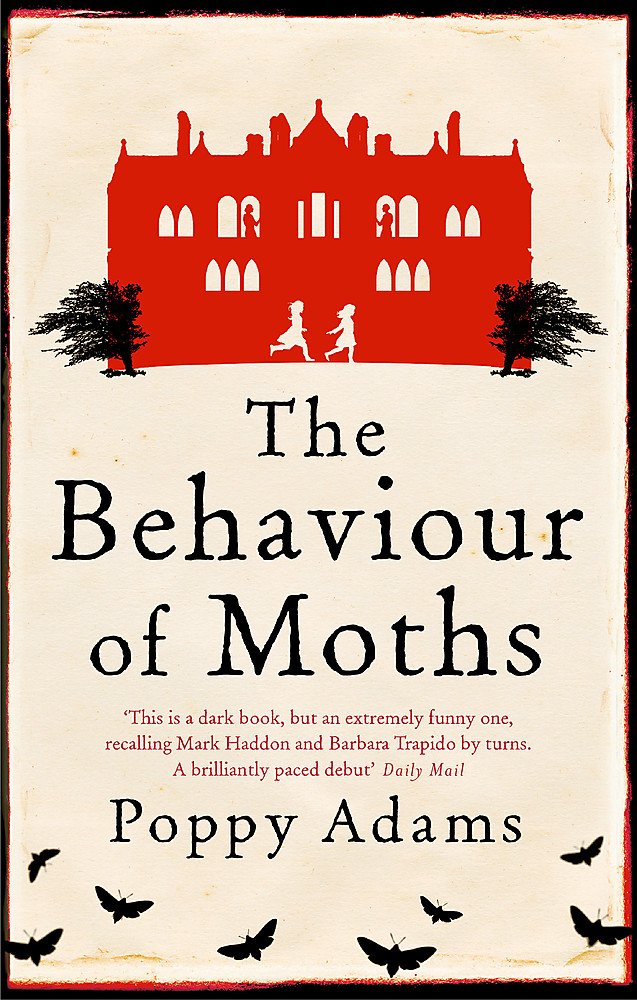 Perched on the upper level, Ginny vigilantly observes, anticipating her younger sister's return to their once grand, now dilapidated family abode. It has been forty-seven years since Vivien last crossed the threshold of the house, while Ginny, a solitary expert on moths, has seldom left its confines.
Vivien's return, however, brings long-buried, unsettling secrets to light. Narrated in Ginny's distinctive voice, this debut novel unravels a haunting tale of sisterhood, exploring the complex and sometimes overly binding connections between two siblings.
Get it: Kindle | Paperback | Audible | Bookshop.org (supports independent bookshops)
The Ghost Writer | John Harwood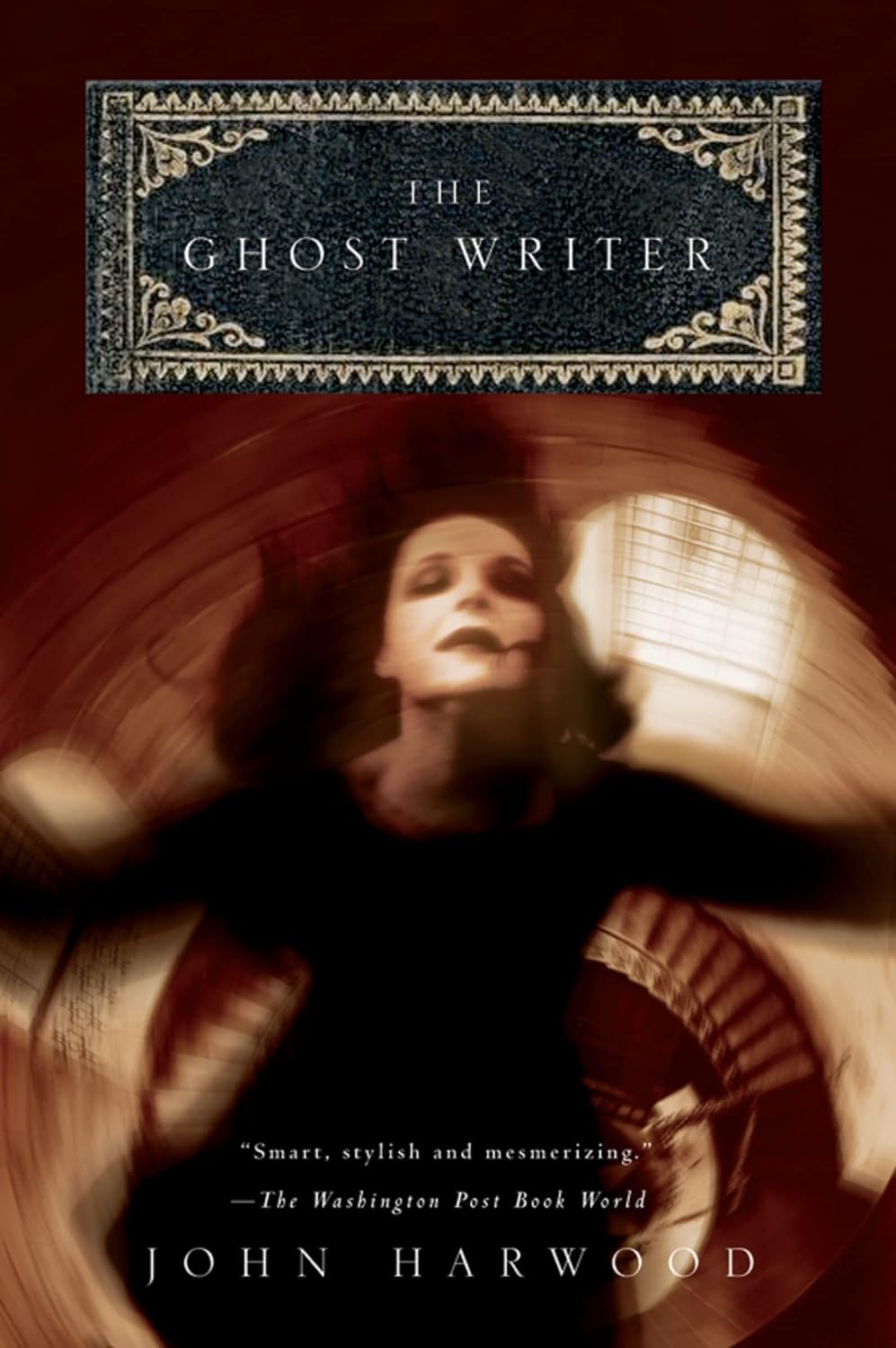 Gerard Freeman, a reserved and introverted librarian, finds solace in only two aspects of his life: his mysterious pen pal Alice and a story from his great-grandmother Viola, discovered years ago in his mother's drawer. This story subtly suggests his mother's involvement in a dark and ominous crime.
As Gerard probes deeper into Viola's haunting tale, he begins to believe it may be the key to uncovering his family's secrets, finding Alice, and solving the mystery. However, he also fears that these stories might predict a grim and untimely end for him.
Get it: Kindle | Paperback | Audible | Bookshop.org (supports independent bookshops)
The House of Whispers | Laura Purcell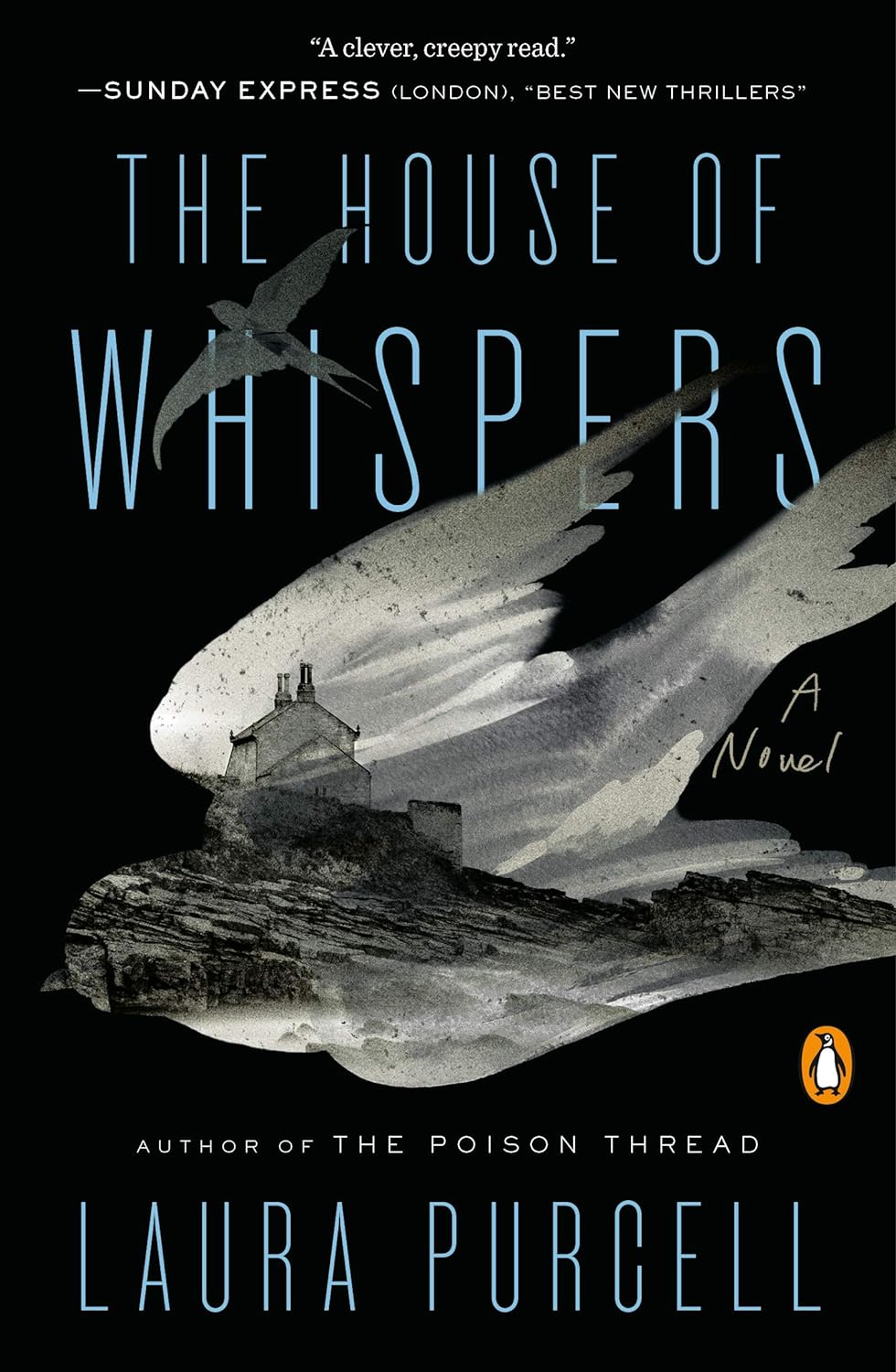 Nearly all of Louise Pinecroft's family has fallen to consumption, leaving just her and her grieving father. Dr. Pinecroft, however, is determined to pioneer a groundbreaking experiment, believing that the sea air holds the cure that his wife and children desperately needed.
Desperate to save others from the tragedies he's endured, he decides to house a group of tuberculosis patients in the caves beneath his new property in Cornwall. As he immerses himself in his medical trials, Louise becomes increasingly uneasy, disturbed by her new maid's stories of fairies that roam the land, abducting those they choose to take back to their realm.
Four decades later, Hester arrives at Morvoren House, ready to start her job as a nurse for the now partially paralyzed and mute Miss Pinecroft. Seeking refuge in Cornwall to escape her own troubled past, Hester quickly realizes that her new place of employment, surrounded by staff engaging in strange rituals and steeped in superstition, may be just as dangerous as what she left behind.
Get it: Kindle | Paperback | Audible | Bookshop.org (supports independent bookshops)
Ghost Stories | Charles Dickens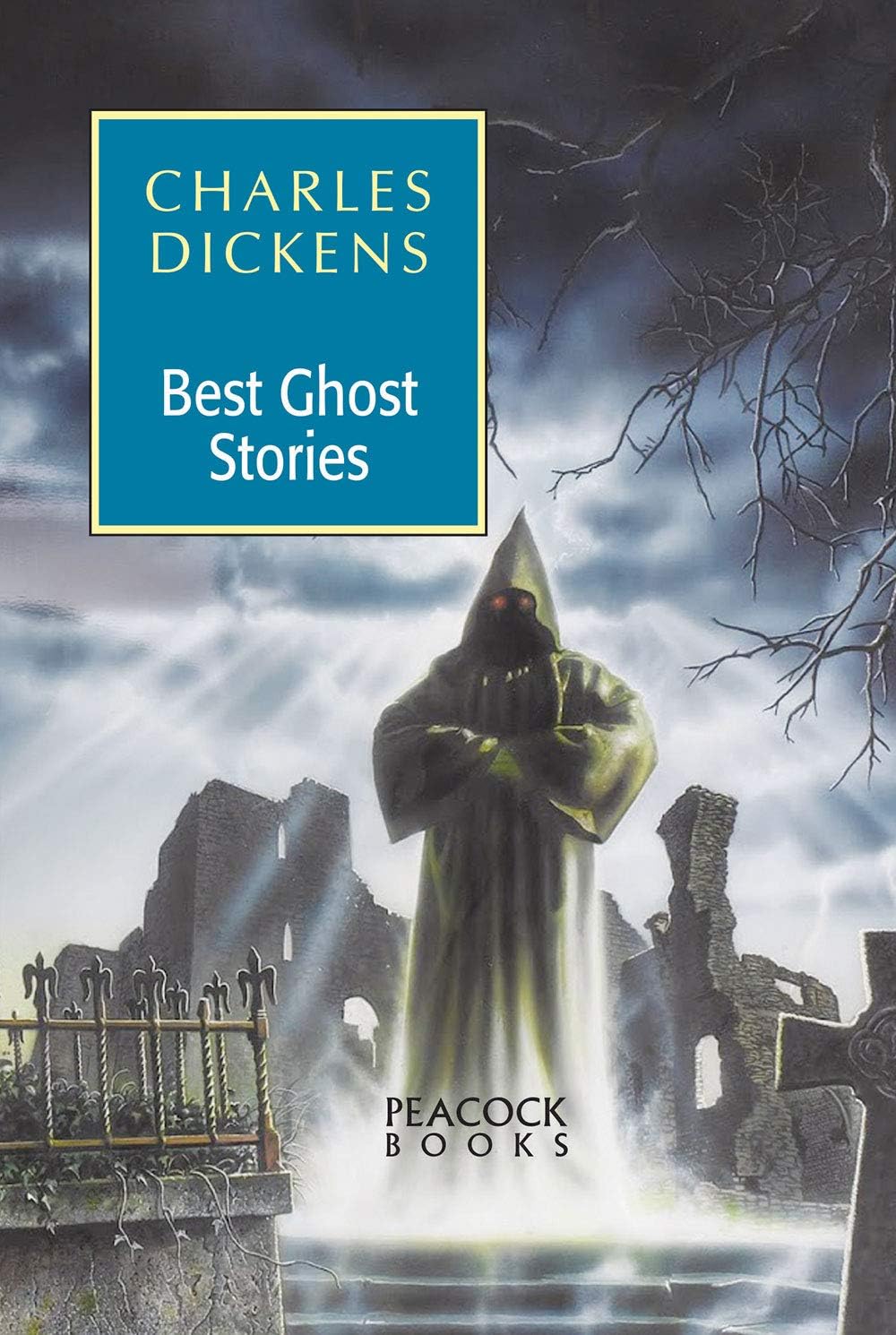 Though many of us know Charles Dickens for novels full of keen observations and social commentary, he was also a fan of ghost stories, creating a number of very good ones that would go on to shape the genre.
His 1843 novella A Christmas Carol is surely the most famous of his ghostly tales, but he penned a number of short works full of the supernatural – and even helped popularise the genre as a form of Christmas entertainment.
The collection here brings together all of Dickens' ghost stories in a single collection.
Get it: Kindle | Paperback | Audible | Bookshop.org (supports independent bookshops)
The Lost Ones | Anita Frank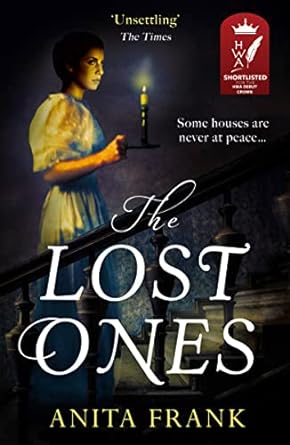 England, 1917.
Stella Marcham is grappling with the loss of her fiancé and finds solace in the chance to stay with her expectant sister, Madeleine, at her grand country estate, Greyswick. However, upon her arrival, Stella is met with an atmosphere of unease and discovers her sister in a state of fear and paranoia.
Soon after, Stella herself begins to experience unsettling phenomena—mysterious sobbing in the night and the sound of small footsteps echoing through the halls. These incidents compel her to investigate the house's sorrowful past. With the help of a war veteran bearing his own scars, Stella embarks on a quest to unveil the dark and haunting secrets that Greyswick harbors, secrets whispered from the realm of the deceased.
Get it: Kindle | Paperback | Audible | Bookshop.org (supports independent bookshops)
The Ghormenghast Trilogy | Mervyn Peake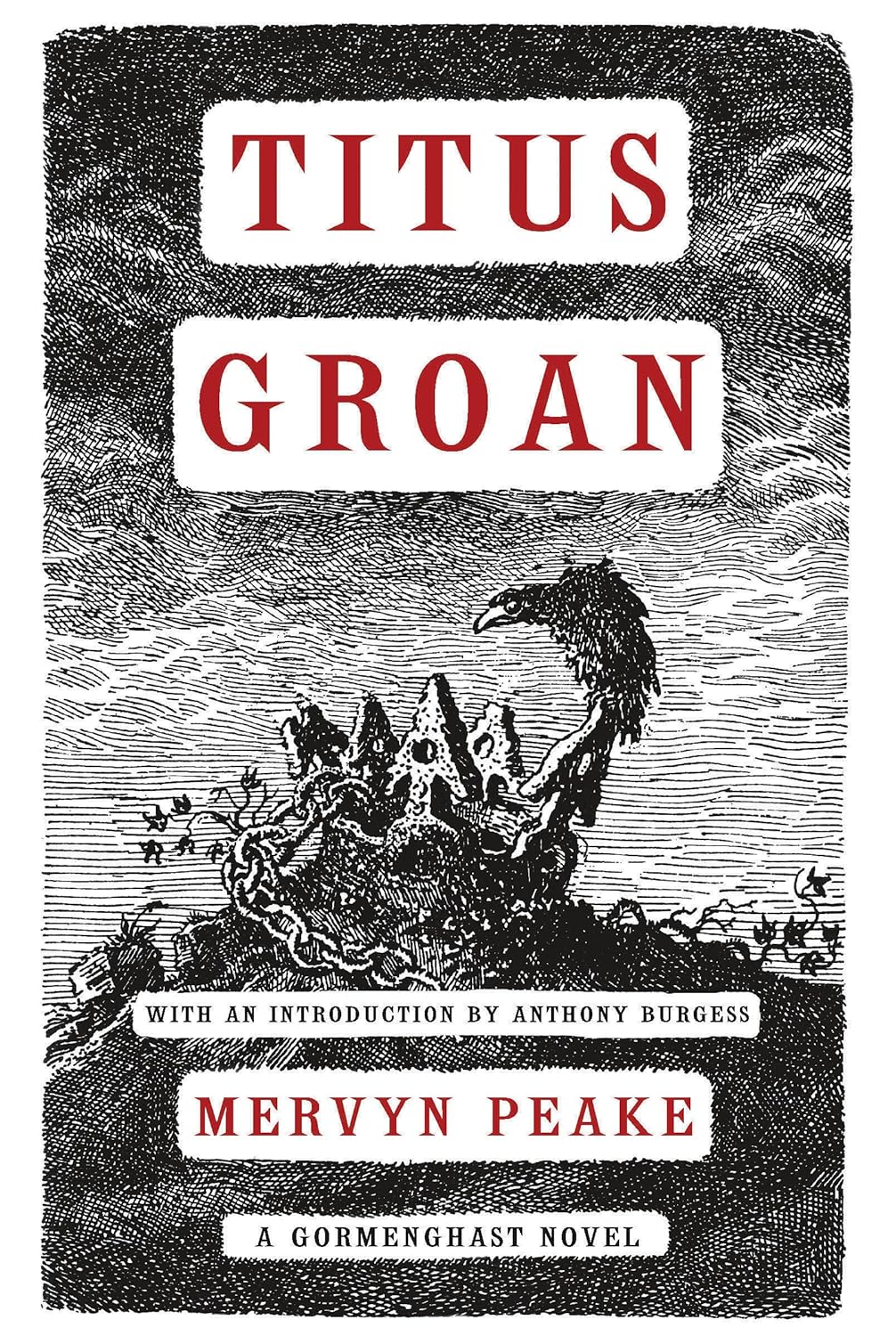 A collection of books rather than a single novel, the Ghormenghast tales offer a more fantasy-based work of power and darkness and creeping dread. Sadly, we have just three full books to enjoy, as author Mervyn Peake died at the age of 57 (a death believed to be the result of dementia with Lewy bodies).
The books revolve around the lives of the inhabitants of Gormenghast, a vast and ancient castle. The story follows the life of Titus Groan, the 77th Earl of Groan, from his birth through his adulthood, capturing his struggles against the rigid traditions of the castle and his desire for freedom.
The castle itself is a labyrinthine structure, filled with strange rituals, eccentric characters, and a general sense of decay and stagnation. As Titus grows older, he becomes increasingly disillusioned with his predetermined role in the castle's society, leading him to seek a life beyond its walls, while the castle itself faces turmoil and change from within.
The first three books are complete, though it's believed the third was not as polished as Peake might have liked due to his illness. The fourth book was compiled by his widow and based on his scattered notes, many of which were unintelligible.
Read the series:
The Girl in a Swing | Richard Adams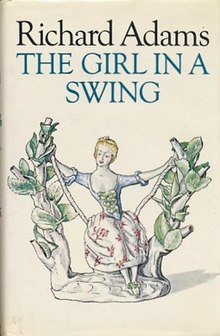 First published in 1980, this book can be hard to find these days, at least in modern formats. You can still pick up used copies easily enough online. If the author's name sounds familiar, it's likely because he was also the creator of Watership Down.
The story revolves around the life of Alan Desland, a young man who runs a ceramics shop in England. His life takes a dramatic turn when he meets Käthe, a mysterious and enchanting German woman, and they quickly fall in love and get married.
As their life together progresses, Alan begins to notice that Käthe has a mysterious and troubled past, and she's haunted by a dark secret. The novel explores themes of love, obsession, and the supernatural, as Alan grapples with his deepening feelings for Käthe and his growing realization that her secret could have devastating consequences for them both.
Please note that depending upon which edition of the book you get, the lead character may be named Karin Forster instead, due to a real person named Käthe Geutner who didn't appreciate the use of her (relatively uncommon) name.
Get it: Kindle | Hardcover | Audible | Bookshop.org (supports independent bookshops)
The Mysteries of Udolpho | Ann Radcliffe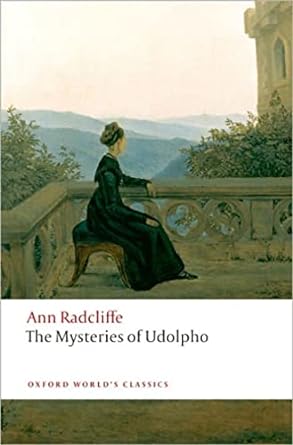 This early gothic classic was first published in 1794, and it follows the journey of Emily St. Aubert, who experiences the death of her parents and subsequently faces numerous hardships, including being separated from her love, Valancourt, and being imprisoned in the eerie and mysterious castle of Udolpho by her cruel aunt, Madame Cheron, who later becomes Madame Montoni.
Exceptional for its creeping psychological distress and use of things that hint at the supernatural, it may be last on this list – but it's a must-read for anyone who loves creepy, gothic tales.
Get it: Kindle | Paperback | Audible | Bookshop.org (supports independent bookshops)
Save it to Pinterest!