21 Delightful British Books Set in Restaurants & Cafes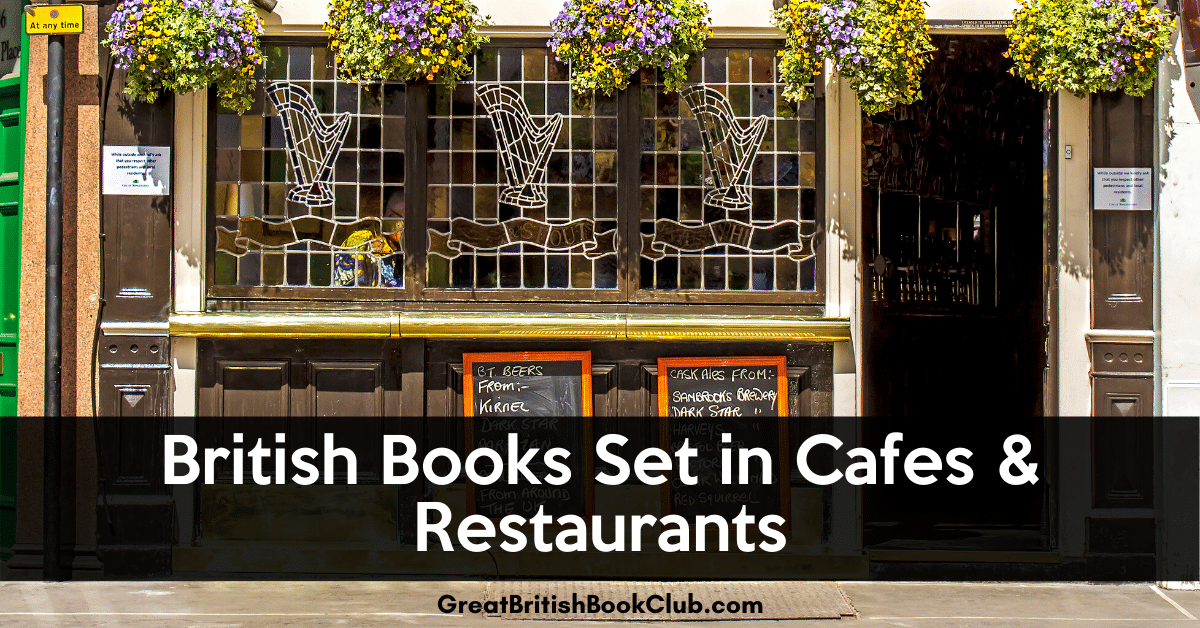 In some cases, we earn commissions from affiliate links in our posts.
It may not be possible to have a leisurely lunch at a local cafe right now, but that doesn't mean you can't sink your teeth into a book set in a lovely British cafe or restaurant. Whether you always enjoy books set in restaurants, or you're just craving that sort of thing while homebound, we've got some recommendations to get you started.
Every book on this list meets at least one of the following criteria:
Written by an author from the British Isles
Set in the British Isles
Has a main character that is from the British Isles
So yes, that means we do occasionally include Ireland or elsewhere in the British Isles. Not sure what that means? Check out: What's the Difference Between England, Scotland, Great Britain, The United Kingdom, and the British Isles?
British Books Set in Restaurants and Cafes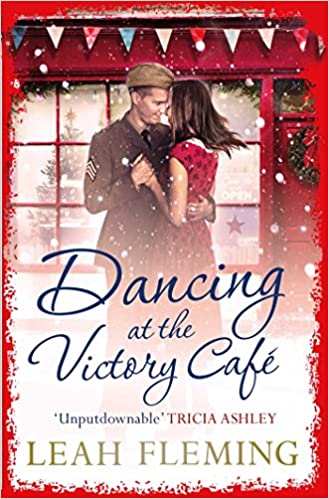 Dancing at the Victory Cafe
Author: Leah Fleming
Set in the Midlands during World War II, this novel sees English Isobel Morton taking over the cafe in Lichfield's market square. In spite of the rationing and generally tough times, she makes a go of it – befriending a group of nearby American soldiers in the process. It's a story of growth, the stifling morality of small town life in the 40s, and friendship.
Get it: Amazon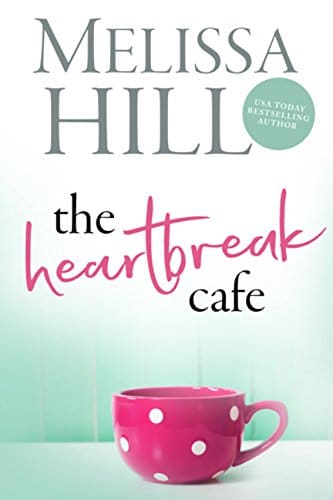 The Heartbreak Cafe
Author: Lea Fleming
When a baby is found on the doorstep of the Heartbreak Cafe in an Irish tourist village, the whole community gets involved in the mystery. Though it's the first in a series of novels set in the same village, not every book takes place in a cafe. If you're specifically looking for books set in restaurants, you may not want to get invested – but if you enjoy village-based stories that revolve around a community, definitely check it out.
Get it: Amazon
One Dark & Stormy Knight: The Avalon Cafe Book 1
Author: Hermione Moon
When a kitchen witch discovers the spirit of King Arthur hanging out in a suit of armour in her cafe, she knows she's in for a strange day. To make matters worse, this happens just hours after she's discovered a dead body in the library.
This clean read is the first in a series of novels set in the modern day Avalon Cafe.
Get it: Amazon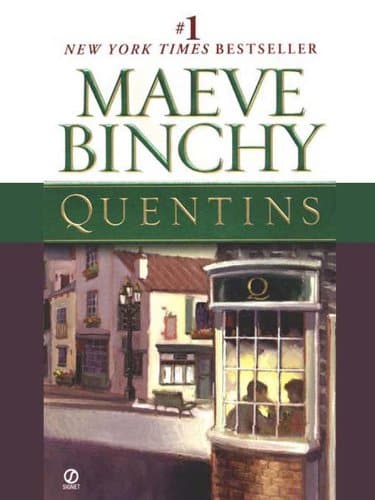 Quentins
Author: Maeve Binchy
Maeve Binchy tells the story of a generation and a city through one of its much-loved restaurants, Quentins. The story spans from the 1970s to modern day, uncovering stories of Dublin life and more than a few secrets.
Get it: Amazon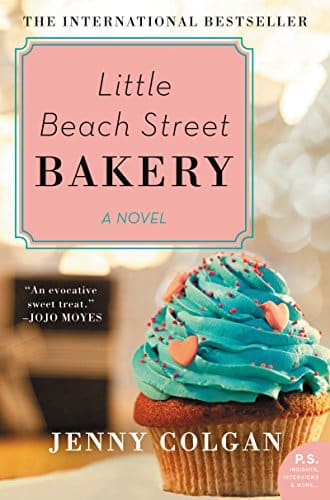 Little Beach Street Bakery
Author: Jenny Colgan
In the face of heartbreak, one young woman decides to move to Cornwall and become a baker. Polly Waterford finds herself at a quiet seaside resort, with an abandoned shop and a small flat – but her hobby leads the way to a transformation of her broken life. Along with the story, this novel includes seven recipes.
Get it: Amazon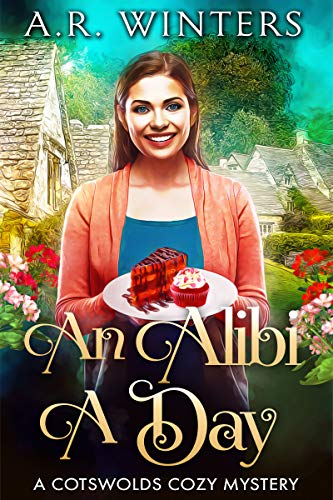 An Alibi A Day: Allie Day Cotswolds Mysteries Book 1
Author: A.R. Winters
When Allie Day wins a mysterious jackpot, she tries to put the money to good use by helping her Cotswolds cafe-owning friend Bree. Unfortunately, her efforts go terribly awry and she ends up getting accused of murder. This clean mystery sees the heroine attempting to clear her name while avoiding death at the hands of the real killer.
Get it: Amazon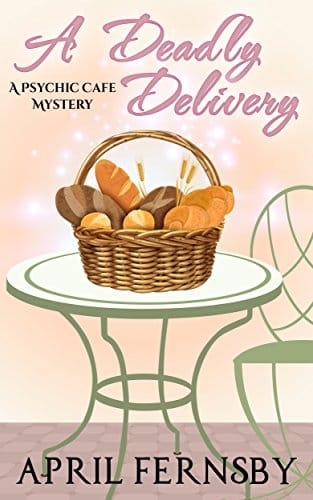 Author: April Fernsby
This book is the first in the Psychic Cafe series, and it sees Karis Booth using her psychic powers to solve a mystery – for the first time. Meanwhile, she's busy divorcing an unfaithful husband and making up with an estranged sister. These are relatively short reads, and each book is in some way related to the "Psychic Cafe".
Get it: Amazon
Once Upon a Crime: Waterfell Tweed Cozy Mysteries, Book 1
Author: Mona Marple
In the sleepy village of Waterfell tweed, Sandy Shaw is both bookseller and baker – until local eccentric Reginald decides to open a competing shop nearby. Not long after his announcement, he's found dead – and Sandy is the prime suspect. Author Mona Marple writes this series from a home in England's Peak District.
Get it: Amazon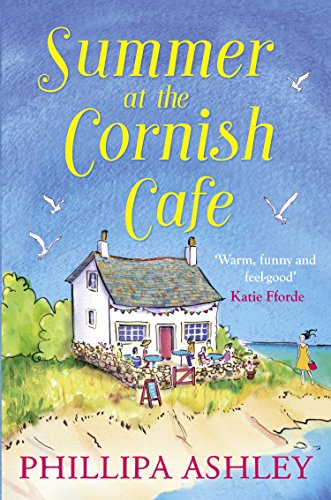 Summer at the Cornish Cafe: The Cornish Cafe Series, Book 1
Author: Phillipa Ashley
At the  beginning of summer in Cornwall, Demi isn't expecting anything out of the ordinary. That all changes when she meets Cal Penwith, an outsider in the process of renovating a holiday resort. This book is the first in a trilogy of novels set in an idyllic Cornish tourist village (though the author has written quite a few novels set in Cornwall).
Get it: Amazon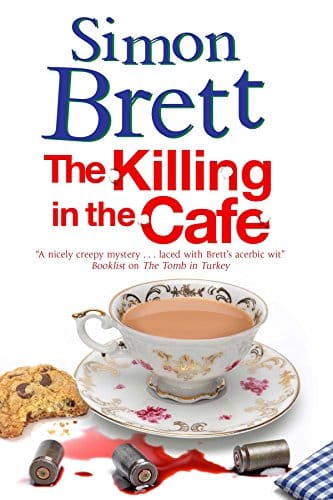 The Killing in the Cafe, A Fethering Mystery
Author: Simon Brett
When a local baker announces her upcoming retirement, community members band together to save the bakery from becoming yet another Starbucks or Caffè Nero. Unfortunately, their plans are disrupted by the discovery of a body on Fethering Beach – with a link to the bakery. Can they solve the mystery and save the cafe in time?
Get it: Amazon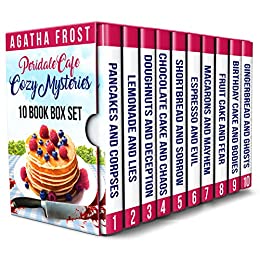 The Peridale Cafe Series
Author: Agatha Frost
This set of clean cozy mysteries begins with "Pancakes and Corpses" and extends through "Gingerbread and Ghosts". It follows soon-to-be-divorced Julia South as she runs a cafe in the quaint village of Peridale, England. Fans of the series will be glad to know the series continues beyond the original 10 volumes in this set.
Get it: Amazon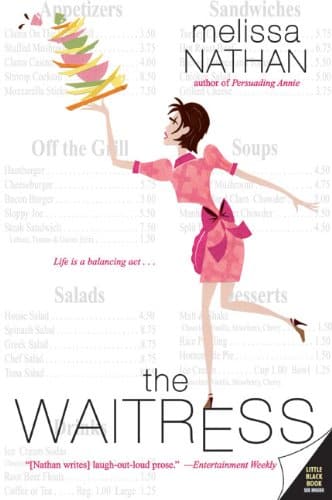 The Waitress
Author: Melissa Nathan
A young British waitress wants it all – a million different career ideas swirl around her head, and she's always got an eye out for Mr. Right – but for now, she's waiting tables and trying to figure things out. This classic British "chick lit" novel is a light, fun read with a London restaurant setting.
Get it: Amazon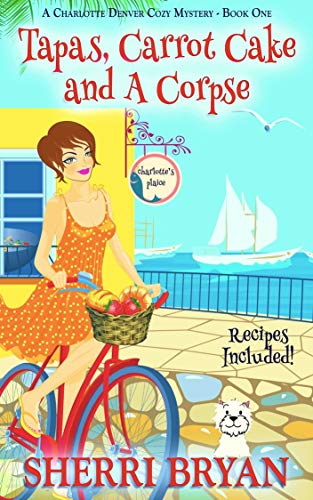 Tapas, a Carrot Cake, & a Corpse
Author: Sherri Bryan
This novel is the first of a series set in the coastal English town of St. Eves. It begins on a peaceful morning when a stranger is murdered, when everyone falls under suspicion and cafe owner Charlotte Denver takes on the challenge of finding the killer. For those who like this one, there's an entire series to enjoy.
Get it: Amazon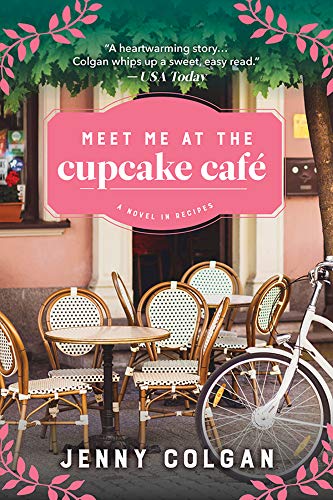 Meet Me at the Cupcake Cafe
Author: Jenny Colgan
Jenny Colgan is back with another heartwarming, food-oriented novel. In this one, we see baker Issy Randall opening a little cafe as she rebuilds her shattered life. Set in an out-of-the-way London neighbourhood, few believe she can make it – but she's determined.
Get it: Amazon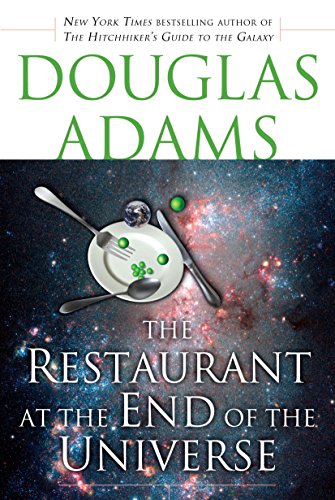 The Restaurant at the End of the Universe
Author: Douglas Adams
Though it's not at all like most of the books on this list, we couldn't very well make a list of British restaurant and cafe-based novels without including The Restaurant at the End of the Universe. This Douglas Adams classic is a must-read for any fan of modern British literature. Fair warning: You won't really be able to appreciate it unless you read The Hitchhiker's Guide to the Galaxy first.
Get it: Amazon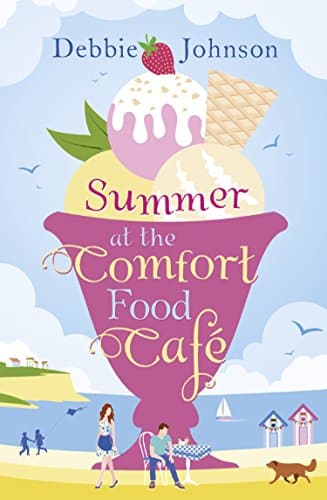 Summer at the Comfort Food Cafe: The Comfort Food Cafe, Book 1
Author: Debbie Johnson
On a windswept clifftop at the edge of England, you'll find the Comfort Food Cafe. There, widowed mum-of-two Laura takes on a summer job in hopes of a change of scenery. Though her kids aren't in favour of the move, she'll make new friends, learn to enjoy life again, and perhaps even fall in love.
Get it: Amazon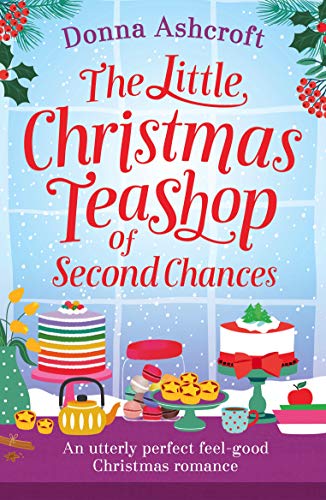 The Little Christmas Teashop of Second Chances
Author: Donna Ashcroft
Castle Teashop employee Lily King is freshly dumped and her dream job seems to be slipping away from her – but when she's asked to help out with the upcoming Christmas wedding of a friend, she seizes the opportunity and good things start to happen.
Get it: Amazon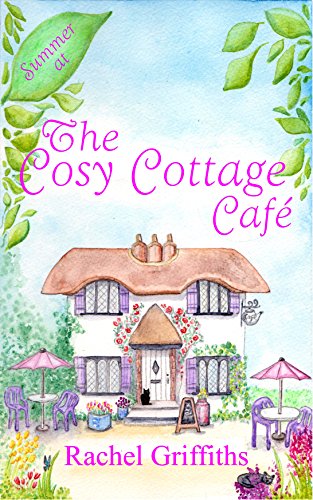 Summer at the Cosy Cottage Cafe
Author:
No, you're not imagining things. This is the *third* book on the list that begins with "Summer at the" and ends in "Cafe". It's a common theme. In this one, the generally happy Allie Jones is loving life with her cafe, her cats, and her grown children – that is, until a death brings her back in touch with an old friend and throws life into perspective.
Get it: Amazon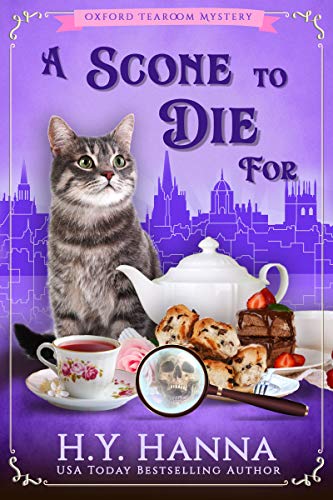 A Scone to Die For: Oxford Tearoom Mysteries, Book 1
Author:H.Y. Hanna
In the gorgeous city of Oxford, Gemma runs a quaint English tearoom that does brisk business with the tourists – until an American is found murdered in her shop. At the same time, she's dealing with a bossy mother and her old flame who's running the murder investigation. This novel is the first in a series of books set in and around the tearoom, so fans will have no shortage of reading material.
Get it: Amazon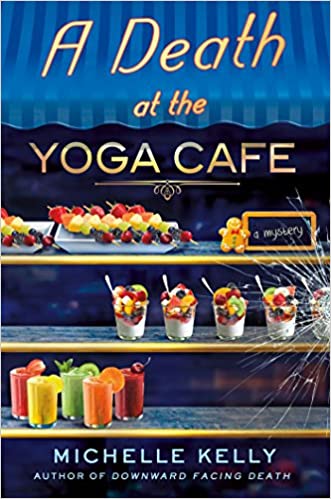 A Death at the Yoga Cafe: Keeley Carpenter, Book 2
Author: Michelle Kelly
Keeley Carpenter has returned home to the English village of Befrey to open a yoga cafe and vegetarian restaurant, and life is good. The business is thriving, and she's in a promising relationship with a local detective. Unfortunately, a local murder throws everything out of balance – leaving Keeley fighting to solve the crime, keep her boyfriend happy, and keep her business afloat. This is the second book in the series, but it's the first one where the yoga cafe is well established. You can start with Book 1, Downward Facing Death, to see it all getting started.
Get it: Amazon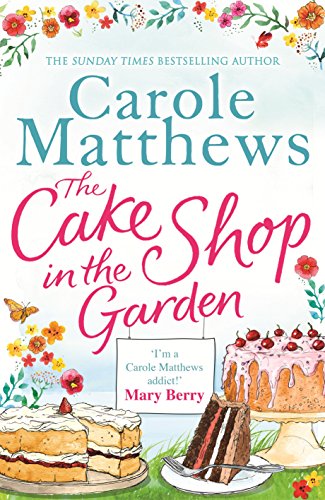 The Cake Shop in the Garden
Author: Carole Matthews
Fay Merryweather runs a popular cake shop from her garden, but when a new man walks into her life and tragedy strikes, she suddenly finds her world out of balance.
Popular British cookery show host Mary Berry is a fan of Carole Matthews – so it's worth a read for that alone!
Get it: Amazon
Have We Missed Any Good British Novels Set in Cafes and Restaurants?
Share your favourites in the comments!
Save it to Pinterest!