13 Intriguing Books Set in Mysterious & Stately British Homes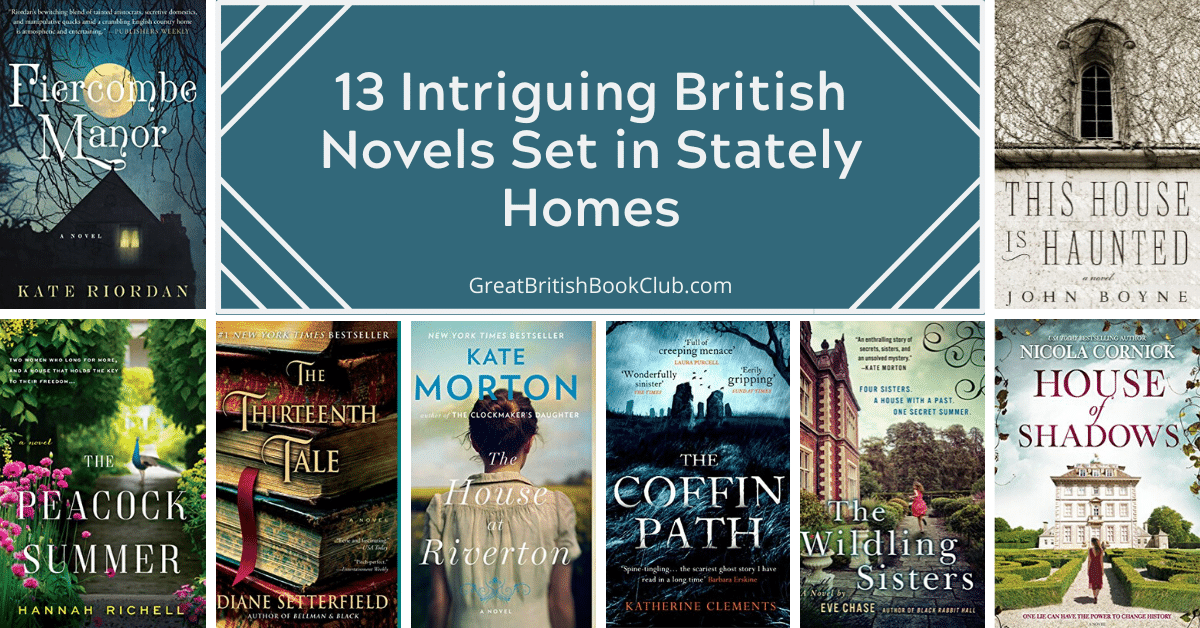 In some cases, we earn commissions from affiliate links in our posts.
Whether it's Mr. Rochester's Thornfield Hall or Maxim de Winter's Manderley, sprawling country estates have long been a popular setting for British literature. There's just something intriguing about a big, old house that's miles from the nearest neighbour. It's the perfect setting for psychologically torturing your characters. You've got eerie solitude, beauty (often fading or crumbling), money, class issues, and plenty of dead ancestors in the event you need to bring in some ghosts.
For those who want to go beyond Jane Eyre and Rebecca, we've compiled a list of 13 novels set in mysterious and stately British homes.
Novels Set in Mysterious & Stately British Homes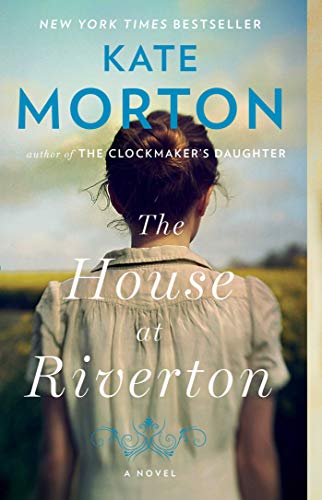 The House at Riverton
Author: Kate Morton
Grace Bradley worked as a servant at Riverton House, getting close with the family's two daughters. In 1924, a young poet shot himself during a society party at the estate, with the daughters the only witnesses – and Grace was the only one to find out the truth of what happened.
In 1999, a young director visits her while she's making a film about that summer. Through flashbacks, she relives those chaotic earlier years and brings out secrets hidden for decades.
Get it: Amazon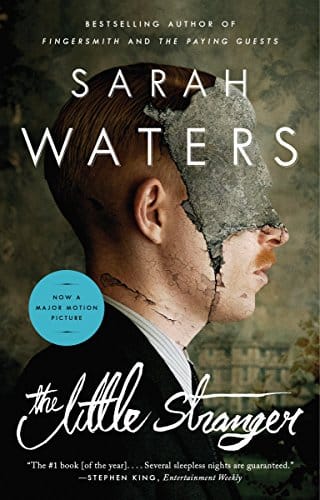 The Little Stranger
Author: Sarah Waters
This novel by Welsh author Sarah Waters is all but guaranteed to give you a sleepless night or two.  It takes place in post-war rural Warwickshire, where country physician Dr. Faraday is called to see a patient at the crumbling Hundreds Hall. He has a history there, his mother having served as a maid when he was a child – but this time, he's there as more of an equal, and he grows closer to the family.
The young man he's treating is convinced there's an evil presence in the home, and bad things begin to happen…
This one's also a movie, which you can watch HERE. Ruth Jones and Domhnall Gleeson star.
Get it: Amazon
House of Shadows
Author: Nicola Cornick
In the wooded hills of Oxfordshire lie the ruins of Ashdown House, a one-grand estate that was home to a princess. At its heart lies a hidden treasure, buried in memory of  Elizabeth Stuart, the Winter Queen.
Now, armed with nothing more than a battered mirror and old diary, Holly Ansell will attempt to find her brother who went missing in search of the treasure. As she retraces his footsteps, she'll uncover centures-old secrets about the old house and the people who inhabited it.
Get it: Amazon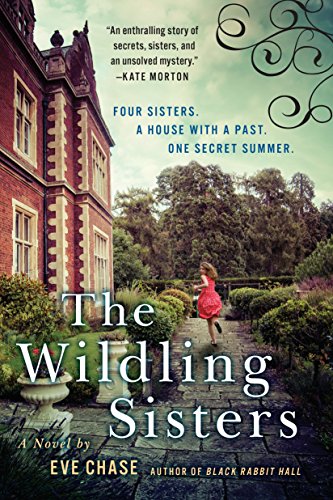 The Wildling Sisters
Author:Eve Chase
In 1959, four sisters arrive at Applecote Manor to live with their aunt and uncle. Sadly, tragedy hangs over the home, and what might have been a lovely English summer is quickly filled with stress and tension that ultimately takes a deadly turn.
Fifty years later, new occupants from London move into the manor. Again, what should have been idyllic ends up being anything but. The sprawling home is more isolating than luxurious, and strange rumours surround the manor.
Get it: Amazon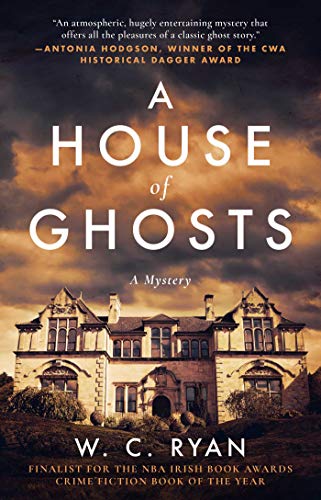 A House of Ghosts
Author: W. C. Ryan
In the winter of 1917, Lord Highmount of Blackwater Abbey has arranged for a spiritualist to help contact his sons who died in the war. As guests arrive for the gathering, it quickly becomes clear they're each harbouring their own secrets…and it's not long before a storm rolls in, trapping them at the estate. Soon, someone will die.
Get it: Amazon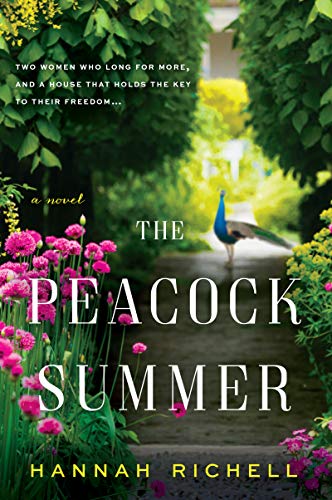 The Peacock Summer
Author: Hannah Richell
In 1955, a young Lillian Oberon is the mistress of Cloudesley, a lavish English estate. Though wealthy and well looked after, she feels her marriage is a sham and longs for escape – and when a charismatic artist visits one summer, she might just get it.
Many years later, Maggie Oberon has broken off her engagement and moved to Australia. When her beloved grandmother Lillian takes ill, she's forced to return to England and confront her past, along with the crumbling family estate. Can she save it? And what will she uncover in the process?
Get it: Amazon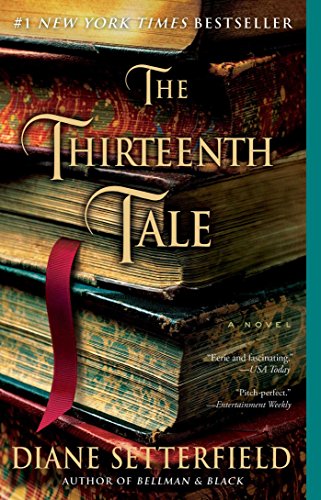 The Thirteenth Tale
Author: Diane Setterfield
A reclusive author has penned a collection of twelve enchanting stories, along with a series of alternate lives for herself. Now facing death, she's ready to reveal her secrets to a young biographer.
This one is also a movie starring Olivia Colman. Though not available to stream at time of writing, you can get the DVD HERE.
Get it: Amazon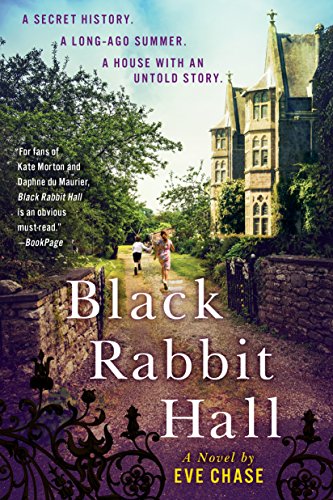 Black Rabbit Hall
Author: Eve Chase
Another entry from Eve Chase, this one revolves around a London family's Cornish summer home. It's an idyllic place where time moves more slowly and bad things never happen – until they do.
Decades later, Lorna is determined to be married at the overgrown but stately home. As she's drawn in by her mission, she begins to learn more about herself, the house, and the mystery that still haunts the estate.
Get it: Amazon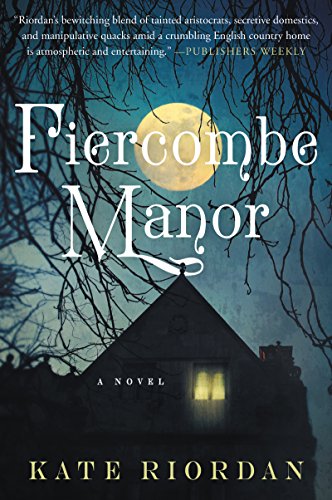 Fiercombe Manor
Author: Kate Riordan
This story begins in 1933, when a pregnant and unmarried young woman is banished from London to be secluded in Fiercombe Manor in rural Gloucestershire. Thirty years later, we turn to the story of another expectant young mother, this one worried that a past tragedy will repeat itself. Told in a dual-narrative style, the story is one of tragic secrets and ghosts of the past.
Get it: Amazon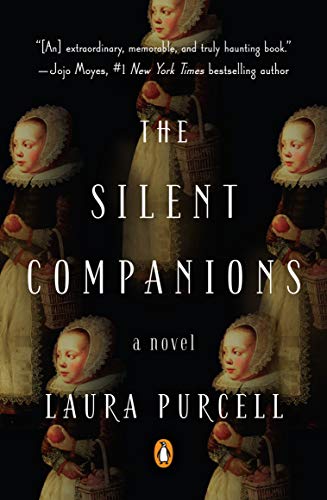 The Silent Companions
Author: Laura Purcell
This Victorian ghost story tells the story of Eldie Bainbridge, newly married, pregnant, and widowed. Now, she's alone in a big home with servants who despise her and a mysterious locked door. Behind the door, there's a small wooden figure that looks an awful lot like Elsie herself…
Get it: Amazon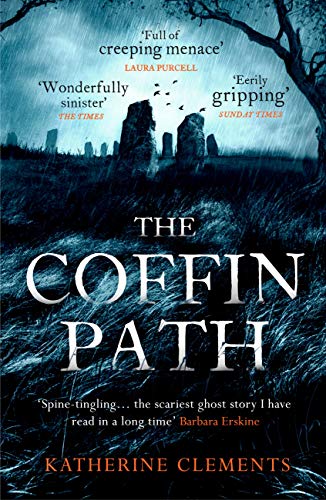 The Coffin Path
Author: Katherine Clements
Described as "something from Emily Bronte's nightmares", this book tells the story of Scarcross Hall, a house on the old coffin path that winds from a Yorkshire village to the nearby moor top. It's said there's something evil there…
Get it: Amazon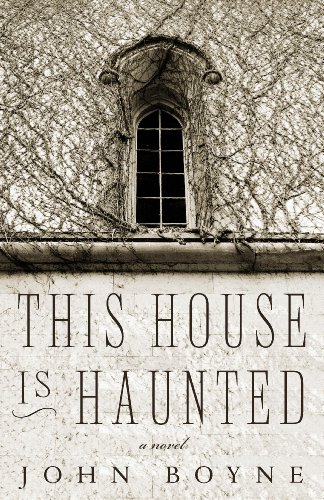 This House is Haunted
Author: John Boyne
In 1867 Norfolk, Eliza Caine arrives as the new governess at Gaudlin Hall. Shaken by a rough journey, she arrives to meet just two children – and no adult presence or explanation. Something is very wrong at Gaudlin Hall, and Eliza will find that life there only gets more terrifying over time.
Get it: Amazon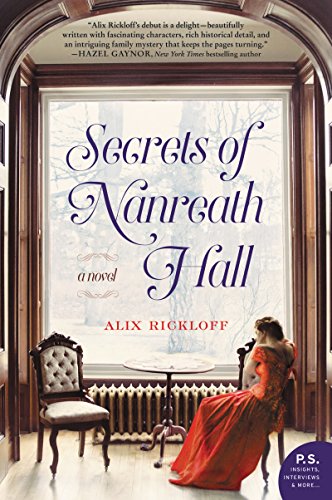 Secrets of Nanreath Hall
Author: Alix Rickloff
In 1940 Cornwall, a Red Cross nurse is shocked to learn her adoptive parents have been killed in an air raid. She was hoping to get their advice in advance of being assigned to a military hospital set up in her biological mother's childhood home of Nanreath Hall. With only fragments of memories about her time there, her new assignment will plunge her back into a past she may not want to remember.
Get it: Amazon
What's Your Favourite Book Set in a Stately British Home?
There are so many great books set in large and atmospheric British homes – so I'm sure we've missed loads of good ones. Share your favourites in the comments.
Share it to Pinterest!