7 Gritty British Crime Book Series to Try This Summer
In some cases, we earn commissions from affiliate links in our posts.
There are few things more pleasurable than reading the first book in a great series and realising you have more books to look forward to. Whether you're in a book drought or just looking for something new to add to your TBR (to be read) pile, you're sure to find some great contenders below.
7 Gritty British Crime Novel Series to Try This Summer
Tim Sullivan's DS Cross Series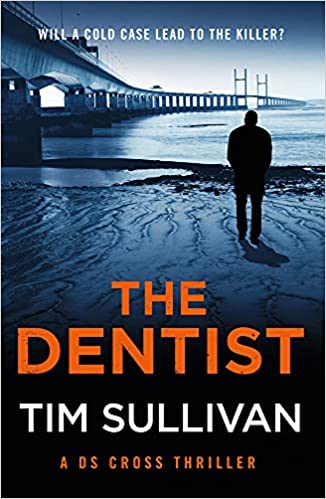 To others, DS George Cross can seem rude, difficult, and generally awkward. Get to know him, though, and you'll find he's not only brilliant, but his intentions are good. He's not trying to make life harder – he's autistic, so instead of naturally picking up on social signals, he has to "logic" his way through things.
In the first book in the series, we meet DS Cross as he's trying to solve the murder of a man in Bristol's homeless community. Though others dismiss the death as a "homeless squabble", Cross sees it for what it is – a murder that goes far deeper than a random misunderstanding on the streets.
At present, there are three books published in the series. Author Tim Sullivan's website has mention of a fourth, The Politician, coming in late 2022.
Start with: The Dentist – Kindle | Audiobook | Paperback | Bookshop.org (supports independent bookshops)
JD Kirk's DCI Jack Logan Series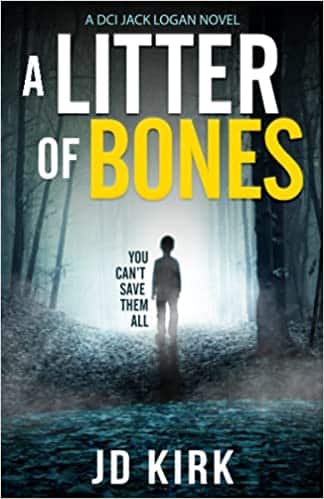 JD Kirk's DCI Jack Logan series is not great because of Jack Logan. Logan, as a character, is kind of a standard-issue detective. He works too hard, his family has moved on without him, he's had drinking problems, and he's a good guy at heart. Nothing we haven't seen before, right?
What makes this series worth of your attention is the group of people who surround Logan. He has a dedicated team full of interesting characters who all have their own challenges and issues – including his hilarious, incredibly foul-mouthed colleague Bob Hoon (who proves so fascinating that he gets his own spin-off series).
Together, they solve homicides that mostly occur in the Scottish Highlands and Islands (though at least one case brings them down to Glasgow). If you've ever visited Scotland, you'll enjoy thinking of the familiar settings in a whole new, bloodier light.
Start with: A Litter of Bones – Kindle | Audiobook | Paperback | Bookshop.org (supports independent bookshops)
RELATED: Check out the DCI Jack Logan Book Series in Order
Marion Todd's DI Clare Mackay Series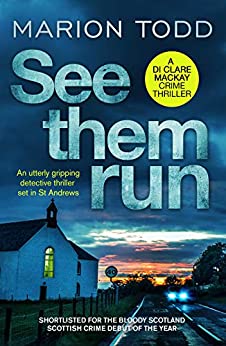 In the Scottish town of St. Andrews, DI Clare Mackay attempts to rebuild her life. Newly relocated from Glasgow, she transferred there after an incident in which she used her weapon to kill a young man who seemed, at the time, to be armed.
In her first big case, a man has been struck down by a hit-and-run driver at a wedding celebration. A card with the number 5 is left with the body. Just days later, another victim is struck down in the same manner, but his card says 4.
DI Mackay will have to figure out the link between the victims and catch the culprit before the cards run out.
Start with: See Them Run – Kindle | Audiobook | Paperback | Bookshop.org (supports independent bookshops)
Jack Gatland's DI Declan Walsh Series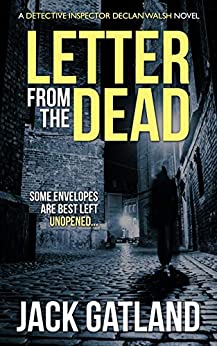 Jack Gatland is the pen name for bestselling author Tony Lee, and he's been writing in a variety of formats for more than thirty years now. He's written comics, middle grade books, audio dramas, and even a bit of TV – and it's only recently that he's turned his attention to crime fiction with the DI Declan Walsh series.
As the series begins, DI Walsh has just been saved from a permanent suspension thanks to a transfer to the "Last Chance Saloon" crime unit. His first case involves a letter sent by a woman who was murdered 20 years prior. That letter brings new suspects into the picture, and DI Walsh and his colleagues will have to try to make sense of the very cold case if they're to bring the real culprit to justice.
There are 10 books in the series, and new volumes have been coming out every 3-6 months since late 2020.
Start with: Letter from the Dead – Kindle | Audiobook | Paperback | Bookshop.org (supports independent bookshops)
David Gatward's DCI Harry Grimm Crime Thrillers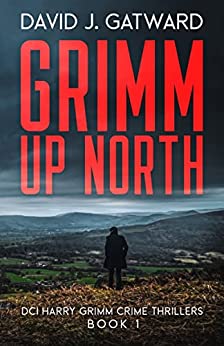 DCI Harry Grimm has been reassigned from Bristol up to rural North Yorkshire. Despite the fact that only a couple hundred miles separate the two locations, the cultural shift is huge.
Eager to put his head down, get his work done, and get back to "civilisation", Grimm does a pretty good job of alienating his new colleagues until a teenager disappears. Familiar with the darker side of human nature, he's convinced something – or someone – evil is hiding in plain site in the seemingly peaceful village.
As of June 2022, there are 10 Grimm books with another available to pre-order – so there's plenty to enjoy if you like the first one.
Start with: Grimm Up North – Kindle | Audiobook | Paperback | Bookshop.org (supports independent bookshops)
M.W. Craven's Washington Poe & Tilly Bradshaw Series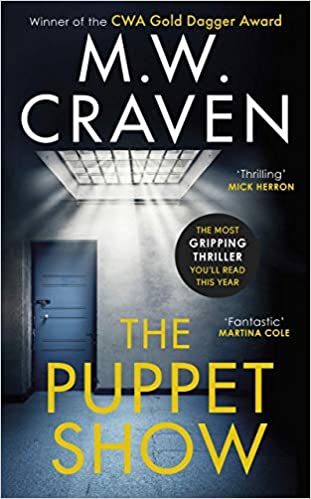 The Washington Poe and Tilly Bradshaw series follows the investigative adventures of two central characters working for the National Crime Agency's Serious Crime Analysis Section. Together, they tackle a variety of complex and gritty cases involving homicide, conspiracies, and serial killers.
The main character, Washington Poe, is a disgraced detective with intuition that's matched only by his issues with authority. He lives alone (aside from his dog) in a converted shepherd's croft on the desolate Cumbrian moorlands. His investigative sidekick, Tilly Bradshaw is as awkward and she is brilliant – but at the same time, fiercely loyal and kind.
Like JD Kirk's DCI Jack Logan series, this is another set of books where the character relationships help to elevate the books above the usual crime fiction/police procedural fare.
Fair warning: The publisher hasn't done a good job of distributing this series in the US, so it can be tough to find it in the usual format options. It's worth the effort to order hard copies.
Start with: The Puppet Show – Kindle | Audiobook | Paperback | Bookshop.org (supports independent bookshops)
RELATED: See all of MW Craven's Washington Poe & Tilly Bradshaw Books in Order
LM Krier's Ted Darling Crime Series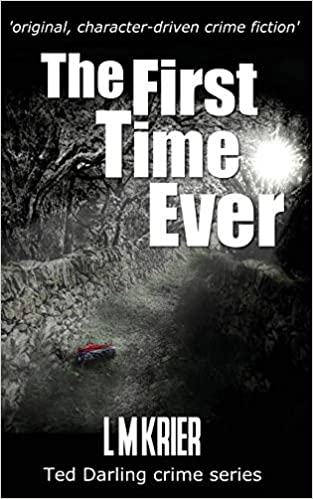 LM Krier's Ted Darling is an unusual sort of copper. He's quiet, he's gay, and he abstains from cigarettes and alcohol. He's also a Specialist Firearms Officer with black belts in four martial arts.
When he swaps his guns to move to the CID (criminal investigation department), his boss says he's committing career suicide. He's not so sure. His first case deals with the brutal murder of a teenage girl – and while it initially seems simple, Ted has his doubts.
If you like this series, you'll be pleased to know there are 18 books in the series as of June 2022.
Start with: The First Time Ever – Kindle | Audiobook | Paperback | Bookshop.org (supports independent bookshops)
Save it to Pinterest!