19 Intriguing British Victorian Mystery Novels for Fans of Sherlock Holmes & Ripper Street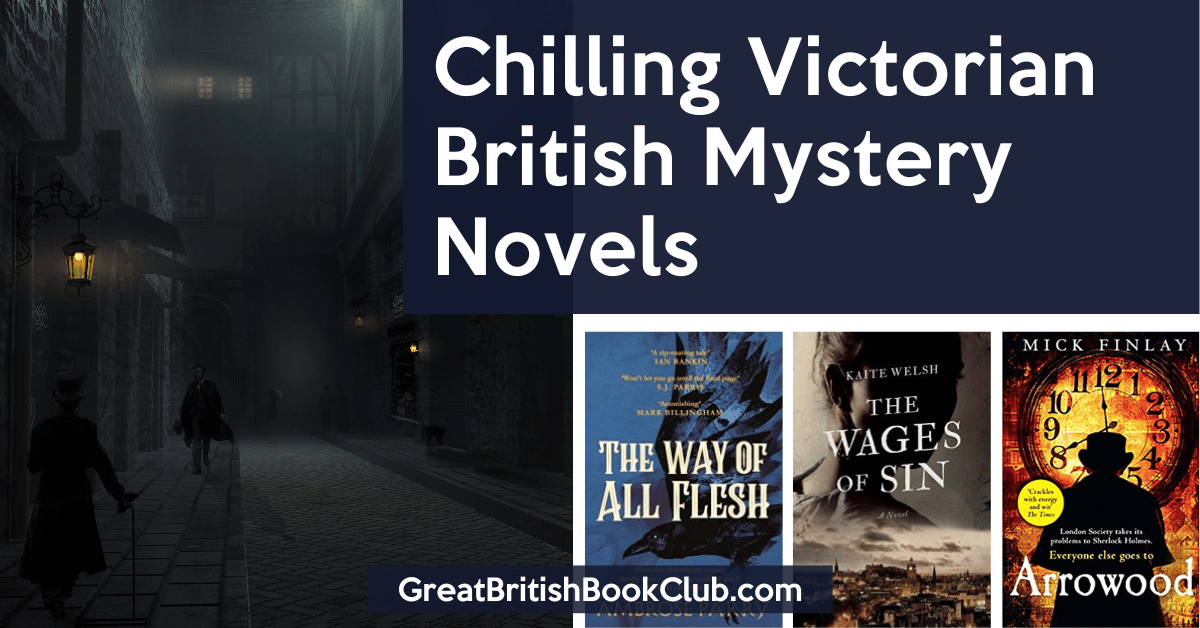 In some cases, we earn commissions from affiliate links in our posts.
If you enjoyed books like the Sherlock Holmes series (late Victorian to Edwardian) or television shows like Ripper Street, there's a good chance you might also enjoy reading a mystery or two from the same time period.
Below, we've gathered up some of the best Victorian-set British mystery novels to help you explore the options. We've also included a couple of Edwardian series, since those are often so similar in terms of setting and tone.
Most of the books below are parts of longer series – so if you find you like it, you'll have plenty more to enjoy.
Enjoy TV just as much? Check out:
British Victorian Mystery Novels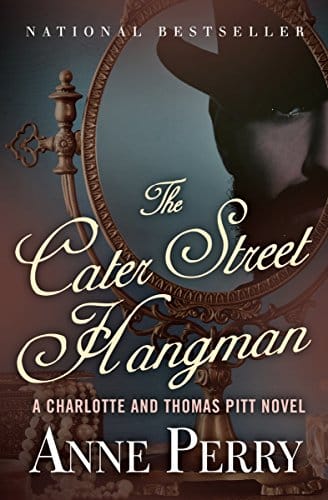 The Cater Street Hangman (
Charlotte and Thomas Pitt Series)
Author: Anne Perry
In the opening novel of this NY Times-bestselling novel, we see Victorian-era Inspector Thomas-Pitt in pursuit of an elusive strangler. As he works, he meets Charlotte Ellison, a proper lady who struggles to handle the intrusive policeman and his annoying ways. As the investigation progresses, irritation turns to romance.
Heavy readers who enjoy the first in this series will be delighted to know there are 32 books in the series.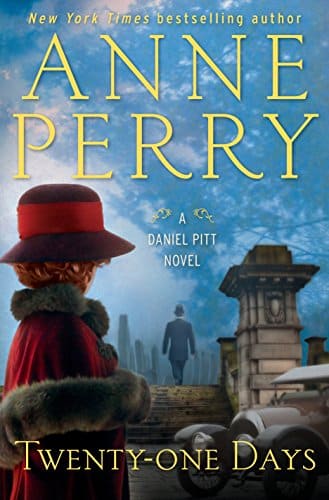 Twenty-One Days (Daniel Pitt Series)
Author: Anne Perry
When a young lawyer attempts to save his client from execution, it will put him at odds with his own father – Thomas Pitt, head of London's Special Police Branch. Newly qualified and eager to prove him worth independent of his parents, this case will be the ultimate test.
It's no coincidence that we listed this series after the Charlotte and Thomas Pitt series. It's set shortly after the Victorian era in the Edwardian period, and it's a spin-off to Perry's Charlotte and Thomas Pitt series.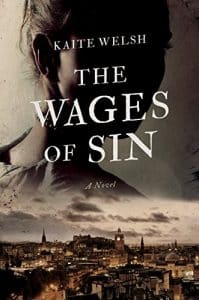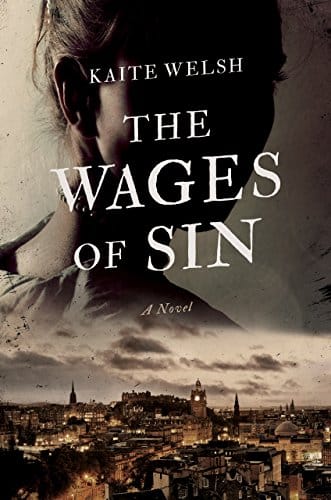 THE WAGES OF SIN
Author: Kaite Welsh
In Victorian London, a young woman, Sarah Gilchrist, has fled her troubled past in London to join the University of Edinburgh's medical school's first female class. Though she has more than enough troubles to deal with as a result of her gender, they're soon multiplied when she realises one of the anatomy corpses looks very familiar…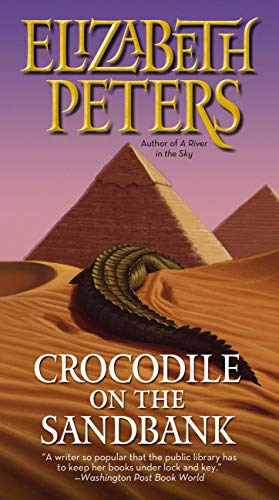 The Mummy Case (
Amelia Peabody Novels)
Author: Elizabeth Peters
If you enjoy adventurous mystery heroines like Miss Fisher or Frankie Drake, there's a pretty good chance you'll enjoy Victorian Egyptologist Amelia Peabody. Though not all the novels take place in England, it is her home when she's not out adventuring.
In the first novel, Amelia comes into an inheritance and decides to see the world – encountering mystery and romance in equal measures.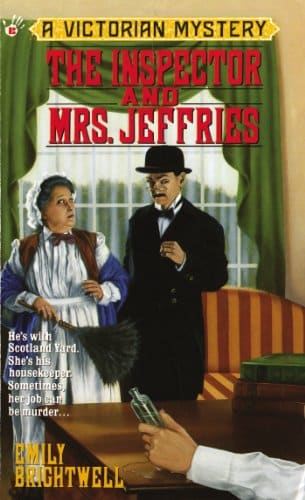 The Inspector & Mrs. Jeffries (Mrs. Jeffries Mysteries)
Author: Emily Brightwell
This delightful book is the first in the lengthy Mrs. Jeffries series. Set in a very cozy Victorian London, the mild-mannered Inspector Witherspoon solves crimes with his widowed housekeeper, Mrs. Jeffries (herself a police widow).
Fans of this one will be pleased to know there are thirty-six Mrs. Jeffries novels.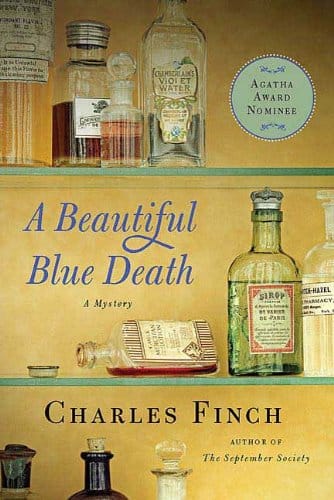 A Beautiful Blue Death (Charles Lenox Mysteries)
Author: Charles Finch
Victorian gentleman and armchair explorer Charles Lenox is the sort who typically prefers to keep to himself. However, when lifelong friend Lady Jane requests his assistance, he can't resist the call of a good mystery.
This book is the first of six in the Charles Lenox series (as of July 2020).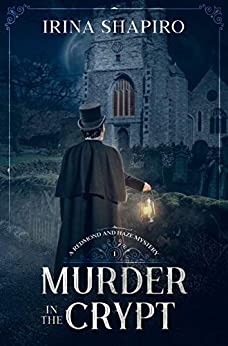 Murder in the Crypt (Redmond & Haze Mysteries)
Author: Irina Shapiro
When a young man's body is found inside the tomb of a medieval knight, Parish Constable Daniel Haze finds himself managing his first murder case. Though suspicion initially falls to a recent incomer, Jason Redmond, he soon proves to be an asset.
Though they have no suspects, motives, or strong leads, Redmond and Haze will have to hurry to solve the crime before there's another victim.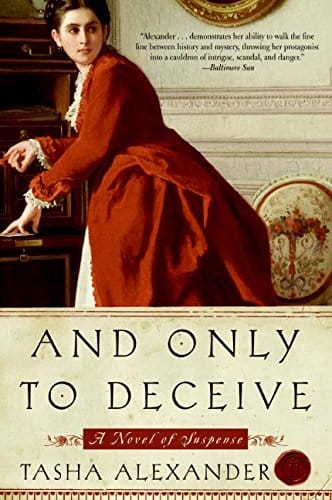 And Only to Deceive (Lady Emily Mysteries)
Author: Tasha Alexander
If you enjoy tales set in Victorian polite society, don't miss this series. It begins with a young woman, Emily, who accepted the proposal of a Viscount, only to have him die shortly after the wedding. As she investigates the man she'd never grow to know, she also manages to get herself ensnared in darker, more complicated matters involving multiple suitors and missing antiquities at the British Museum.
In total, there are 16 Lady Emily Mysteries (as of July 2022).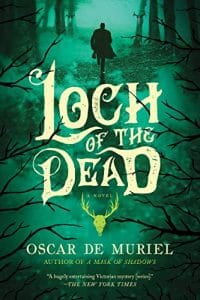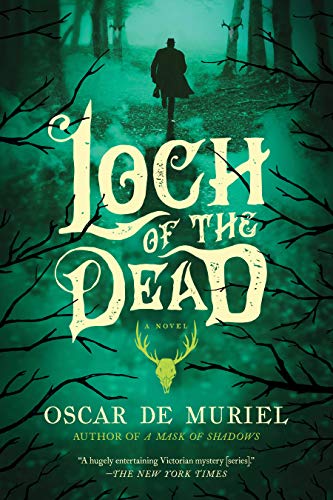 LOCH OF THE DEAD
Author: Oscar de Muriel
Though all the novels in this delightful Victorian mystery series are set around the UK, we particularly enjoyed the fourth book in this series. Loch of the Dead follows Edinburgh's famed detective duo, McGray and Frey, as they investigate a series of crimes around a supposedly Highlands magical loch.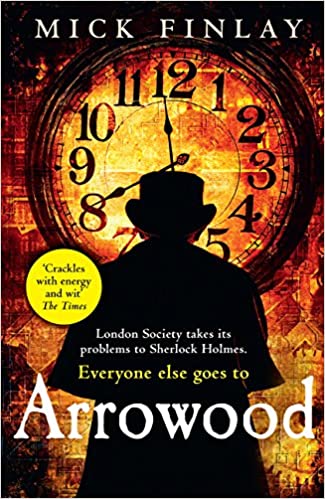 Arrowood
Author: Mick Finlay
Set in late Victorian London, this series follows Arrowood – the detective Londoners turn to when Sherlock Holmes isn't an option. He works the South of London, where people are poorer and crimes are grittier.
Part-psychologist, part-drunk, Arrowood and his sidekick Barnett do what they can to help those with no one else.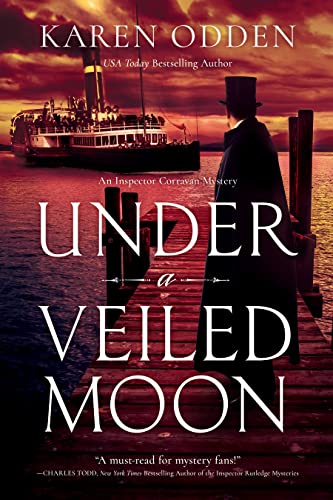 Under a Veiled Moon (Inspector Corravan Mysteries)
Author: Karen Odden
It's September 1878, and the pleasure boat Princess Alice has collided with an iron-hulled collier on her trip up the Thames. All 600 passengers are thrown overboard, with just 130 surviving the gruesome accident. Early clues suggest sabotage by the Irish Republican Brotherhood.
Born in Ireland, Inspector Michael Corravan will find it a challenging case. In spite of pressures from both his family and his superiors, he'll do whatever it takes to get at the real truth.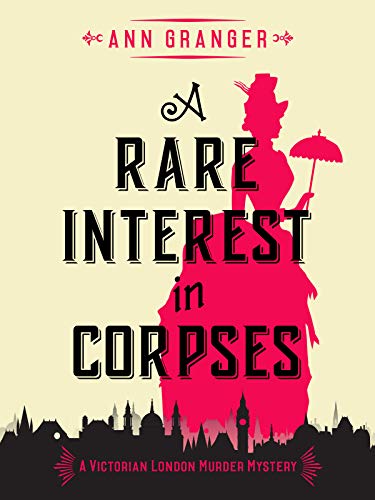 A Rare Interest in Corpses (Ben Ross Mysteries)
Author: Ann Granger
In 1864, Lizzie Martin becomes a companion to a wealthy widow who also dabbles at being a slumlord. It's not long before Lizzie finds out that her predecessor disappeared under mysterious circumstances, supposedly having left her post to follow a man.
Eventually, the girl's body is found in a slum near the new St Pancras railway station, Lizzie teams up with an old childhood friend, Inspector Ben Ross, to find out what really happened – ideally, before a similar fate befalls her.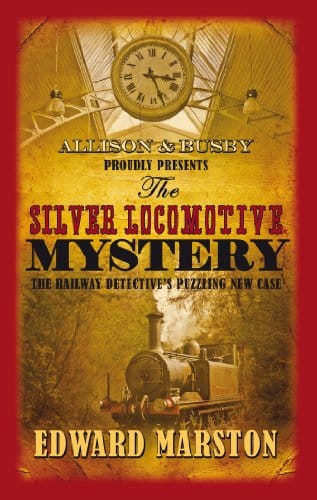 The Silver Locomotive Mystery (Railway Detective Series)
Author: Edward Marston
When a rare, individually-commissioned silver coffee pot goes missing on the way to Cardiff, the great Railway Detective Robert Colbeck is called in to investigate. Along with his trusty sidekick Sergeant Victor Leeming, he quickly realises all is not as it seems.
This is actually the sixth novel in the Railway Detective Series, but we wanted to highlight this one because it's set largely in Wales – a rarity among Victorian mystery novels.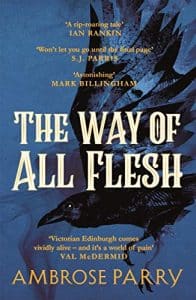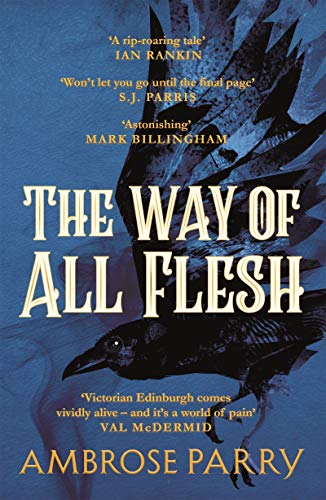 THE WAY OF ALL FLESH
Author: Ambrose Parry
In 1847 Edinburgh, Will Raven is a medical student and apprentice to the brilliant Dr. Simpson. Along with Simpson's equally clever housemaid Sarah, Will finds himself in the middle of a murder mystery when bodies start appearing in the rougher Old Town section of the city.
The Victorian-era tale mixes medicine, mystery, and romance, and it was longlisted for the Theakston Old Peculier Crime Novel of the Year. A third entry to the series was published in 2021.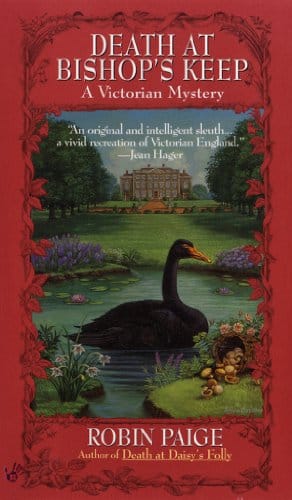 Death at Bishop's Keep (A Victorian Mystery Book)
Author: Robin Paige
American Kate Adrleigh has only just arrived in Essex when a body is unearthed at a nearby archaeological dig. The complete opposite of a typical Victorian gentlewoman, she's soon working with amateur detective Sir Charles Sheridan to unravel the mystery.
There are 12 books in the series, for those who enjoy it.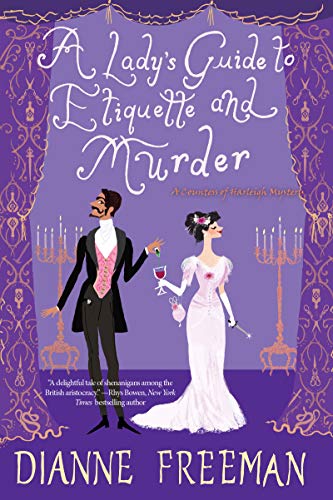 A Lady's Guide to Etiquette & Murder (A Countess of Harleigh Mystery Book)
Author: Dianne Freeman
After the American-born Countess of Harleigh is widowed, she suddenly finds herself with more freedom than she ever had as a wife. She rents a home in Belgravia, invites her sister over from New York, and prepares for her sister's first London season.
Unfortunately, she doesn't get very far with her plans before the Metropolitan Police receive a letter suggesting she had something to do with her late husband's demise. Together with the help of her dashing neighbour George Hazelton, she'll work to clear her name.
There are five books in the Countess of Harleigh series (as of July 2022).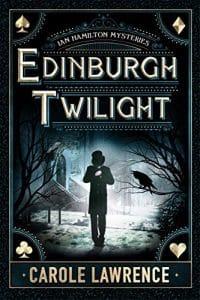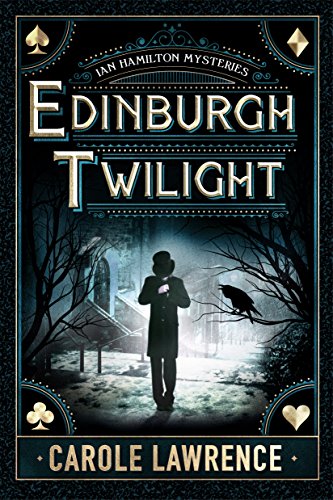 EDINBURGH TWILIGHT (IAN HAMILTON Mysteries Book 1)
Author: Carole Lawrence
This series of Edinburgh-based mysteries is set in the late 19th century, a time when the city was very clearly divided between the wealthy "haves" of the New Town and the "have-nots" of the crime-ridden Old Town. DI Ian Hamilton is a man scarred by the fire that claimed his parents, and the novel finds him approaching his toughest case yet when the "Holyrood Strangler" is on the loose.
There are three books in the series as of July 2022.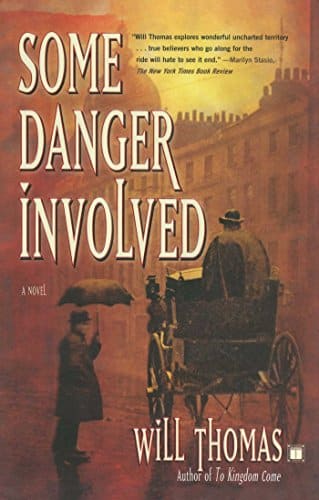 Some Danger Involved (Barker & Llewelyn Series)
Author: Will Thomas
While many Victorian mysteries lean very much towards the cozy side of the spectrum, this one is an exception. Set on the gritty streets of Victorian London, detective Cyrus Barker and his Oxford-educated (and former Oxford Prison resident) sidekick Thomas Llewelyn work to solve a gruesome murder in London's Jewish ghetto.
For those who enjoy this darker take on the time period, there are currently 13 novels in the series.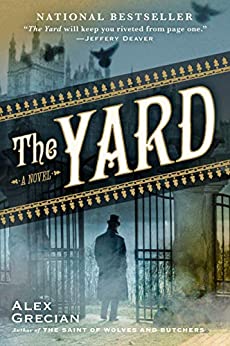 The Yard (Scotland Yard's Murder Squad)
Author: Alex Grecian
Victorian London is a cesspool of sin, violence, and general depravity. A handful of Scotland Yard detectives are expected to solve thousands of crimes each month – but they can barely put a dent in the mountain of criminal behaviour. Their failure to catch Jack the Ripper isn't helping, either.
When a Scotland Yard inspector is found dead, stuffed in a steamer trunk at Euston Square Station, a new hire is assigned to the case. As the case goes on, he realises the squad is being targeted – and the only thing more shocking than the crimes is the motive.
Did We Miss Any Good British Victorian Mystery Novels?
Have we missed one of your favourites? Do you have other recommendations to add? Let us know in the comments!
Save it to Pinterest!