A Look at Actor & Author Ben Miller's Books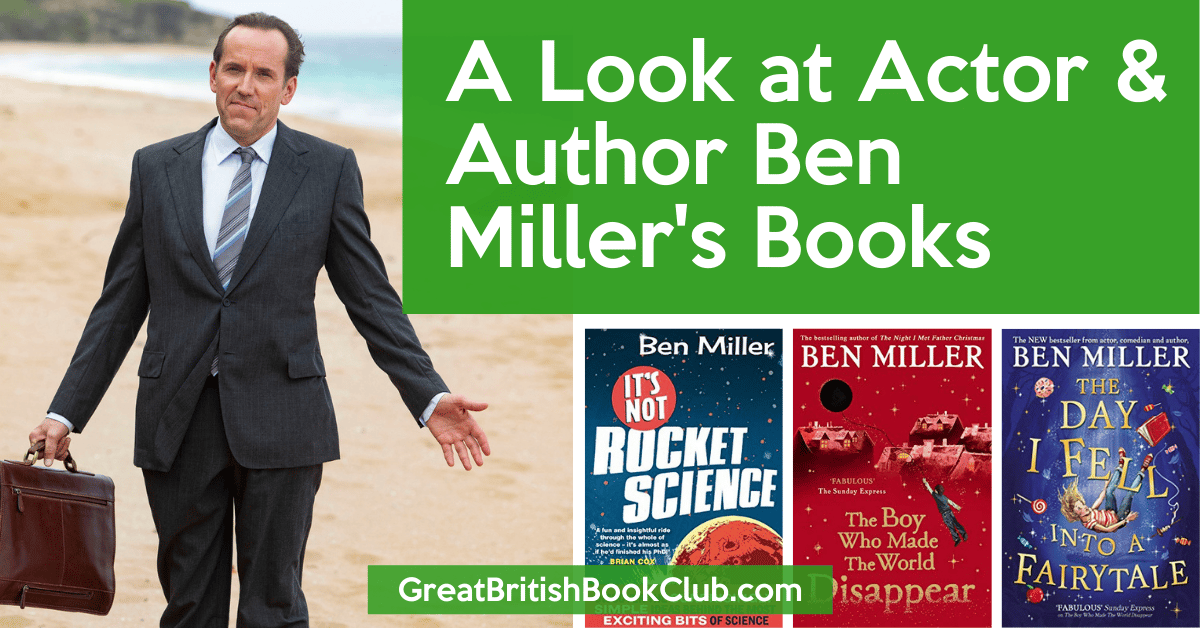 In some cases, we earn commissions from affiliate links in our posts.
Ben Miller is a talented actor who will no doubt be familiar to a great many British TV fans. Perhaps best known for his role in the first few seasons of Death in Paradise, he's also appeared in:
What a lot of people don't realise, though, is that Ben Miller is also an incredibly bright man who attended Cambridge University in pursuit of a PhD in solid state physics. He dropped out just shy of completing a proposed thesis titled "Novel quantum effects in low-temperature quasi-zero-dimensional mesoscopic electron systems".
At the time, his comedy career was building steam, and he mentioned in one of his books that he'd come to realise he would never be a "rockstar" in the physics world. Though very bright, he felt his career would be similar to the physics equivalent of a gig musician – good, but never truly great.
Books Written by Actor & Author Ben Miller
Academia's loss is TV's gain – and as dreadful as that might sound, Ben Miller has brought a lot of smiles to the world with his acting and comedy. Somewhere in between, he also managed to find time to write (to date) seven books.
Two of the books are aimed at adults, taking interesting scientific topics and making them easier to understand. The other five are children's stories. Below, we take a look at his body of written work.
Ben Miller's Books About Science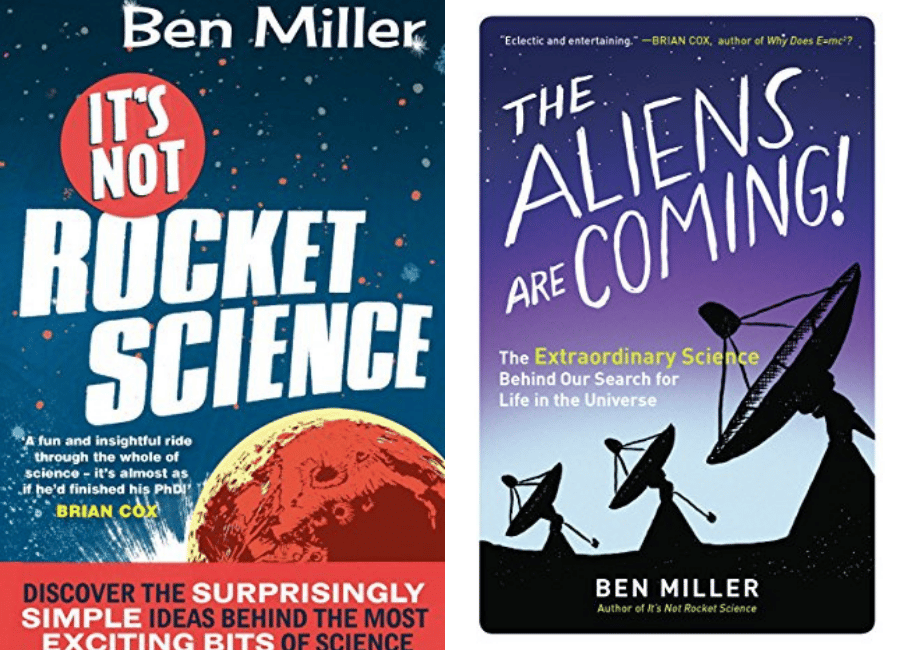 It's Not Rocket Science – In this, his first book for adults, Ben Miller aims to make a variety of exciting physics topics accessible to the average adult human (or perhaps slightly above average, since many adults can scarcely comprehend a menu these days).
The Aliens are Coming!: The Extraordinary Science Behind Our Search for Life in the Universe – In this book, Miller takes a look at the emerging science that has led an increasingly large number of scientists to believe we're not alone in the universe.
Ben Miller's Books for Children (& the Young at Heart)
The Night I Met Father Christmas – Jackson is familiar with Christmas and the North Pole and Father Christmas, but he still wonders one thing – how did Father Christmas become Father Christmas? It all changes on the night he meets Father Christmas and gets a chance to hear his magical story.
The Boy Who Made the World Disappear – When an ill-tempered young boy receives a black hole for his birthday, he soon learns he can put EVERYTHING that makes him angry inside it. Unfortunately, the hole begins to eat things he loves, too…and he starts to realise you have to be careful what you wish for.
The Day I Fell Into a Fairytale – Lana is disappointed when her brother decides he's too grown-up to play make-believe with her, but things turn around when she makes a magical discovery. Hidden away in a new local supermarket, she finds a portal to a dangerous and exciting new fairytale world. To survive, she'll have to convince her brother to believe in fairytales again.
How I Became a Dog Called Midnight – After a mix-up with an enchanted fountain, a young boy swaps places with a big, loveable dog called Midnight.
Diary of a Christmas Elf – Tog is a little elf with big dreams. He wants to work in Santa's workshop – and eventually, he gets the letter informing him he's been selected. Sadly, the work isn't quite what he imagined, and it's not long before he's cleaning out the reindeer stables. Soon after, toys start going missing, and Tog is accused of doing the dirty deed! Will he be able to find the real thief before Christmas is ruined?
It's also worth noting that Ben Miller does his own audiobook narration – and as you might expect from a trained actor, his performance greatly adds to the overall quality of the listening experience.
On a Related Note: The Death in Paradise Books Featuring DI Richard Poole
As long as we're talking about books and Ben Miller, it's worth mentioning the Death in Paradise books. Those who were sad to see him exit the TV series can still enjoy a few more mysteries featuring DI Richard Poole – thanks to the books of Death in Paradise creator Robert Thorogood.

The Death in Paradise novels are written by Robert Thorogood, creator of Death in Paradise. You can view them all below – and fair warning, the availability by format is a bit all over the place:
Have You Read Any of Ben Miller's Books?
Though we've yet to catch up on his latest two books, we've read the rest and found them delightful – particularly those aimed at children. They're fun, imaginative, and they make wonderful read-alongs if you have a child, niece, nephew, or grandchild of the right age.
Save it to Pinterest!