All of Richard Osman's Thursday Murder Club Books in Order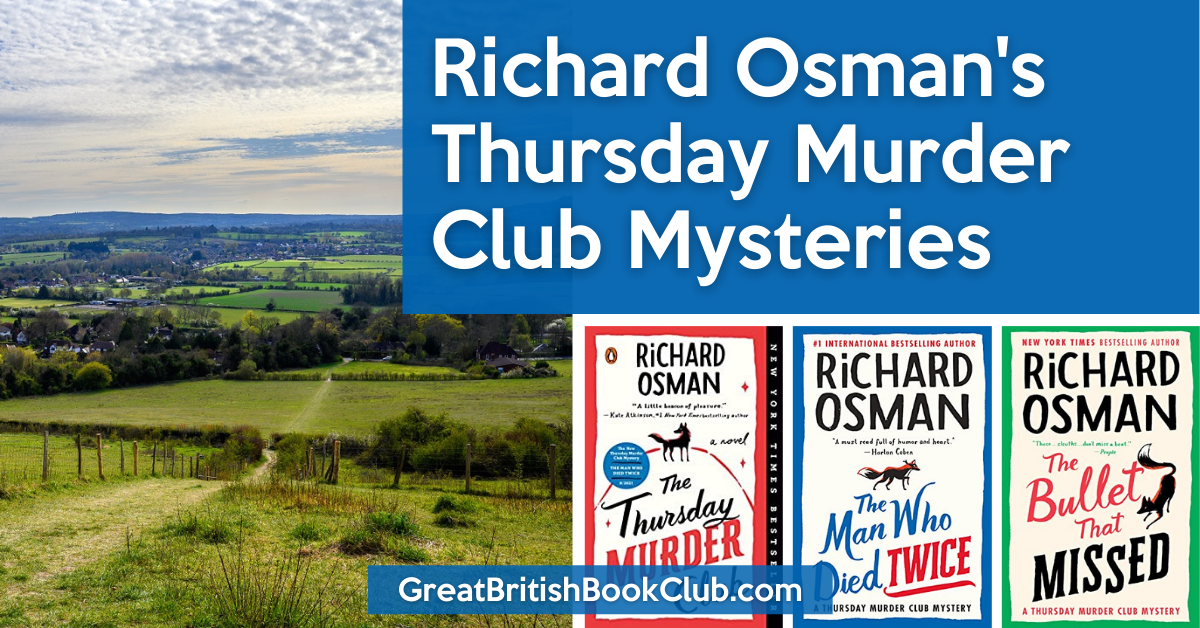 In some cases, we earn commissions from affiliate links in our posts.
Richard Osman has long been a household name in the UK, but it's only recently that he's become more well-known outside the UK (with people who aren't already Anglophiles or British TV fans, of course). In 2020, he published the first book in his Thursday Murder Club series, and it was an instant hit.
Now, the series has grown, Steven Spielberg's Amblin Entertainment has purchased the movie rights, and Osman has pulled back from his on-screen presenting duties because of all the demands on his time. People can't get enough of Elizabeth and the crew, and we hope to see many, many more books in the series (ideally more than one/year, but that seems to be how traditional publishers like to operate).
All of Richard Osman's Thursday Murder Club Books in Order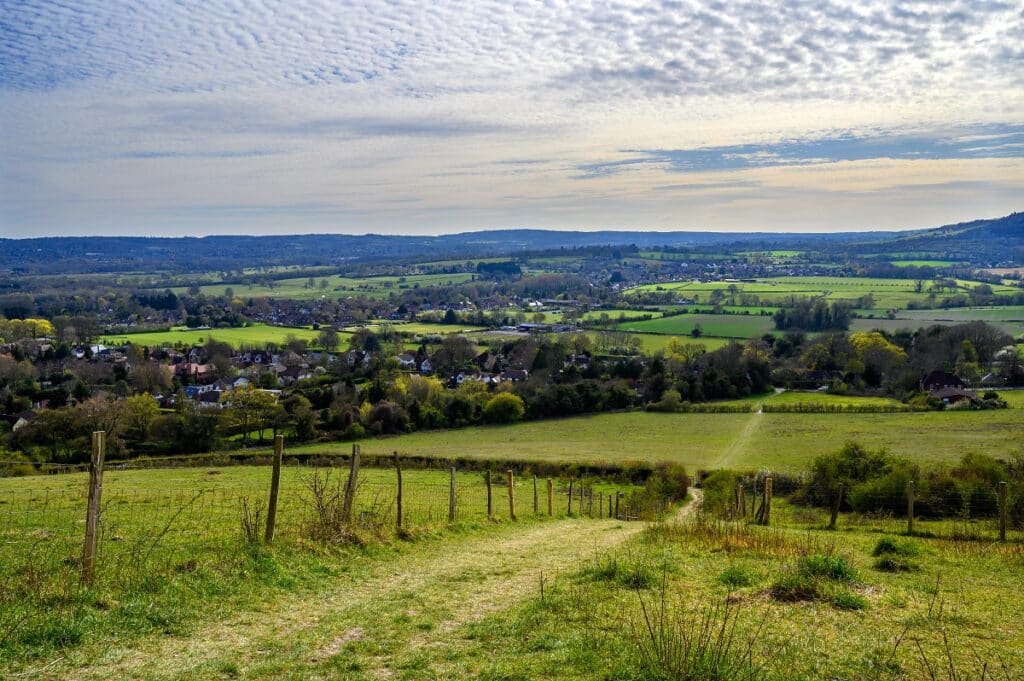 The Thursday Murder Club books follow a group of four seventy-something residents of a retirement community who come together each week to discuss old murder cases. The main characters are:
Joyce Meadowcroft – A former nurse and a narrator of the book. She is a member of the Thursday Murder Club
Elizabeth – The founder of the Thursday Murder Club – and a woman with an intriguing past
Stephen – Elizabeth's third and current husband
Ibrahim – A former psychiatrist and current member of the Thursday Murder Club
Ron Ritchie – A former union leader and current member of the Thursday Murder Club
Donna De Freitas – A police officer who is (benevolently) used by the members of the Thursday Murder Club
Bogdan Jankowsi – A Polish immigrant who works in construction and has all sorts of interesting talents
Thursday Murder Club, Book 1 | The Thursday Murder Club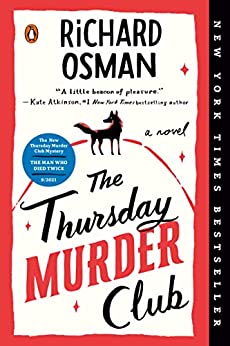 In a peaceful retirement community in southeastern England, four friends come together each week for a meeting of the Thursday Murder Club – a group that discusses unsolved crimes. It seems like a bit of harmless fun to keep their minds active, but that will soon change…
When a local developer is found murdered and in possession of a mysterious photograph, they'll find themselves up close and personal with a very real, very current homicide investigation. Will their combined skills be enough to solve the murder before too many more bodies pile up?
Get it: Kindle | Audiobook | Paperback | Bookshop.org (supports independent bookshops)
Thursday Murder Club, Book 2 | The Man Who Died Twice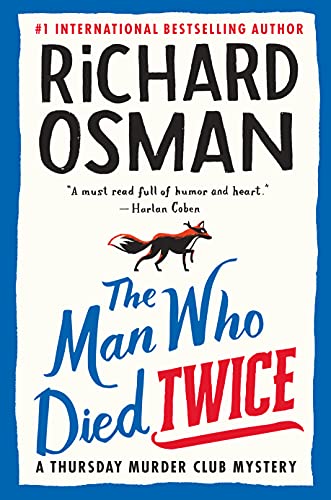 In the aftermath of their recent murder case, the members of the Thursday Murder Club are settling in for a bit of much needed rest and relaxation. Unfortunately, the arrival of a visitor – an old friend of Elizabeth's – sees their peaceful existence upended once again.
Elizabeth's friend reveals he's been accused of stealing millions in diamonds, and he's desperate for her help. Before too long, bodies are piling up and the friends find themselves in serious danger.
Get it: Kindle | Audiobook | Paperback | Bookshop.org (supports independent bookshops)
Thursday Murder Club, Book 3 | The Bullet That Missed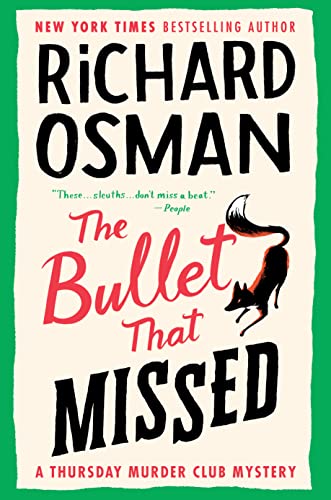 Trouble is becoming a habit for the members of the Thursday Murder Club. They find themselves hot on the trail of two murders that took place ten years apart – and Elizabeth is assigned a deadly mission. Kill, or be killed.
To catch the culprit and prevent their friend from becoming a murderer, the gang will collaborate with everyone from TV stars to money launderers to ex-KGB colonels. Nothing like a quiet retirement, eh?
Get it: Kindle | Audiobook | Paperback | Bookshop.org (supports independent bookshops)
Thursday Murder Club, Book 4 | The Last Devil to Die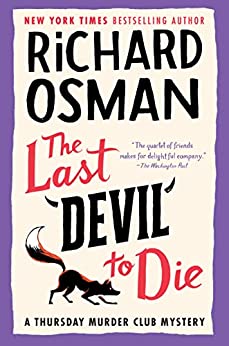 It's Christmas time at Cooper's Chase, and it's anything but relaxing. On Boxing Day, a dangerous package is smuggled across the English coast. When it goes missing, chaos is unleashed.
Soon, bodies are piling up – including one close to the Thursday Murder Club members – and they find themselves facing down their deadliest opponents yet.
The Last Devil to Die will be released on 19 September 2023.
PRE-ORDER: Kindle | Audiobook | Hardcover | Bookshop.org (supports independent bookshops)
Where are the Thursday Murder Club Books Set?

While many of the main locations in the Thursday Murder Club series are fictional, we do know the Cooper's Chase retirement community is said to be located off the A21 in Kent, in "the Kentish Weald". In real life, that would place it somewhere in the neighbourhood of Royal Tunbridge Wells, Wadhurst, Robertsbridge, etc.
Unfortunately, the descriptions within the book, while detailed, are total nonsense. As much fun as it can be to track down the locations of good books, you'll be sending yourself on a wild goose chase if you attempt to locate Cooper's Chase.
…head into the heart of the Kentish Weald, you will eventually pass an old phone box, still working, on a sharp left-hand bend.

Continue for around a hundred yards until you see the sign for 'Whitechurch, Abbots Hatch and Lents Hill', and then take a right.

Head through Lents Hill, past the Blue Dragon and the little farm shop with the big egg outside, until you reach the small stone bridge over the Robertsmere.

Officially the Robertsmere is a river, but don't get confused and expect anything grand.
Members of the group often visit the nearby (and fictional) seaside town of Fairhaven. Based on descriptions in the book, the town might be loosely based on the real life Hastings in East Sussex. It's described as being "around 30 minutes in the other direction from Tunbridge Wells" and having a police station, pier, and access to the A21 for entering/exiting the town.
If you're a fan of the WW2-era period drama Foyle's War, it's worth noting that Hastings was the filming location for a large portion of the series, including Foyle's house.
Enjoy More of Richard Osman
As much as we love stories of people beginning their writing careers later in life (Osman was 50 when his first novel took off), the sad part of that is that there's no big, juicy backlist to devour. In Osman's case, however, you're not entirely out of luck.
Prior to his career as a successful novelist, Richard Osman was an active TV presenter and participant in comedy panel shows. Comedy panel shows are typically irregular rotations of different famous comedians and presenters, so you'll have to flip around to find Richard Osman's appearances – but he's a main host for Pointless.
In 2017, Osman also put together a non-fiction book, The World Cup of Everything: Bringing the Fun Home. It's based on a series of polls he did on Twitter, and while it's very different from his mysteries, it's still a fun read.
It's also a great education in a lot of "British things" if you haven't spent a lot of time in the UK. Jaffa Cakes, Wotsits, Skips, Wagon Wheels, Nando's, Maltesers, Flake, and so on…
Will There Be More Thursday Murder Club Books?
Given that the fourth novel is currently a pre-order (for release in September 2023), we know there will definitely be more than three – but how many more is the question. Given the success of the first three books and the fact that Richard Osman is in his early 50s, it seems likely he'll be around to deliver on his promises of many, many more.
One thing we DO know, though, is that he'll be taking a break from the Thursday Murder Club after book 4. In recent interviews, he's expressed that while he loves writing the series, he'd like to start on another new crime series before returning to Joyce and the gang. That series will be "a sort of Thursday Murder Club meets The Da Vinci Code", according to Osman.
He explained that he thought of it while visiting a bookstore, realising he'd love a Da Vinci Code-style story with a bit of humour and intelligence thrown in. He commented:
I'd love one of those books that's a caper around the world, but that also has some truth about the world, and also makes you laugh and has also has some of the aesthetic of Thursday Murder Club, but it's Da Vinci Code. And I couldn't quite find one.
Offering a clue about the upcoming detective, he said:
I'm quite a reluctant traveller," he reveals. "I'm not in love with going around the world and seeing the Pyramids. I'm a bit happier staying at home and watching the snooker.
"And I thought, that's quite a fun detective, a reluctant traveller, having to go around the world and saying 'oh god, really? I've got to get on a private jet and fly to the Cayman Islands?' – but just thinking 'I've got the local pub quiz on Tuesday.' And that felt to me like an interesting world to explore, so I'm going to explore it."
Given that many of the best books come from authors writing the books they want to read, we can't wait (even if it does add to the wait for book #5 in the Thursday Murder Club series).
Save it to Pinterest!