10 Engrossing Audiobooks Narrated by Benedict Cumberbatch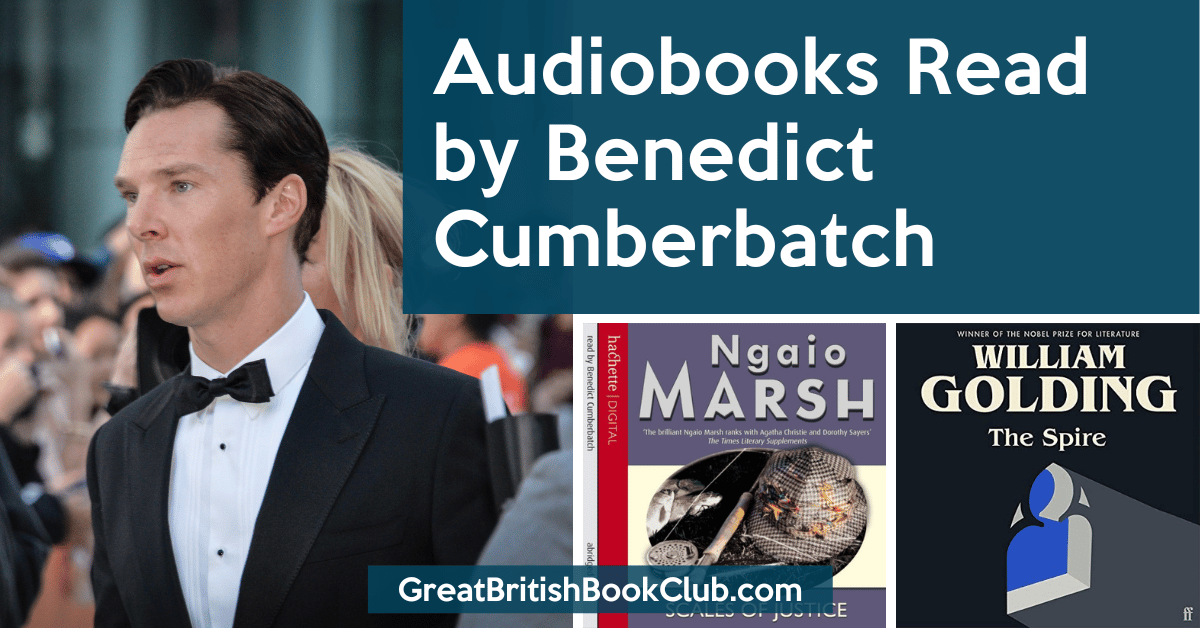 In some cases, we earn commissions from affiliate links in our posts.
It's not uncommon to hear someone say they'd gladly listen to Benedict Cumberbatch reading the phone book – but the good news is that you don't have to. He's narrated a number of audiobooks that prove far more interesting. And besides, where does one even find a phonebook these days?
10 Engrossing Audiobooks Narrated by Benedict Cumberbatch
Death in a White Tie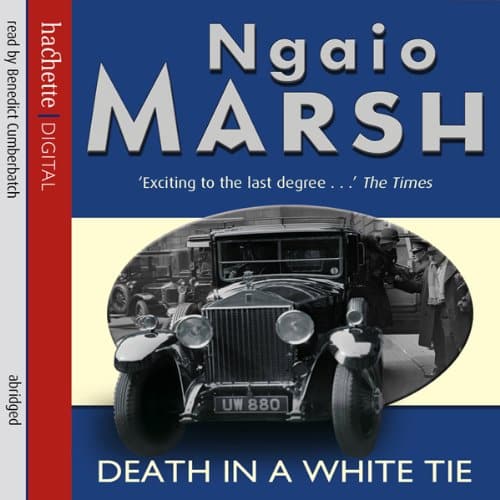 Author: Ngaio Marsh
This golden age mystery begins with a body in the back of a taxi. The social season has begun, and as singles and their chaperones are busy planning teas and balls, a blackmailer is hard at work stalking new victims.
Chief Detective Inspector Roderick Alleyn knows something's afoot, but unfortunately, someone else is one step ahead of him.
Get it: Audiobook
Artists in Crime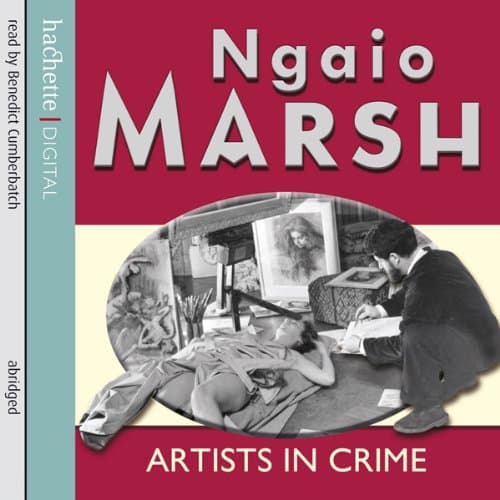 Author: Ngaio Marsh
What began as a student exercise quickly turns into murder in this golden age detective novel. When an artist and instructor returns to her classroom, the model's pose has been re-enacted…except the model is dead.
It proves challenging for Chief Detective Inspector Alleyn to see the woman he loves as a murderess, but he can't rule out any suspects without proof.
Get it: Audiobook
Scales of Justice
Author: Ngaio Marsh
In this golden age mystery, Chief Detective Inspector Roderick Alleyn is busy with the investigation of a murder in a community where everyone is trying to catch a local monster trout. Someone managed to catch it – but the trout was left next to a freshly-murdered body.
Get it: Audiobook
Thrilling Stores of the Railway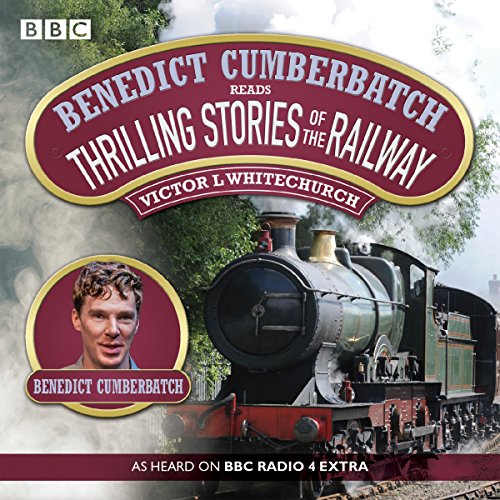 Author: Victor Whitechurch
Famed vegetarian railway detective Thorpe Hazell stars in five mysteries read by Benedict Cumberbatch:
The Affair of the German Dispatch-Box
Sir Gilbert Murrell's Picture
The Affair of the Corridor Express
The Stolen Necklace
The Affair of the Birmingham Bank
Get it: Audiobook
The Order of Time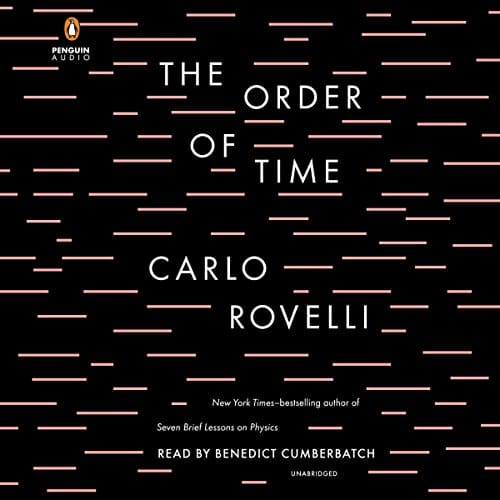 Author:Carlo Rovelli
If you enjoy creative non-fiction about physics, time, and the nature of existence, this one will surely capture your attention. Considered by some to be "the next Stephen Hawking", Carlo Rovelli shares this beautiful and captivating exploration of the nature of time.
Get it: Audiobook
Double Blind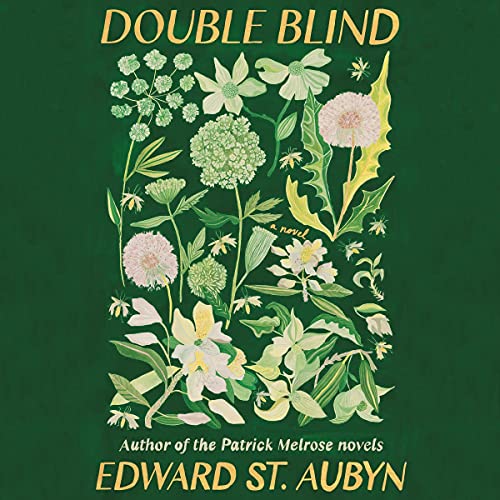 Author: Edward St. Aubyn
Set between London, Big Sur, Sussex, and Cap d'Antibes, this novel follows a group of close friends through a year of personal and professional transformation. Exploring themes of inheritance, freedom, determinism, and consciousness, it's an intelligent novel about the human experience.
Get it: Audiobook
The Spire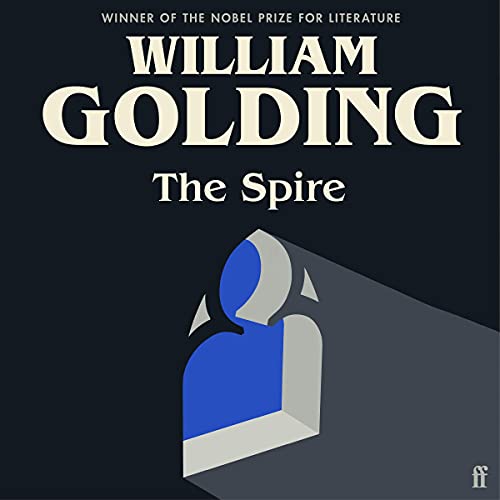 Author: William Golding
In spite of professional advice to the contrary, Dean Jocelin believes his god has called him to erect a great spire on his cathedral. With unwavering belief in his goal (nevermind the insufficient foundation of the cathedral), he proceeds to build the spire, leading to trouble in every area of his life.
William Golding's classic tale of man's will vs. god's will was inspired by the spire on Salisbury Cathedral. When he taught at Bishop Wordsworth's SChool, his classroom window had a view of it, leading him to wonder how he'd go about constructing the spire.
Get it: Audiobook
Ian Kelly's Casanova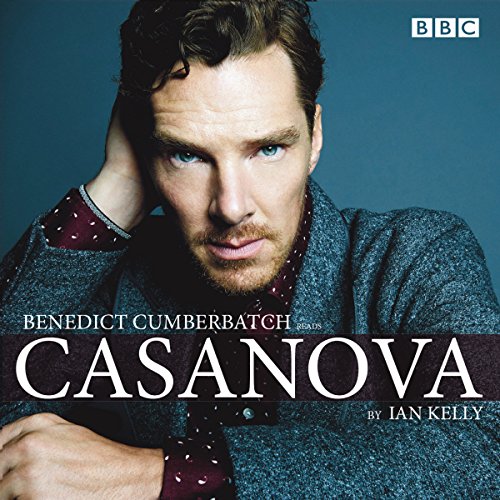 Author: Ian Kelly
Author Ian Kelly has written one of the most compelling biographies of one of history's most beguiling men. It draws on source documents and accounts of friends and lovers to shed new light on the man known worldwide for his amorous activities.
Get it: Audiobook
CASANOVA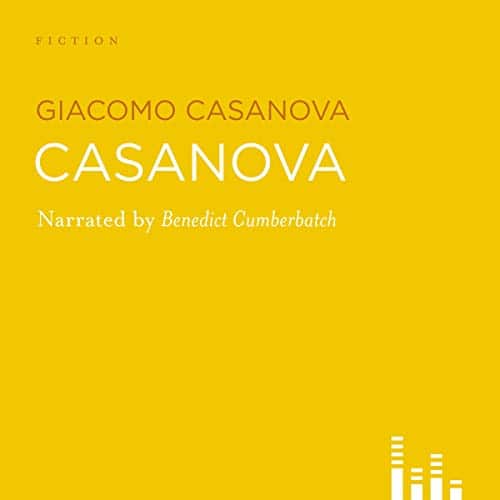 Author: Giacomo Casanova
This film tie-in audiobook is essentially just a reading of the first part of the Memoirs of Giacomo Casanova – but with Benedict Cumberbatch doing the reading, it becomes something special.
Get it: Audiobook
Metamorphosis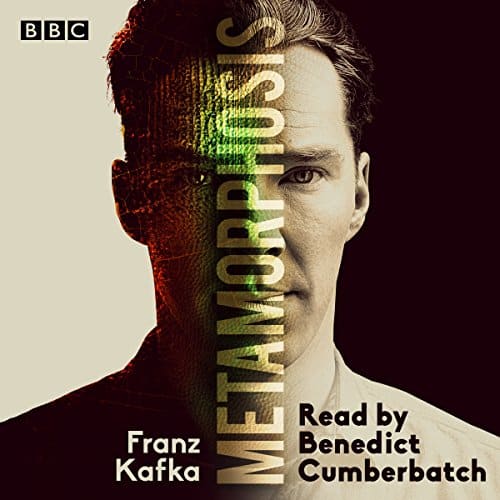 Author: Franz Kafka
This BBC 4 Radio production features Benedict Cumberbatch narrating the classic Kafka tale of Gregor Samsa, a man who wakes from a night of troubled dreams to learn he's turned into a human-sized cockroach-like creature. Though he eventually comes to terms with the change, those around him are horrified and disgusted…and then painfully indifferent to his existence.
Get it: Audiobook
Will There Be More Audiobooks Narrated by Benedict Cumberbatch?
Ever since Sherlock, Benedict Cumberbatch has been a pretty hot commodity – so it's hard to say how much time he has for audiobook narration. With any luck, though, he'll find a way to fit one in every now and then. We'd love to hear him narrating an ongoing mystery series…or historical fiction…or non-fiction. Really, pretty much anything except a book about penguins.
Or maybe ESPECIALLY a book about penguins.