9 British Books with Upcoming TV Adaptations
In some cases, we earn commissions from affiliate links in our posts.
These days, it seems like half of what we see on screen (or perhaps even more, in some genres) comes from a book or series of books. It makes sense. Instead of taking a huge financial risk on something completely unknown, producers can see which books are popular and rest assured there's a built-in audience for what they're making. Sure, they could still screw up the adaptation – but it does improve their odds.
Though not every TV adaptation is as good as the book version, we still love to see books getting adapted. Writers earn more money, and it can help reluctant readers find books and even new genres to suit their tastes. Plus, we get more great shows to watch. Everybody wins.
9 British Books Getting Adapted for TV
As of mid-2022, there are a number of Irish and British books for which TV adaptations are either in production or getting ready to go into production:
One Day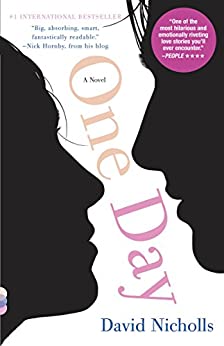 If it feels like you've seen this one before, it's very likely you have. This international bestseller was previously adapted into a film starring Anne Hathaway and Jim Sturgess.
The 2009 novel follows a couple who spend a night together after graduating from the University of Edinburgh in 1988. From there, it checks in on their relationship every 15 July for the next 20 years. Emma writes, while Dexter travels the world and loves numerous women.
We see their lives unfolding in ways they never would have expected, and though we don't want to include any spoilers, it's not a particularly happy tale (certainly not a rom-com as the cover above might lead some to believe).
Some casting information has been made available ahead of the upcoming TV adaptation for Netflix. Ambika Mod (This is Going to Hurt) will play Emma Morley, while Leo Woodall (The White Lotus) will play Dexter Mayhew. Eleanor Tomlinson (Poldark, The Outlaws) will play Sylvie.
Production began on July 4th, but a premiere date hasn't yet been announced.
Get it: Kindle | Audible | Paperback | Bookshop.org (supports independent bookshops)
The Killing Kind
This tense thriller operates from a simple concept: What if your stalker claims to be the only person who can save you from a murderer? And what if he's telling the truth?
The book is Jane Casey's 11th crime novel for adult audiences, and it follows a London-based barrister whose life is destroyed by a client she defended in a stalking charge. After a colleague is targeted in a hit and run accident, she begins to wonder if she was the intended victim – and that's when her old client turns up claiming to be the only one capable of defending her from the killer.
The book will be adapted for a limited series by Zara Hayes (Showtrial) and Jonathan Stewart (Meet You in Hell), with filming beginning in January 2023 in Bristol.
Get it: Kindle | Audible | Paperback | Bookshop.org (supports independent bookshops)
RELATED: 22 Suspenseful Psychological Thrillers Like The Girl on the Train
The Thursday Murder Club (Series)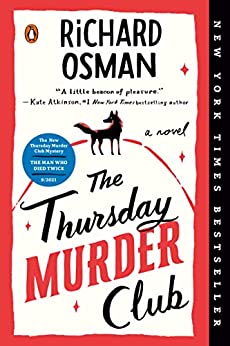 British TV presenter and comedian Richard Osman waited until his 50s to produce his first novel – and he hit it out of the park on his first try, bringing us into the world of the Cooper's Chase retirement community. His Thursday Murder Club novels (a series of 2, soon to be 3) follow pensioners Elizabeth, Ron, Joyce, and Ibrahim as they solve a variety of interesting murders in and around their community.
Selling 45,000 copies in its first three days on sale, the series was quickly adapted for BBC Radio 4, and Steven Spielberg's Amblin Entertainment bought the global film rights. Though this one won't technically be a TV series, there's no reason to believe the other books won't be adapted, too – which would effectively give us a series of works to enjoy.
Get the first one: Kindle | Audiobook | Paperback | Bookshop.org (supports independent bookshops)
RELATED: 9 Charming British Mystery Novels Like Richard Osman's Thursday Murder Club
The Catch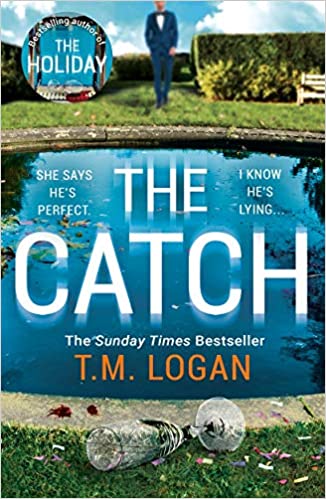 Ed is excited to meet his 23-year-old daughter's fiance…until he meets him. Though Ryan appears to be the perfect son-in-law, Ed can shake the feeling that there's something off about him.
Convinced her daughter has fallen for a psychopath, Ed sets out to get at the truth. The more he digs, the more he alienates his daughter and the rest of the family – but if means saving her, he'll do whatever it takes.
UK broadcaster Channel 5 has commissioned the adaptation of this one, and it will be produced Projector Pictures in partnership with Germany's Night Train Media and UK distributor All3Media International, and adapted for the screen by Michael Crompton (The Holiday, Silent Witness).
There's no word yet on an air date or international distribution, but filming began in July 2022.
Get it: Kindle | Audible | Paperback | Bookshop.org (supports independent bookshops)
My Lady Jane (Series)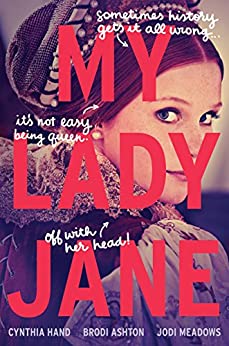 The My Lady Jane series is a set of young adult novels written by Cynthia Hand, Brodi Ashton, and Jodie Meadows. It's a loose, often fictional adaptation of Lady Jane Grey's life, showing us an irreverent young Tudor woman who isn't looking forward to her arranged romance…only to find herself wrapped up in a steamy romance.
American actress Emily Bader will play Lady Jane in the series, while Edward Bluemel (Killing Eve) will play her husband. Filming for the period comedy begins this month (August 2022) in Wales.
The period comedy is being produced for Amazon Studios.
Get it: Kindle | Audible | Paperback | Bookshop.org (supports independent bookshops)
Rivers of London (Series)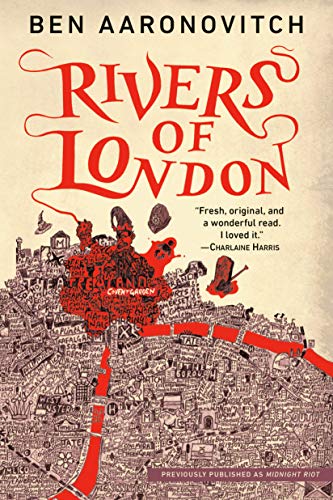 If you're looking for a British detective series with a unique angle, Ben Aaronovitch's Rivers of London series certainly delivers. It's part-fantasy, part-detective fiction, and it sees a new police officer recruited into the Folly, a police unit that handles supernatural crimes.
The TV adaptation of the series will be a co-production between Pure Fiction Television, See-saw Films, and Aaronovitch's Unnecessary Logo. The series has been optioned and put through the development process a number of times before, so hopefully this time will bring us a finished project. No dates have been announced yet.
Interestingly, Aaronovitch used to write for Doctor Who, and his Rivers of London series was initially an idea for a TV series called Magic Cops – but when he tried writing it as prose, something clicked and he ran with it.
Start Here: Kindle | Paperback | Audible | Bookshop.org (supports independent bookshops)
The Doll Factory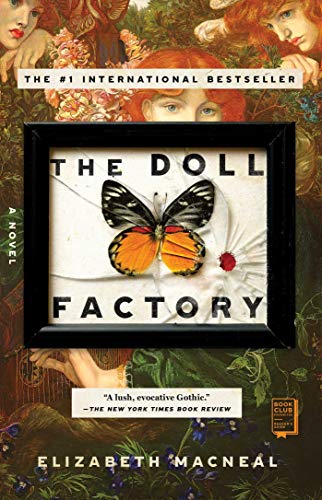 This international bestseller is set in 1850s London, where the Great Exhibition is being constructed in Hyde Park. In the crowd of spectators, two people meet by chance – a young and beautifuldoll painter called Iris, and a curiosities collector/taxidermist called Silas.
Soon after, Iris is asked to model for Pre-Raphaelite artist Louis Frost, and in exchange he'll teach her to paint. It's a wonderful and eye-opening arrangement for Iris, but in the shadows, an obsessed Silas lurks.
In summer 2022, it was announced that Paramount+ had commissioned an adaptation via their UK wing. Buccaneer Media (Whitstable Pearl, Marcella) will produce the six-part thriller, and it will be available as a Paramount+ Original in the UK and Ireland. There's been no official announcement about streaming outlets in other countries or a premiere date.
Get it: Kindle | Audible | Paperback | Bookshop.org (supports independent bookshops)
Karen Pirie (Series)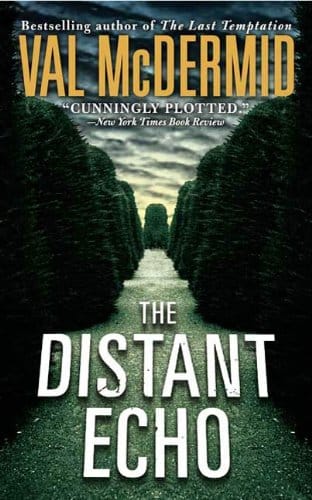 In the early hours of the morning, a group of St. Andrews students stumble upon the body of a young woman, Rosie Duff, who's been raped, stabbed, and left for dead in an ancient cemetery. The students appear to be the only suspects.
Twenty-five years later, a cold case review coincides with a new set of murders – this time, someone's targeting the students who found the body all those years earlier. The first dies in a suspicious house fire, and a second is killed soon after. It seems the only thing that can save former student Alex Gilbery is if the original murder is solved.
Lauren Lyle (Outlander) stars in the TV adaptation, and filming took place in 2021. Emer Kenny (aka Bunty on Father Brown) handled the adaptation for screen, and it was commissioned by ITV.
Though filmed in 2021, it premiered this autumn in the UK. In the US, it will be part of BritBox's October schedule, with the first episode premiering October 25th.
Get it: Kindle | Audible | Paperback | Bookshop.org (supports independent bookshops)
View all the Karen Pirie books HERE.
Platform 7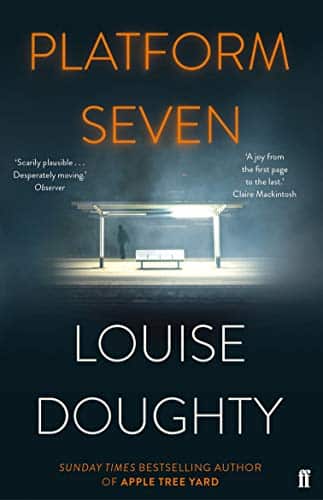 Late one night on Platform 7 at Peterborough Railway Station, a man crosses the covered walkway, secure in the knowledge that he's alone. He takes a seat at the end of the platform, far from the tiny night crew.
Unfortunately, he's not actually alone.
Lisa Evans is with him, and she knows what he's about to do. She tries, but fails to stop him from jumping.
There have been two deaths on Platform 7 in 18 months, so perhaps there's a connection? Lisa Evans is desperate to find out, because she was the first of the two to die.
ITV have commissioned an adaptation of this creepy thriller, and it will be broken into four one-hour episodes. Filming begins in October 2022.
Get it: Kindle | Audible | Paperback | Bookshop.org (supports independent bookshops)