13 Engaging Audiobooks Narrated by Endeavour's Roger Allam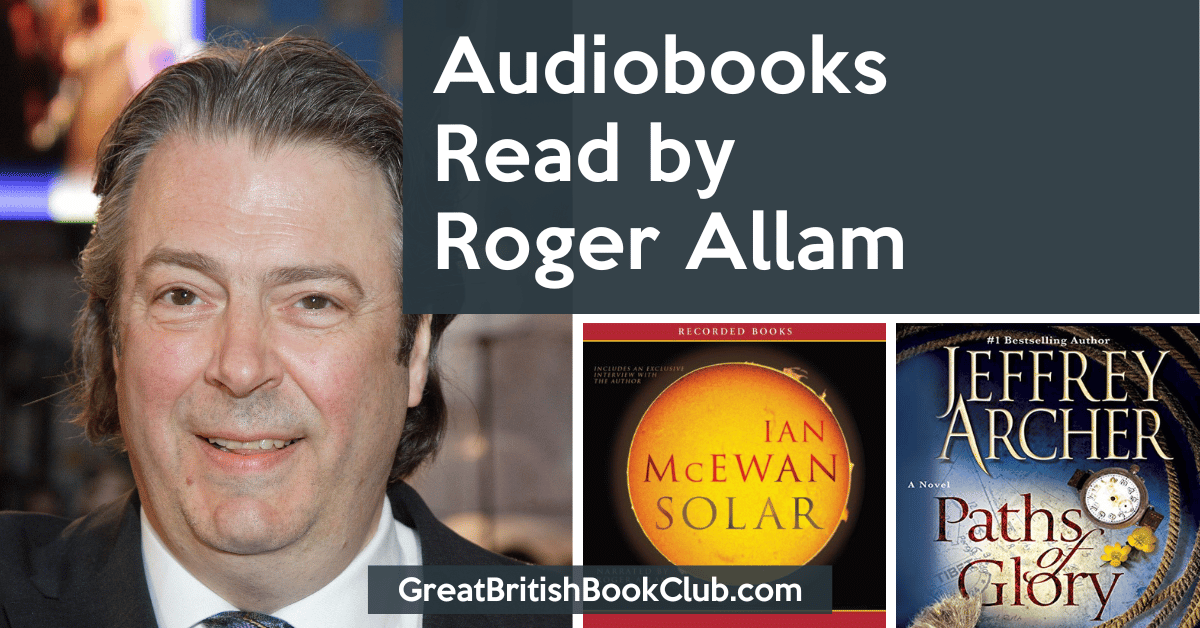 In some cases, we earn commissions from affiliate links in our posts.
There's just something about certain voices. Some feel instantly warm and friendly, some are cold and harsh, and others – like actor Roger Allam's – always seem to lend a certain gravitas to the material being read aloud.
Many will know Allam as Fred Thursday in the period mystery Endeavour, but his long and varied career includes shows like Murder in Provence, The Missing, and Ashes to Ashes. He's also done the narration for numerous non-fiction shows, including the reality series The Auction House.
Not surprisingly, Allam has also done some fine work in the audiobook space, along with some excellent radio productions. Below, we take a look at some of his best audio work.
13 ENGAGING AUDIOBOOKS NARRATED BY ROGER ALLAM
Solar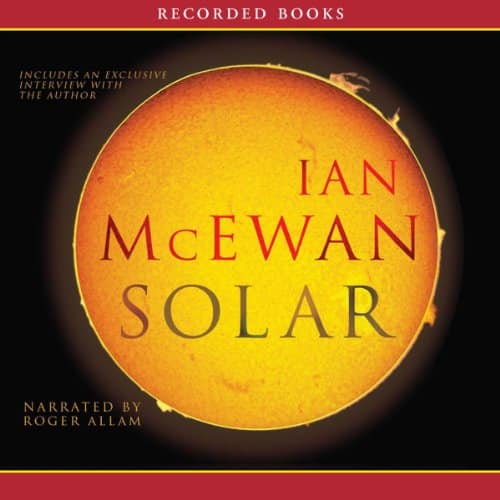 Author: Ian McEwan
This meandering work of literary fiction tells the story of Novel Prize-winning physicist Michael Beard, a man fast approaching 60 with his life in tatters. His career is slowing and his fifth marriage seems to be ending, but he suddenly finds a way to potentially revive his career and save the world from global warming.
Get it: Audiobook
Paths of Glory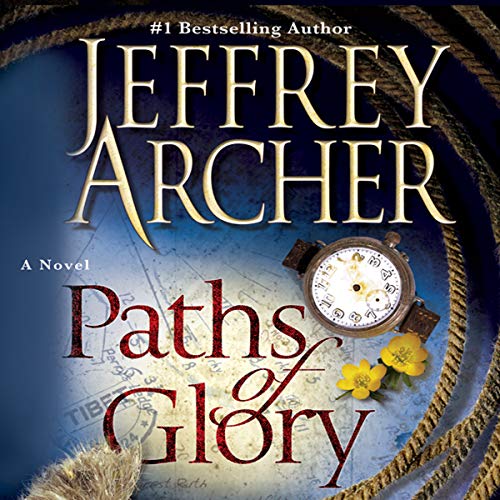 Author: Jeffrey Archer
This novel offers a fictionalised look at the life of English climber George Mallory. A Cambridge graduate and member of the famed Bloomsbury Group, he's often remembered for telling a reporter he wanted to climb Everest, "Because it's there."
Unfortunately, Mallory disappeared in 1924, last seen roughly 800 vertical feet from the summit of the mountain. It's unknown whether he ever reached the top, but the book explores the fascinating life of this restless man.
Get it: Audiobook
A Prisoner of Birth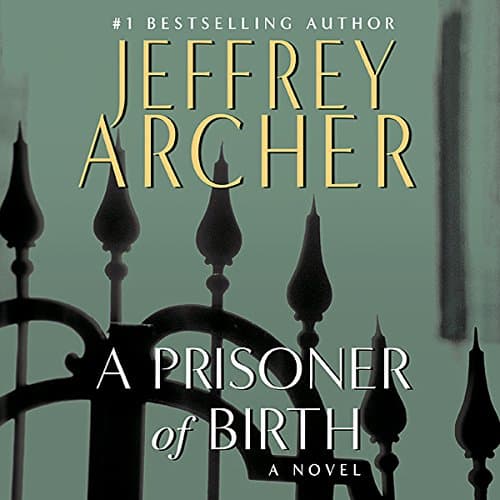 Author: Jeffrey Archer
Danny Cartwright and Spencer Craig are two men with very different lives. When Danny took his girlfriend to the West End to celebrate their engagement, however, the two men's paths cross, changing one's life forever.
Spencer Craig is on a successful path, tipped to be the youngest QC of his generation. A few hours after they meet, Danny is arrested to murder and sentenced to 22 years – all thanks to Spencer's testimony.
Get it: Audiobook
Only Time Will Tell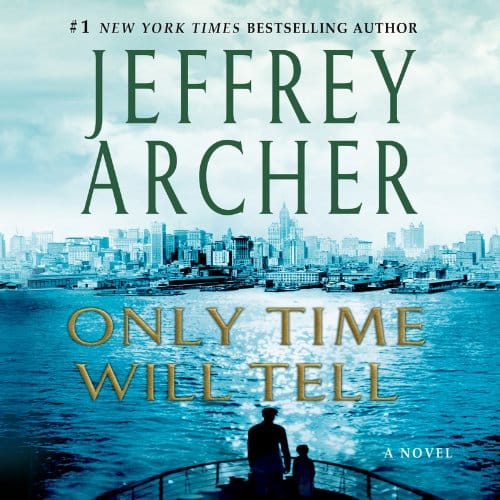 Author: Jeffrey Archer
Brought up in the 1920s under the impression that his father was killed in the war, Harry Clifton doesn't learn the truth until he's entering into adulthood. Unfortunately, the truth raises more questions than it answers, leading Harry into a journey of self discovery that takes him from the docks of England to the bustling streets of 1940s New York.
Roger Allam and Emilia Fox narrate this, the first book in the Clifton Chronicles series. In later books, the narration changes.
Get it: Audiobook
Typhoon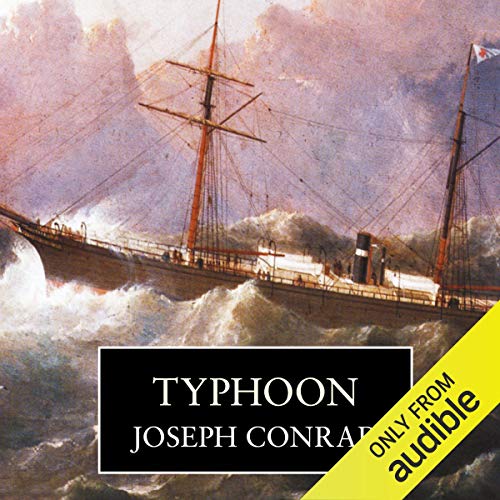 Author: Joseph Conrad
Typhoon is Conrad's classic story of an ordinary captain and steamship crew thrust into a hurricane. It's a tale of human survival in the toughest of circumstances, and Roger Allam's narration brings it to life in a way the text alone cannot.
Get it: Audiobook
The Chosen Ones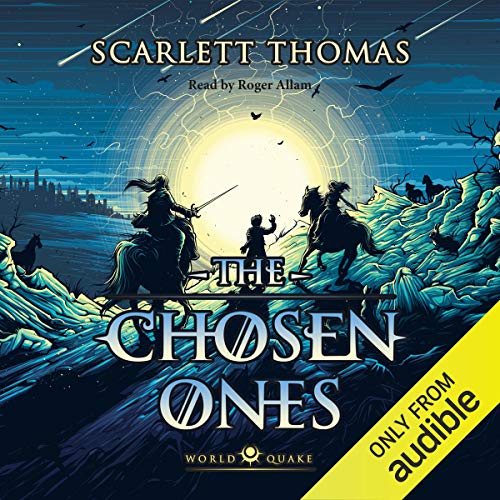 Author: Scarlett Thomas
This young adult novel is the second in the Worldquake series, and it picks up after Effie Truelove has learned to travel through magical books to reach a place called the Otherworld. Her classmate Maximilian, on the other hand, is more interested in a dark place called the Underworld. When both of them disappear, their friends will have to find a way to save them.
Get it: Audiobook
Gender Swapped Fairy Tales
Author: Karrie Fransman and Jonathan Plackett
It may not seem like a big change, but flipping the genders in fairy tales brings about an enormous difference in how we perceive them. Together, Roger Allam and Adjoa Andoh provide narration for this interesting collection of not-quite-traditional tales.
Get it: Audiobook
A Selection of Radio Plays Featuring Roger Allam
Though this list is not exhaustive, it includes some of Roger Allam's best radio work – and works where he features most prominently. If you enjoy British TV, you'll almost definitely love some of these radio productions. Many British radio shows ultimately go onto become TV productions or films (like Miranda and Annika).
Cabin Pressure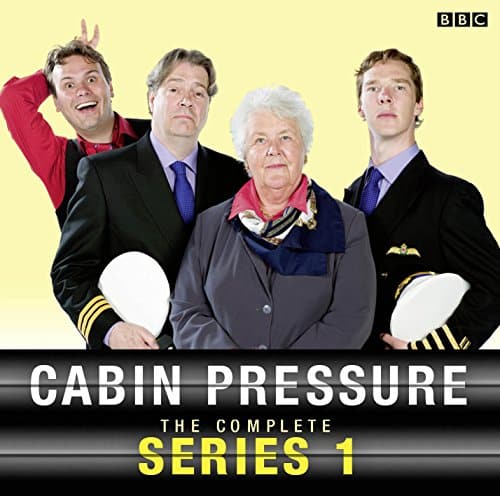 Author: John Finnermore
John Finnemore, Roger Allam, Stephanie Cole, and Benedict Cumberbatch star in this BBC radio sitcom about the eccentric crew of a charter airplane owned by the fictional "MJN Air". The smallest airline in the world, it owns just one 16-seat plane.
Together, they take on a variety of unusual flights, playing games to pass the time (like "People Who Aren't Even But Have Evil Sounding Names"), and joining forces against shared enemies and problems.
Get it: Series 1 | Series 2 | Series 3
Les Miserables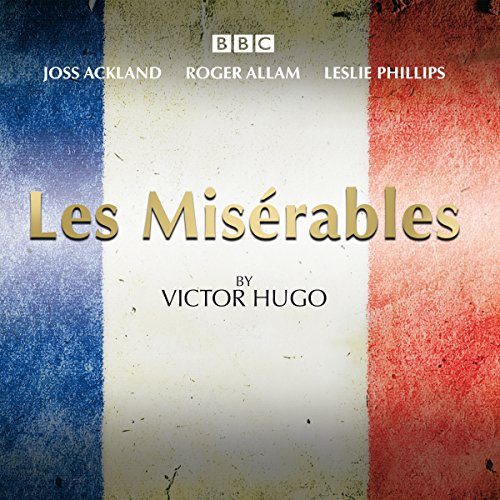 Author: Victor Hugo
Roger Allam, Joss Ackland, and Leslie Phillips star in this full-cast dramatisation of Victor Hugo's classic tale of poverty and revolution.
Get it: Audiobook
A Christmas Carol
Author: Charles Dickens
Roger Allam plays Jacob Marley in this all-star radio dramatisation of Dickens's ghostly classic.
Other cast members include Sir Derek Jacobi as Dickens, Kenneth Cranham as Ebenezer Scrooge, Brendan Coyle as The Ghost Of Christmas Past, Miriam Margolyes as The Ghost Of Christmas Present, Tim Mcinnerny as The Ghost Of Christmas Yet To Come, Jamie Glover as Bob Cratchit, Emily Bruni as Mrs. Cratchit, Jenna Coleman as Belle, Joshua James as Young Scrooge And Hugh Skinner as Fred.
Get it: Audiobook
Conversations from a Long Marriage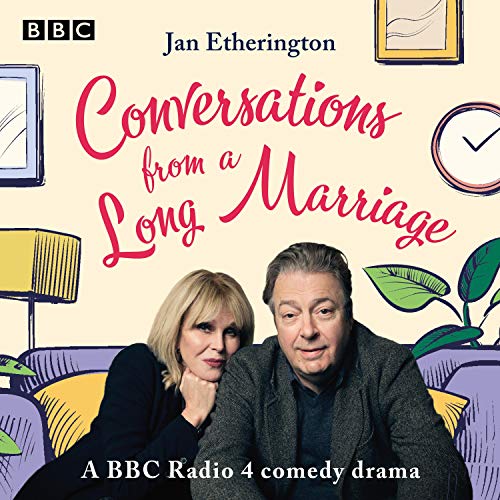 Author: Jan Etherington
This radio dramedy follows a long-married couple who are still very much in love. Having met during the Summer of Love, they're still free spirits drawn together by a love of music and each other.
Based on the real-life marriage of writer and journalist Jan Etherington, the production stars Joanna Lumley and Roger Allam.
Get it: Series 1 | Series 2 | Series 3
How Does That Make You Feel?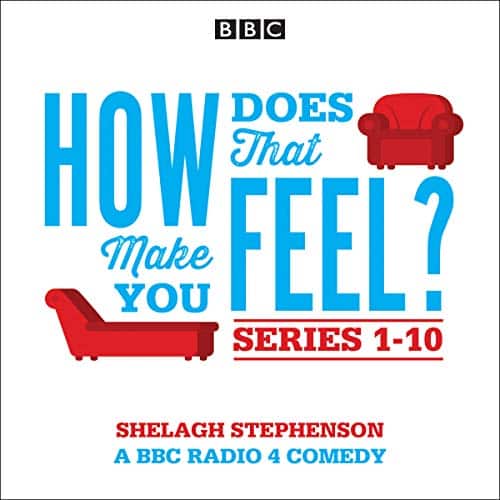 Author: Shelagh Stephenson
Psychotherapist Martha is being slowly driven crazy by her clients. Whether it's a dissatisfied MP who blames his fat son for his failings, or a former morning show host dating a woman 30 years his junior, nobody is happy and it's driving her a bit mad.
These amusing 15-minute vignettes are narrated by a cast that includes Roger Allam, Marcella Riordan, Frances Tomelty, Tim McInnerny, Cathy Belton and Rebecca Saire.
Get it: Audiobook
Hopes & Desires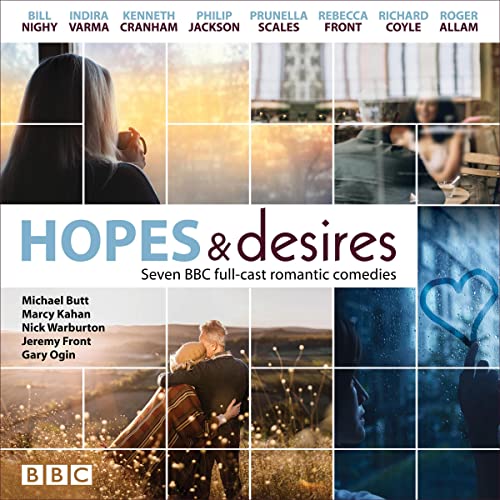 Author: Michael Butt, Marcy Kahan, Nick Warburton, Jeremy Front, & Gary Ogin
This collection of BBC romantic comedies features a number of well-known British actors including Roger Allam, Bill Nighy, Prunella Scales, Kenneth Cranham, Philip Jackson, Richard Coyle, and Mark Benton.
Roger Allam features in Jeremy Front's Anniversary Waltz. The play sees deli owners Max and Shirley spending their days sniping at one another until an epiphany convinces them things have to change. Prunella Scales and Rebecca Front perform alongside Allam.
Get it: Audiobook