16 Delightful Cozy Mystery Novels Set in Scotland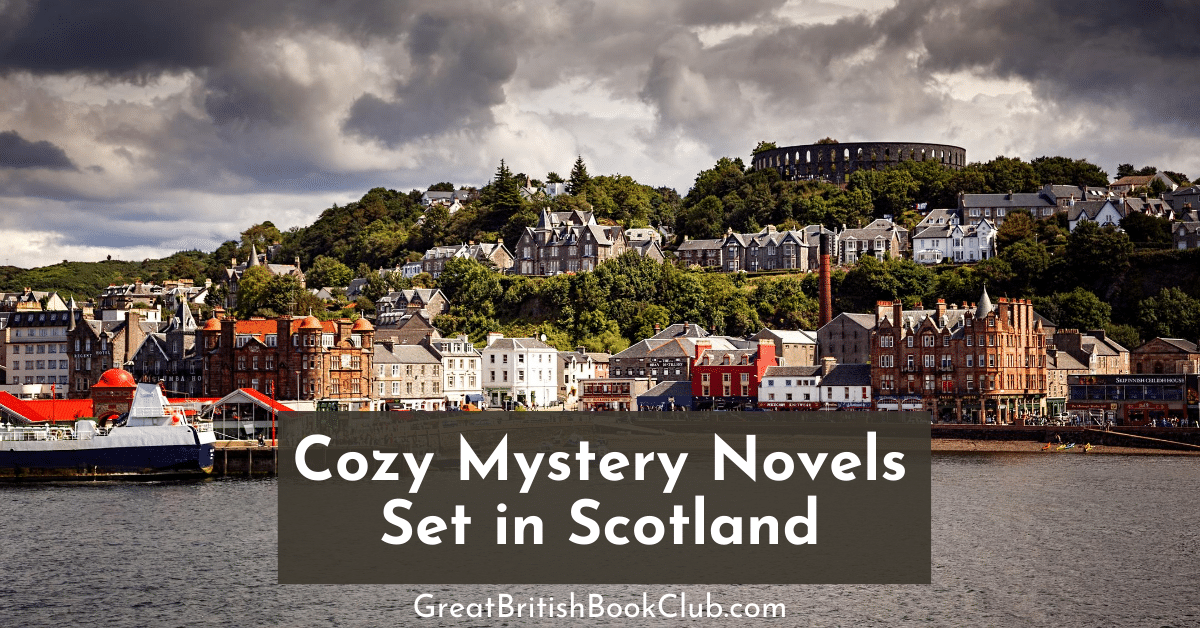 If you love Scotland and you love mystery novels, but you DON'T always love reading the gruesome details of how a victim was killed, this is the perfect reading list for you. In this post, we're taking a look at Scottish cozy mysteries. These books are set anywhere from the Scottish borders all the way up to the Highlands and islands, but they all have one thing in common – they're cozy mysteries.
For those not familiar with the genre, there are a few things that make a mystery cozy (or cosy, though we've opted for the American spelling because more people search it that way).
Amateur Sleuth – Most cozy mysteries feature an amateur sleuth, though there ARE some mysteries that definitely feel cozy while featuring private detectives and even police. In the television world, Midsomer Murders is a great example of one that feels cozy but has a proper police detective leading investigations.
Small town or village setting – Cozies are not usually set in cities – but if they are, they're typically set in a small, close-knit community within a city. Relationships are key, so you need that cohesive social group.
Minimal sex, cursing, and "on-screen" violence – Cozy mysteries are "gentle" murder. Terrible things happen, but that's not where the focus goes. These books are about the puzzle of the mystery and the relationships of the characters (not necessarily romantic). They're meant to feel like a nice warm cup of tea on a cool day.
Careers often factor in – You often see cozy mysteries set in bookshops, bakeries, and other community-facing businesses because it keeps them connected to the people around them. The most common careers are the ones we've all dreamt about starting at one time or another – things like cafes and bookshops. It's not an absolute requirement, though. Clubs (book clubs, philosophy clubs, knitting circles, etc) are also common.
Delightful Scottish Cozy Mysteries
Now that you're well-versed in what the genre entails, let's move onto the list. Below, we've gathered up some of the best Scottish Cozy Mystery novels for your reading pleasure.
Please note: Our Amazon links below usually go to the ebook version by default – but in nearly all cases, you can also select other formats from the product page.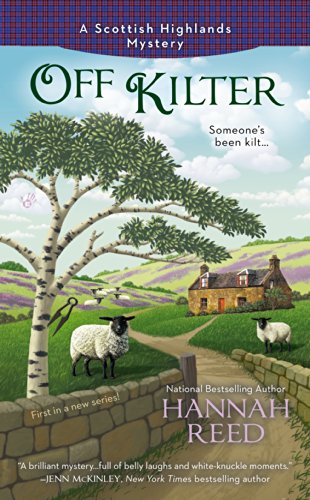 Scottish Highlands Mysteries
Author: Hannah Reed
After the death of her mother and the breakdown of her marriage, Eden Elliott wants a new beginning. She heads to the Scottish Highlands to do some book research, but she ends up getting involved in a murder investigation.
To date, there are four mysteries in the series, each one in the fictional Scottish village of Glenkillen.
Start with: Off Kilter – Amazon | Bookshop.org (support independent bookstores)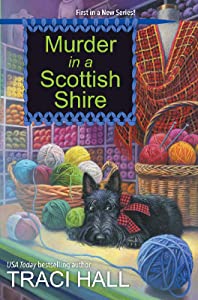 Scottish Shire Mysteries
Author: Traci Hall
Single mum Paislee owns a sweater shop in the coastal Scottish town of Nairn, where she lives with her son Brody and Scottish terrier Wallace. It may not be an extravagant life, but she's happy – until it all starts to fall apart. Now, she's been served with an eviction notice, a detective has brought her homeless grandfather to her doorstep, and her new hire turns up dead.
Published in June 2020, this is the first book in the series.
Start with: Murder in a Scottish Shire – Amazon | Bookshop.org (support independent bookstores)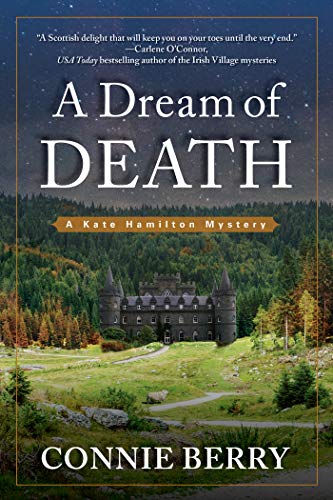 Kate Hamilton Mysteries
Author: Connie Berry
Kate Hamilton Mysteries feature an American antique dealer travelling through Great Britain and occasionally, happening upon a murder. In the first novel, A Dream of Death, she's on Scotland's Isle of Glenroth, where everyone has gathered for an end-of-season event. Unfortunately, she's hardly unpacked before a body is found.
The second novel takes place in an English village, and with just two books in the series so far, it's hard to know where else she'll head – but at the very least, it begins in Scotland.
Start with: A Dream of Death – Amazon | Bookshop.org (support independent bookstores)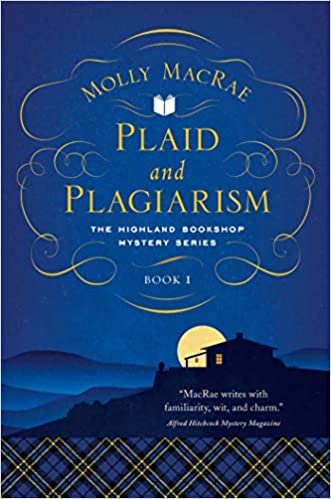 Highland Bookshop Mysteries
Author: Molly MacRae
This Scottish cozy mystery introduces us to four women who've recently taken possession of the Yon Bonnie Bookshop. Though excited, the transition hasn't gone as smoothly as they might have liked. After one of the women, Janet, has her home vandalised, they go looking for clues – and find a body instead.
To date, there are four entries in the series, with the most recent available for pre-order with a December delivery date.
Start with: Plaid and Plagiariam – Amazon | Bookshop.org (support independent bookstores)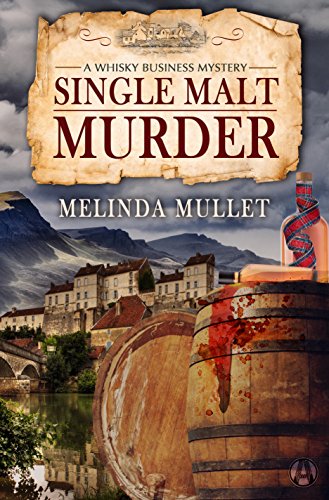 Whisky Business Mysteries
Author: Melinda Mullet
When journalist Abigail Logan inherits a Highland whisky distillery, she decides to give it a go. Unfortunately, someone doesn't want her there, and she soon begins receiving anonymous threats. Never one to back down, she carries on learning her new trade – until one of her employees is found floating in a vat of whisky.
Now, she'll have to use investigative journalism skills to track down the killer before he or she strikes again.
So far, there are four books in this series.
Start with: Single Malt Murder – Amazon | Bookshop.org (support independent bookstores)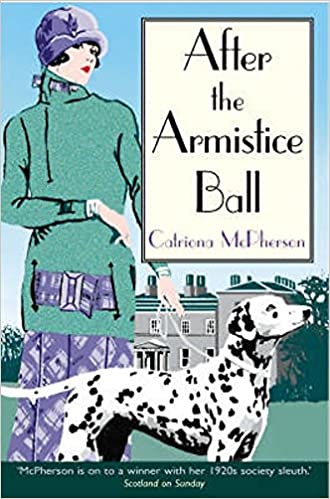 Dandy Gilver Mysteries
Author: Hannah Reed
In the early 1920s, a well-off woman is bored to tears until a friend asks her to help recover diamonds stolen after an elaborate ball. Unfortunately, the search soon turns tragic after a fire kills the daughter of the diamond owners.
The mystery is set in the village of Galloway, and those who enjoy the first entry in the series will be pleased to know there are 13 books in the series. Though it's more "traditional country house murder" than cozy, it's still very much on the gentler side of things.
Start with: A Step So Grave – Amazon | Bookshop.org (support independent bookstores)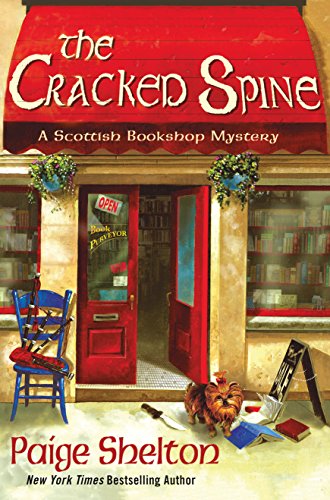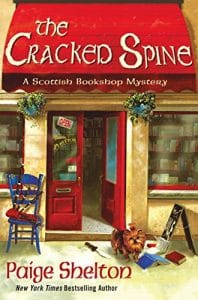 Scottish Bookshop Mysteries
Author: Paige Shelton
The Cracked Spine is the first in a series of 5 books in the Scottish Bookshop Mystery series. Main character Delaney Nichols is an American who leaves the US for an adventure in Edinburgh, running a Scottish bookshop called The Cracked Spine. Before she can settle into a new life with her dog and eccentric new friends, a precious artifact goes missing, and there's a murder.
This one's very much a cosy mystery, so if you prefer to avoid the dark and gritty stories, this is a great Scottish-based mystery series to check out.
Start With: The Cracked Spine –  Amazon | Bookshop.org (support independent bookstores)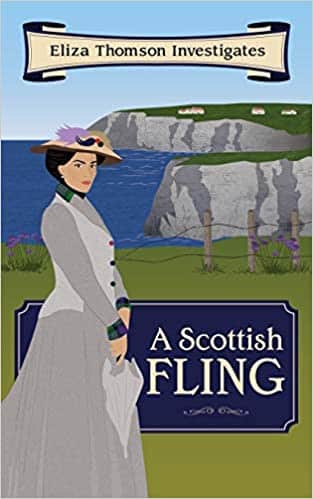 A Scottish Fling
Author: VL McBeath
Near the end of summer in 1902, Eliza takes a family trip to visit her Scottish in-laws. On her second evening in the village, she and a friend spot a strange shape on the beach, and it's later confirmed to have been the body of an ex-resident. Now, Eliza struggles to put together the pieces of the woman's mysterious death.
Though part of the Eliza Thomson Investigates series, not all the novels are set in Scotland.
Get It:  Amazon | Bookshop.org (support independent bookstores)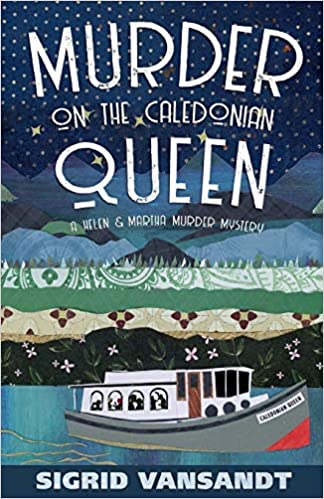 Murder on the Caledonian Queen
Author: Sigrid Vansandt
When a much-hated man is killed aboard a Caledonian canal cruise, everyone's a suspect – especially Helen, whose clothes steamer was used to whack him on the head. Can she and Martha solve the murder before she's hauled off to jail? Of course they can! That's what happens in these books, but it's always an entertaining process.
This is the fifth book in the Helen and Martha Murder Mysteries series, and they're not typically set in Scotland.
Get it: Amazon | Bookshop.org (support independent bookstores)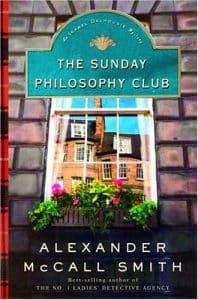 Isabel Dalhousie Mysteries
Author: Alexander McCall Smith
Isabel Dalhousie is one part philosopher, one part amateur detective. Each week, she hosts The Sunday Philosophy Club meets at her home in Edinburgh, but things change when an "accidental death" doesn't seem at all accidental to her.
Alexander McCall Smith can be a polarising author. Not everyone appreciates his style, full of observations and musings about life and human character – but those who enjoy him are luck, as he's wonderfully prolific.
Start with: The Sunday Philosophy Club – Amazon US | Bookshop.org (support independent bookstores)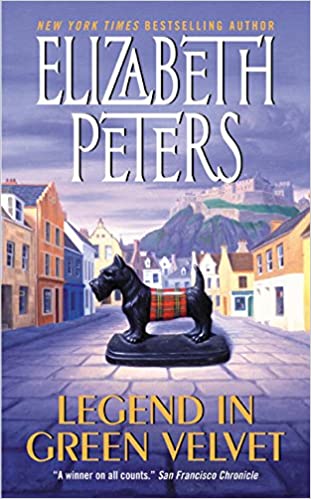 Legend in Green Velvet
Author: Elizabeth Peters
Susan has always been passionate about Scotland, so she jumps at the opportunity to join a Highland dig. While there, a mysterious stranger slips her a cryptic message, only to later turn up dead. Now, she's simultaneously trying to solve a murder and trying to stay alive – all in the company of a handsome Scottish laird.
Get it: Amazon | Bookshop.org (support independent bookstores)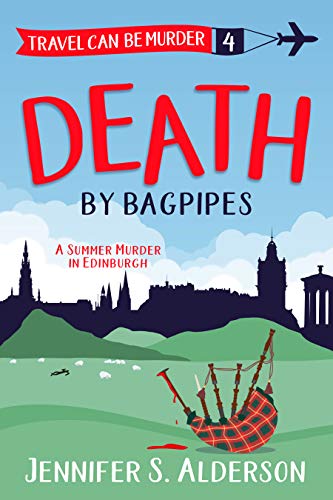 Death by Bagpipes
Author: Jennifer Alderson
When a trip to Scotland turns deadly, travel guide Lana Hansen will have to figure out who killed her guest. It's all complicated by the fact that she's unexpectedly bumped into her ex-husband along the Royal Mile in Edinburgh – and he threatened one of her group members.
This book is part of a series that changes location with each book, so this the only one of the series set in Scotland.
Get it:  Amazon | Bookshop.org (support independent bookstores)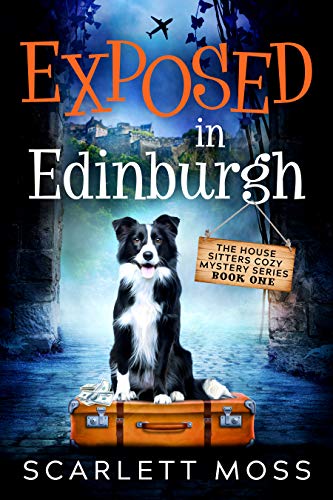 Exposed in Edinburgh
Author: Scarlett Moss
When Alen and Joan trade their law enforcement careers for house and pet sitting, they don't expect it to lead them right back into murder and mystery. All the same, that's exactly what happens when they're pet sitting in Edinburgh.
This is the first book in the series, and the next book heads to London – so if you're an Anglophile, you may wish to check out that one, too.
Start with: Amazon | Bookshop.org (support independent bookstores)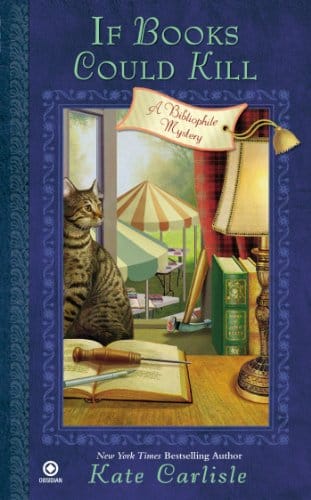 If Books Could Kill
Author: Kate Carlisle
When book restoration expert Brooklyn Wainwright attends the Edinburgh Book Festival, her fun work trip is ruined by a visit from her ex. He gives her some disturbing news about a manuscript in his possession, and she heads out for a walk to clear her head.
On her walk, she encounters a body – that of her ex. Not surprisingly, she's suspect number one.
Start with: Amazon | Bookshop.org (support independent bookstores)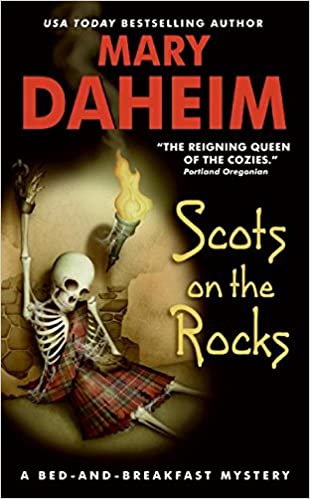 Scots on the Rocks
Author: Mary Daheim
This entry in the Bed-and-Breakfast Mysteries series sees innkeeper Judith McMonigle Flynn heading off for a holiday in Scotland. She'll soon find herself and her cousin stuck in an ancient castle looking out over the North Sea while their husbands are off with the local police – and it all gets worse when an explosion rocks the castle. Before too long, there's a dead body, a murder investigation, and nobody can find their husbands.
Get it: Amazon | Bookshop.org (support independent bookstores)
Hamish Macbeth Series
Author: M.C Beaton
This series definitely feels like a cozy mystery, but it does violate one major rule of the genre – the detective isn't am amateur sleuth. Hamish Macbeth is an unambitious police constable who spends more time chatting than policing – but he IS technically a cop.
That said, it has everything else you might want – a gorgeous Scottish village, quirky locals, and stories that are never too threatening or obscene. This one has also been made into a British TV series, which you can check out HERE. It's a bit dated, but the stores are fun and the scenery is some of the best you'll find in any series.
Start with: Death of a Gossip – Amazon | Bookshop.org (support independent bookstores)
Save it to Pinterest!