All of AA Dhand's DI Harry Virdee Books in Order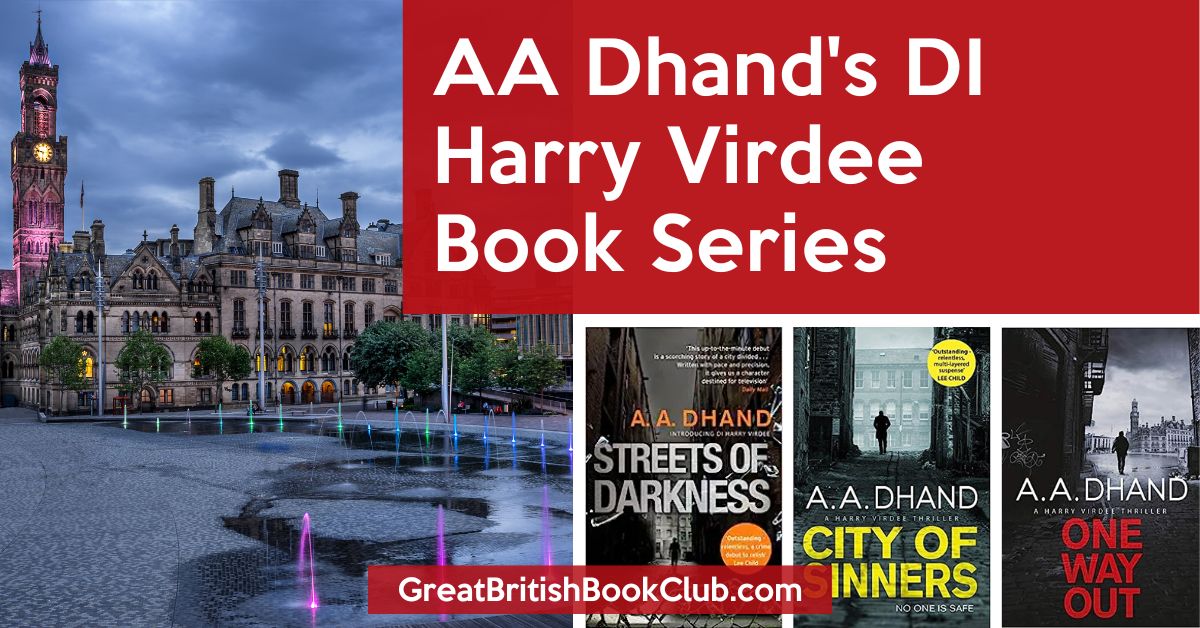 In some cases, we earn commissions from affiliate links in our posts.
There are certain types of detectives we see all the time in British crime fiction – the gruff middle-aged alcoholic, the curious little old lady, the vicar who notices everything, the eager female rookie detective who needs to prove herself, and so on. What we don't see a lot of, however, is the Asian community.
DI Harry Virdee is an exception. As a Sikh investigator in the diverse and often divided city of Bradford, he approaches cases with a different perspective from the usual working or middle-class white detectives many of us are accustomed to.
Fresh, gritty, and competently constructed, this series is great for anyone looking for something a little different. Praised by critics and readers alike, it also grabbed the attention of TV producers – and will soon find its way to our screens.
All of AA Dhand's DI Harry Virdee Books in Order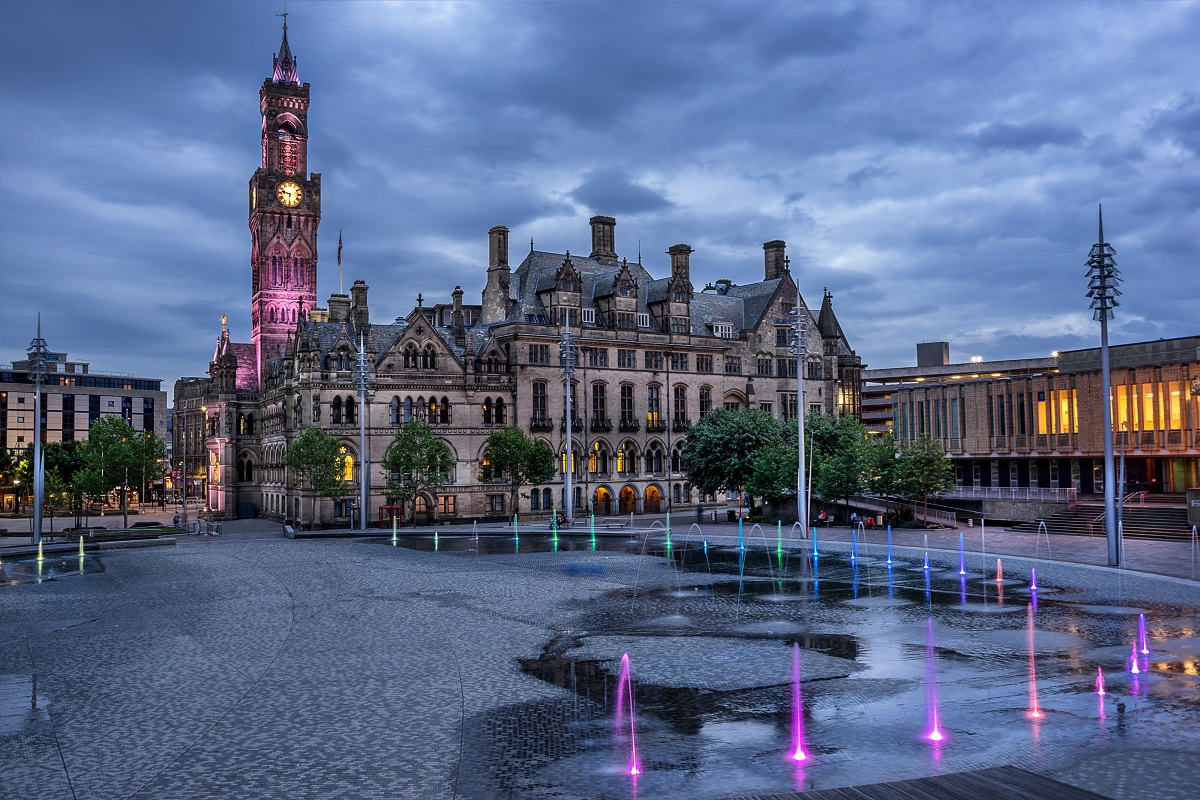 Unfortunately, this series has been very poorly distributed within the US, meaning there are no Kindle or Audible versions available for purchase. Still, it's well worth checking with your library or picking up a paper copy – especially if you want to read up before it becomes a TV series.
DI Harry Virdee, Book 1 | Streets of Darkness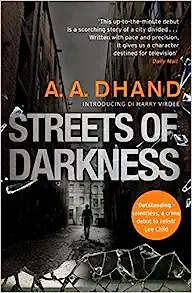 It's an overcast, foreboding kind of day in Bradford, and the temporarily suspended DI Harry Virdee should be home with his pregnant wife. Unfortunately, despite his suspension, the biggest case of the year lands on what would have been his desk. He can't resist the pull.
To restore his reputation, Harry conducts a shadow investigation to track prime suspect and ex-convict Lucas Dwight. As the murder threatens to incite riots in the unstable city, Harry's preconceptions vanish as he discovers what it's like on the other side of the law…
Get it: Kindle | Audiobook | Paperback | Hardcover | Bookshop.org (supports independent bookshops)
DI Harry Virdee, Book 2 | Girl Zero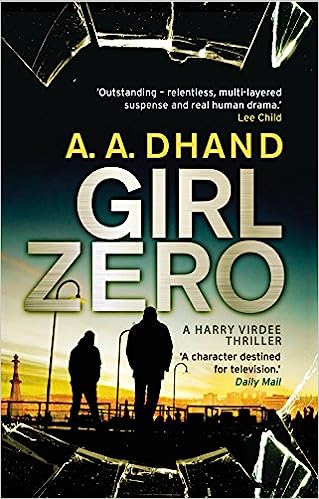 During a normal call on the outskirts of the city, Detective Inspector Harry Virdee finds himself standing over the dead body of his murdered niece. Understandably, he's barred from working the case – but who could walk away from that?
Of course, before he can begin investigating, he'll have to tell her father – his brother – the bad news. Impulsive and well-connected, brother Ron won't handle the news well. Harry will find himself stretched thin as he attempts to locate a murderer while also preventing the creation of a new one.
Get it: Kindle | Audiobook | Paperback | Hardcover | Bookshop.org (supports independent bookshops)
DI Harry Virdee, Book 3 | City of sinners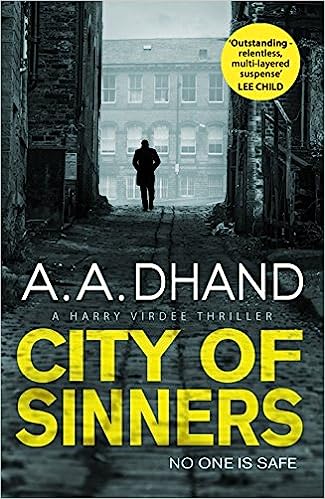 On a cold and quiet Yorkshire morning, police rush to the centre of town to examine a body that's been carefully positioned to send a message. What's the message, though? And who was it meant for?
DCI Harry Virdee is tasked with finding out, but what he doesn't know is that the killer will be right there beside him, watching as he investigates. This one will be personal.
Get it: Kindle | Audiobook | Paperback | Hardcover | Bookshop.org (supports independent bookshops)
DI Harry Virdee, Book 4 | One Way Out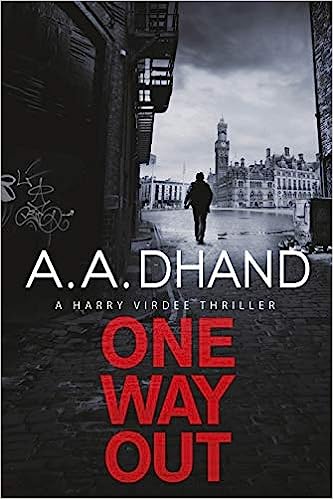 When the bomb alert sounds, DCI Harry Virdee has just enough time to get his son and mother to safety before it goes off – but the worst is yet to come.
The first bomb was just a stunt. A second device has been hidden under one of the city's mosques. In exchange for the safe release of those at Friday prayers, a terrorist group wants the leaders of a radical Islamist group to be handed over to them.
Clearly, it's not wise to negotiate with terrorists, but there's a small problem with Virdee's objectivity about the matter. His wife is in one of the mosques. With only one clear way to save the mother of his child and love of his life, he'll have to find the radical leaders and Cut his own deal.
Get it: Kindle | Audiobook | Paperback | Hardcover | Bookshop.org (supports independent bookshops)
Where are the DI Harry VirDEE Books Set?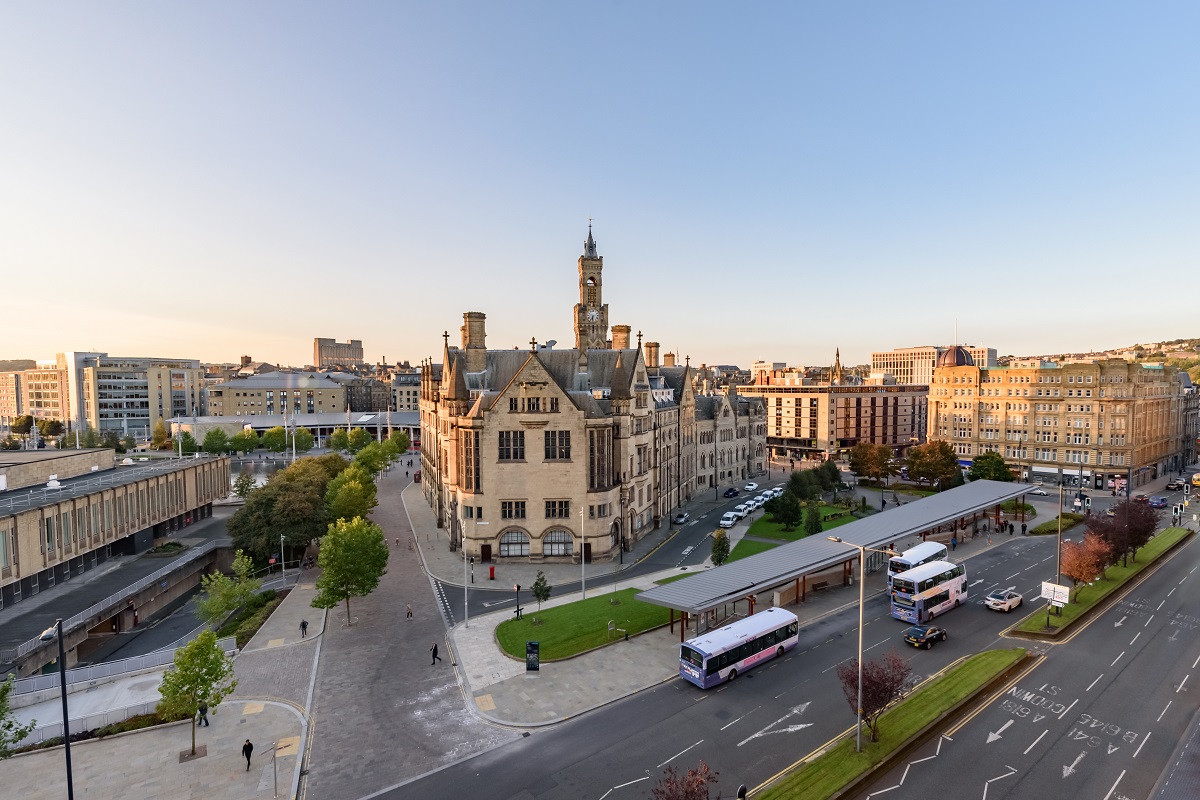 The DI Harry Virdee books are set in Bradford, a city in West Yorkshire. Once a boomtown of the Industrial Revolution, the city and surrounding area have seen hard times as production has shifted overseas and mining operations have closed up. Poverty, crime, unemployment, and social unrest are higher than in many parts of the UK.
That's not to say the city is a bad place, though. The city is home to some world-class museums and cultural institutions, it's well-connected by rail, and it's been crowned the "Curry Capital of Britain". The old Wool Exchange Building now houses a Waterstones, allowing new generations to enjoy the building's grand Gothic Revival architecture while shopping or grabbing a bite at the cafe.
If you've watched DCI Banks, you're seen a bit of Bradford – and if you watched Happy Valley, that's about 10-15 miles away. To explore a little more of the city, you can use the window below to click around the sites.
DI Harry VIRDEE TV Adaptation
At the moment, BBC1 is working on bringing detective Harry Virdee to our TV screens. Though few details have been released so far, we know the first series will consist of 6 hour-long episodes, and production begins in Yorkshire in November 2023.
When we know more, we'll update.
Will There Be More DI Harry Virdee Books?
For now, we can't be sure. Book 4, One Way Out, was published back in 2019, and we haven't seen any new books added since then. Prior to that, they were coming out annually. That's not a great sign.
However, two things are working in favor of the world seeing more Harry Virdee novels. First, AA Dhand is in his mid 40s, and that's relatively young as crime writers go. It's extremely common to see crime writers begin in mid-life and drop in and out of different series as they age and mature as writers.
The creation of a Virdee TV series could also spur the creation of more books. When a series finds its way to TV, more people get interested, sales go up, and a series that might not have sold as well as hoped can be revived.
Either way, we'll continue to keep an eye out and update this post as needed!
Save it to Pinterest!