All of MC Beaton's Hamish Macbeth Books in Order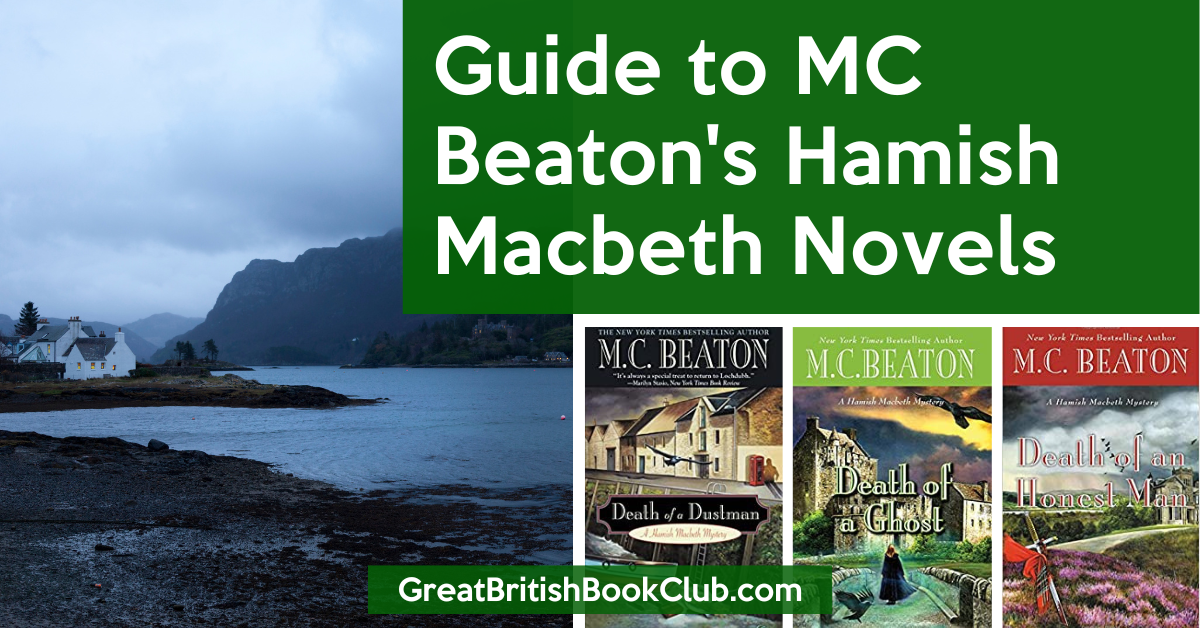 In some cases, we earn commissions from affiliate links in our posts.
MC Beaton's Hamish Macbeth books are set in the Scottish village of Lochdubh, following the crime-solving adventures of local police constable Hamish Macbeth. Hamish is not especially ambitious, and he's often underestimated by friends and murderers alike.
Hamish's tactics are often unorthodox, but effective. Though he may sometimes seem like a man without a care in the world, he cares deeply about his community – no matter how weird its inhabitants might be.
All of MC Beaton's Hamish Macbeth Books in Order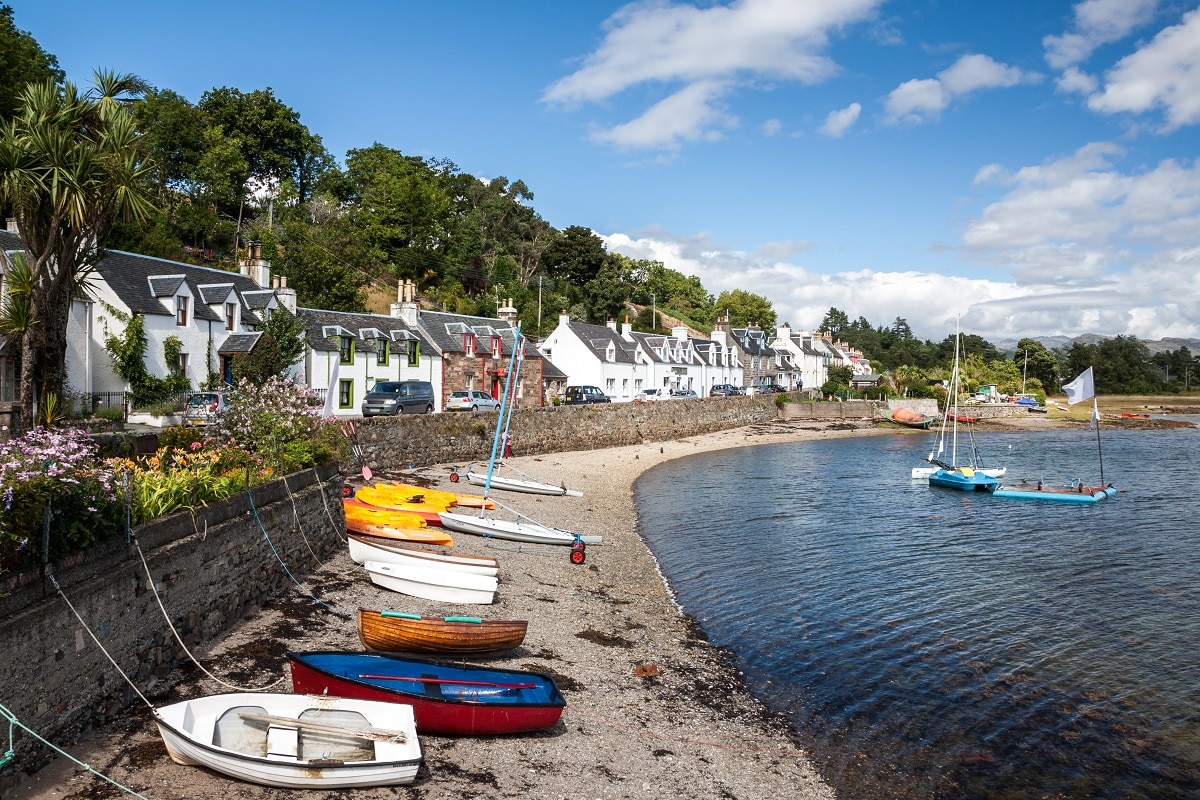 Though the village of Lochdubh is fictional, the real-life village of Plockton stood in for it in the TV adaptation. We can't be sure if it's exactly what MC Beaton had in mind as she was writing the series, but it's certainly one of the loveliest villages you'll find anywhere.
Hamish Macbeth TV adaptation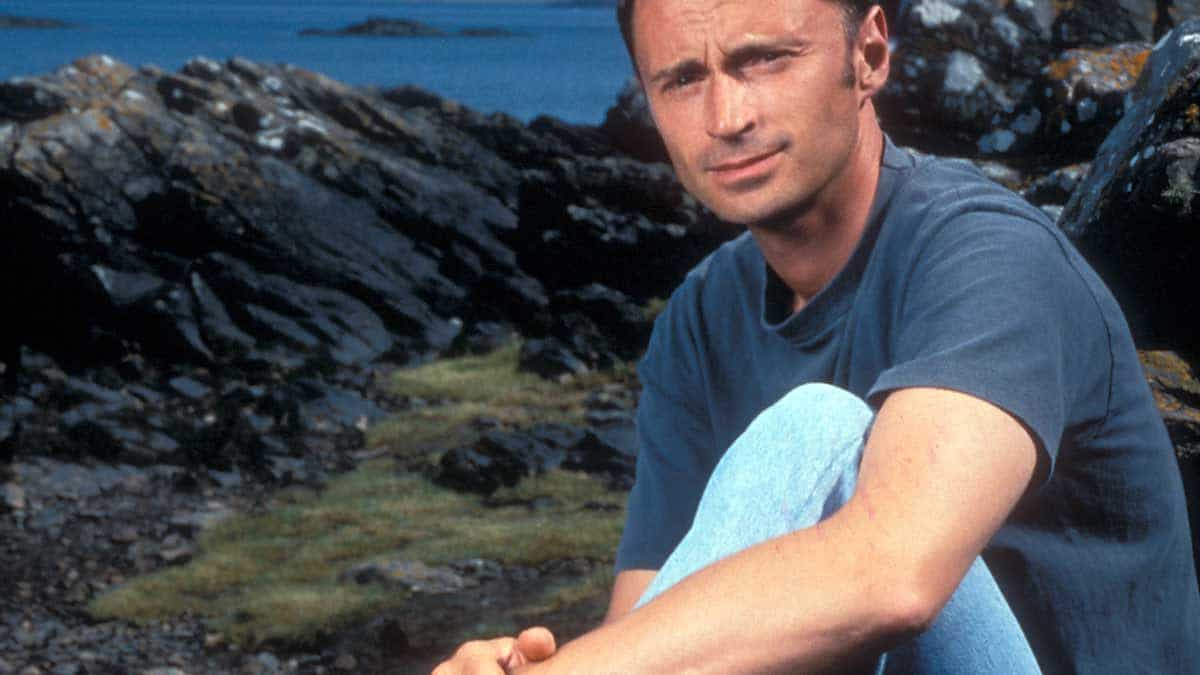 Between 1995 and 1997, BBC Scotland aired a TV adaptation of the Hamish Macbeth book series. Robert Carlyle starred as Hamish Macbeth, a decision Beaton famously disagreed with.
Carlyle insisted that if Hamish wasn't allowed to smoke pot, he would leave the series – and though Beaton thought him a fine actor, she didn't approve of how her work was interpreted and portrayed on screen (though she quite liked Ashley Jensen's TV portrayal of her other famous detective, Agatha Raisin).
Of the Hamish Macbeth adaptation, she said:
Robert Carlyle is a very fine actor but I got fed up with the whole lot of them. He insisted that Hamish Macbeth smoked pot and said if he wasn't allowed to smoke pot he'd leave the series. It wasn't the way I saw it.

They didn't know whether to make it a Whisky Galore or a soap. And they refused to show my books at any press conference. I was very hurt by the whole thing – and I'm bitter because I'm a very resentful person.
We can't even imagine how tough it must be to allow a team of TV folks to do as they wish with your creation. The Hamish Macbeth TV adaptation might not be what Beaton had in mind, but if you can separate the two, it still makes for an enjoyable series with incredible scenery.
At time of writing, you can watch Hamish Macbeth on Acorn TV, Pluto, Freevee, Roku Channel, and Tubi. Opt for Acorn TV if you prefer a version without adverts.
Will There Be More Hamish Macbeth Books?
Sadly, MC Beaton (aka Marion Chesney) died in December 2019. The good news is that she was a kind, thoughtful woman who honoured her fans and characters by passing the torch before her death.
Working with friend and collaborator Rod Green (credited as RW Green), she added Hot to Trot to the Agatha Raisin book series (published posthumously). They worked together to carry out her ideas and maintain a similar voice – and she gave him her blessing to continue both the Agatha Raisin series and the Hamish Macbeth series after her passing.
No one knows how many books Mr. Green will contribute, but we're thrilled to know we don't have to say goodbye to the characters just yet.