Irish & British Novels for Fans of the Period Mystery Dead Still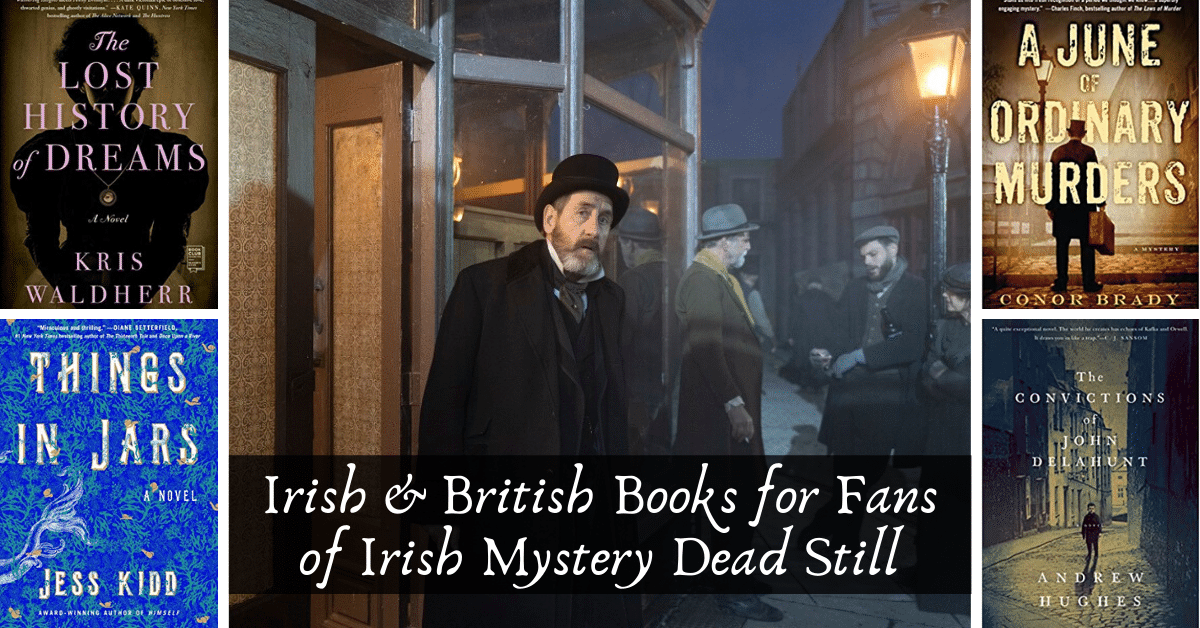 In some cases, we earn commissions from affiliate links in our posts.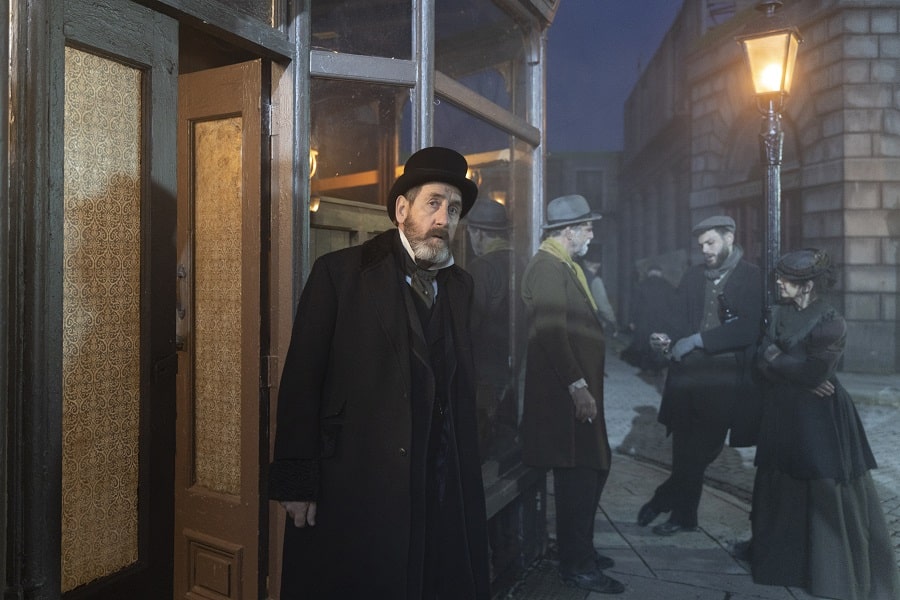 If you follow the world of British TV, you've probably heard of the new Irish period mystery Dead Still – and if not, we definitely recommend you check it out HERE on Acorn TV. The series follows Brock Blennerhasset, a man who earns his living taking photographs of the dead. It's set in Victorian Dublin, a time when a simple walk through the city could find a person in all manner of trouble. Working alongside Blennerhasset are his new apprentice Molloy and his niece, aspiring actress Nancy.
It's a series that manages to be dark and creepy, but also very amusing. In terms of categories, I'd describe it as an "edgy cozy mystery". Every episode involves some kind of minor mystery (not always a murder), and there's a larger mystery at the heart of the series. You've got amateurs investigating mysteries, minimal graphic violence, and a story that revolves around a workplace and community, but there is a bit of blood here and there, and the language/scenarios might be a bit coarse for some.
If you haven't already read it, our 2019 British TV Year in Review magazine included a two-page interview with writer John Morton.  You can grab a copy HERE if you're interested (while supplies last).
If you've enjoyed that world and you'd like some reading suggestions with a similar feel, we've got a number of suggestions to help you get started on your search.
Irish & British Novels for Fans of the Period Mystery Dead Still
While there's nothing else quite like Dead Still, you'll be pleased to know that there ARE mysteries set in Victorian Dublin and Victorian Ireland, and there ARE novels that involve the world of post-mortem photography in some way. We've divided them up by category to make it easy to find what seems most appealing to you.
Novels Featuring Post-Mortem & Victorian Photography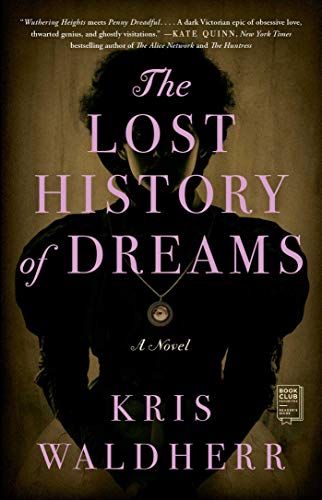 The Lost History of Dreams
Author: Kris Waldherr
When famed poet Hugh de Bonne is found dead in his bath, his post-mortem photographer cousin is tasked with transporting his body to a burial chapel so he can be laid to rest alongside his beloved wife, Ada. Unfortunately, Ada's niece refuses to open the chapel unless he agrees to write the story of Ada and Hugh's relationship.
Over the course of several nights, the story is shared and truths about the photographer's own relationship are brought to light.
Get it: Amazon
You can view the book trailer below: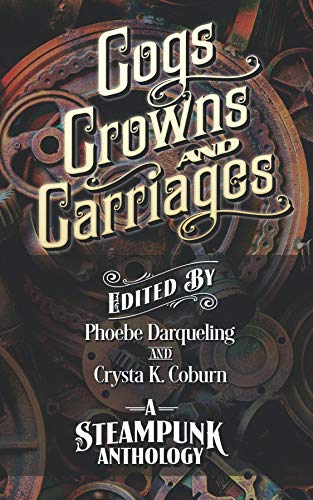 Cogs, Crowns, & Carriages: A Steampunk Anthology
Author: Various authors, including Sarah Van Goethem
Though not strictly British/Irish, the stories in this anthology will take you all over the world. One of the included tales, The Last Sleep, sees a post-mortem photographer attempting to save her brother from an illness – and paying the price.
Get it: Amazon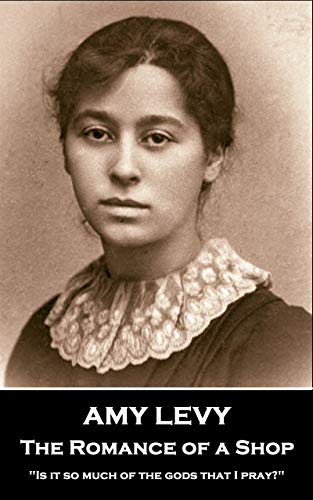 The Romance of a Shop
Author: Amy Levy
If what you want is a novel about post-mortem photography that was actually written by someone who was alive when it was practised, you'll want to check out The Romance of a Shop. Written in 1888, the novel follows four London sisters who open a photo studio to support themselves. As if the idea of women running a shop wasn't unsavoury enough (ha!), they're soon asked to take post-mortem photos of Lord Watergate's dead wife.
Get it: Amazon | Project Gutenberg
Mysteries Set in Victorian Ireland
Though it makes a delightful setting for murder, surprisingly few mystery novels are set in Victorian Dublin – or even Ireland as a whole. Perhaps not surprisingly, London is a far more popular setting.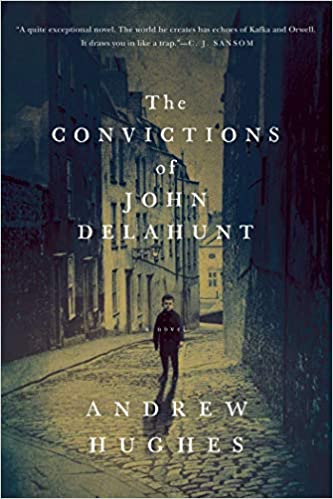 The Convictions of John Delahunt
Author: Andrew Hughes
Based on true events and set early in the Victorian era, this novel begins with the death of a young boy, enticed away from his mother and savagely murdered. Initially, it appears the culprit is a paid informant for the authorities at Dublin Castle. He seems to have no remorse or fear of punishment, and as he awaits the hangman, he begins to tell his story.
Get it: Amazon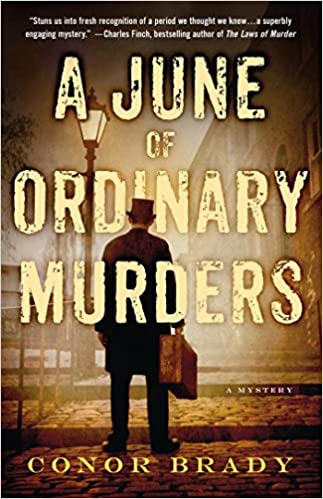 A June of Ordinary Murders
Author: Conor Brady
This is the first novel in a series of Dublin-based mysteries that begin in 1887. It was a time when Dublin police classified crime in two categories: "special" crimes were more white collar matters, like political crimes. "Ordinary" crimes, then were common crimes like theft, robbery, and murder.
It's in this setting that the experienced and cynical DS Joe Swallow steps up to take on an investigation into the murder of a man and child in a local park.
If you enjoy this one, also check out the others in the Joe Swallow series: The Eloquence of the Dead, A Hunt in Winter, and In the Dark River.
Get it: Amazon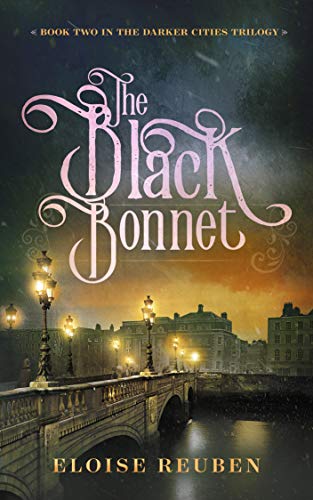 The Black Bonnet
Author: Eloise Reuben
Set to be released on 1 June 2020, this novel follows Tessie and Finn, who want nothing more than to cross the Atlantic and start their lives anew in Boston. Before they can do that, though, they find themselves caught up in Victorian Dublin's unsavoury underground. This is the second book in a series,
Get it: Amazon
Other Novels That Might be of Interest to Dead Still Fans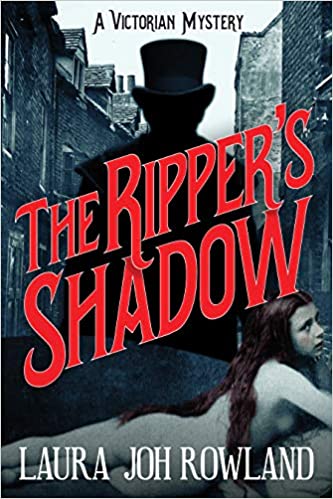 The Ripper's Shadow
Author: Laura Joh Rowland
This novel follows an independent woman in Whitechapel who supplements her meager photography income by taking illicit boudoir photographs. It all goes rather swimmingly until two of her models are violently murdered within weeks of one another.
This is the first in a series of five novels following photographer Sarah Bain.
Get it: Amazon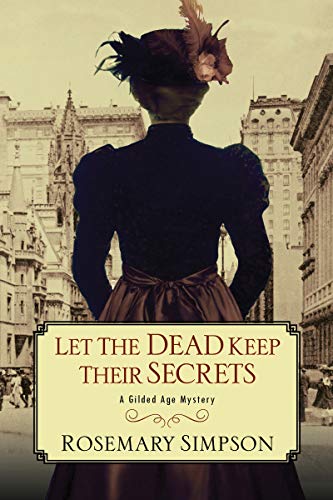 Let the Dead Keep Their Secrets
Author: Rosemary Simpson
Though set in Gilded Age New York, part of the plot of this novel follows an opera singer with a post-mortem photograph of her dead twin and newborn niece. She's convinced they were murdered, and she's looking for justice. If you enjoy the book, you'll be pleased to know it's part of a series (4 to date, 1 more available on pre-order at time of writing).
Get it: Amazon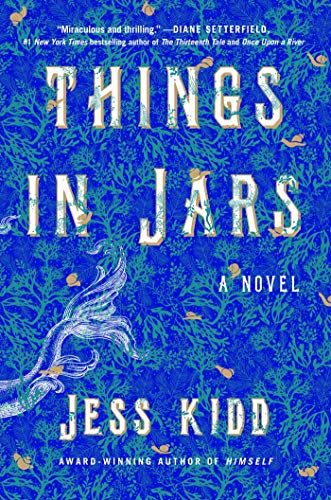 Things in Jars:  A Novel
Author: Jess Kidd
In Victorian London, Bridie Devine, female detective extraordinaire, attempts to solve the baffling mystery of Christabel Berwick's kidnapping. It's a delightful mystery with a curious mix of suspense, history, romance, and the supernatural.
Though it doesn't include photography or Dublin, the tone itself feels similar to that of Dead Still – that mix of comedy and darkness that's so hard to get just right.
Get it: Amazon
Save it to Pinterest!