The Royal Mint Issues an Agatha Christie £2 Commemorative Coin
In some cases, we earn commissions from affiliate links in our posts.
Christie The Royal Mint is well known for releasing a steady output of unique, interesting, and uniquely British coins. Whether it's Elton John, The Tower of London, or Peter Rabbit, they're great at celebrating well-loved British icons on real – not merely collectible – money.
100 Years of Agatha Christie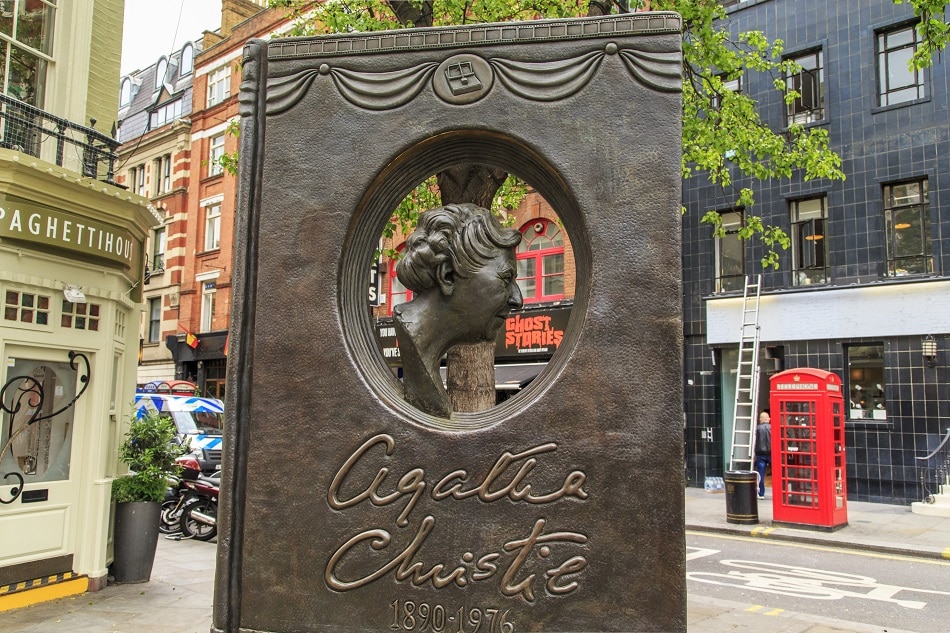 This year marks the 100th anniversary of the publication of Agatha Christie's first novel, The Mysterious Affair at Styles. In 1920, the new author had just celebrated her 30th birthday and her novel was already receiving positive coverage by reviewers.
It was a story she began writing in 1916, and it would be Hercule Poirot's first outing. Christie, a WWI nurse, was inspired by Belgian soldiers she met during her services, along with Belgian refugees she'd later meet in Torquay. The story initially began as a challenge from her sister (who didn't think her capable of writing a good detective story).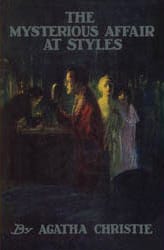 After rejection from a number of major publishing houses, The Bodley Head would go on to publish it with some minor changes to the ending. Christie would later admit that her first contract was terrible. She received just 10% in royalties, and only after 2000 copies were sold in the UK. She also had to write five more books with the publisher.
Still, it wouldn't be long before she'd have the name recognition to get a better deal. Her works have sold more than 2 billion copies around the world.
The Agatha Christie £2 Coin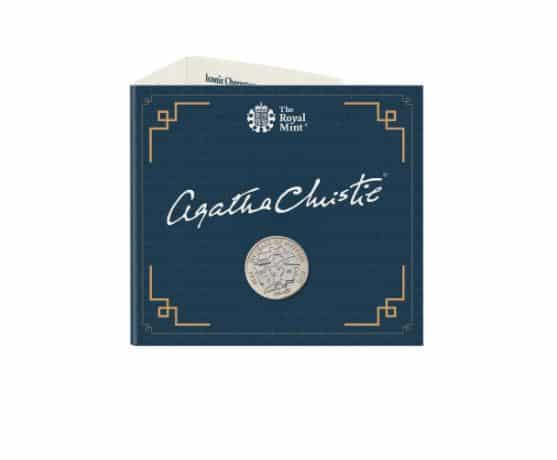 The Agatha Christie commemorative coin is a tiny work of art. There are several different editions, but the basic design is the same across all of them. The coin's design includes:
Poison
A fountain pen
A knife
A gun
A puzzle piece with a question mark
Agatha Christie's signature
The dates "1920" and "2020" and words "100 Years of Mystery"
Edge inscription: "LITTLE GREY CELLS" (first used by Hercule Poirot in The Mysterious Affair at Styles).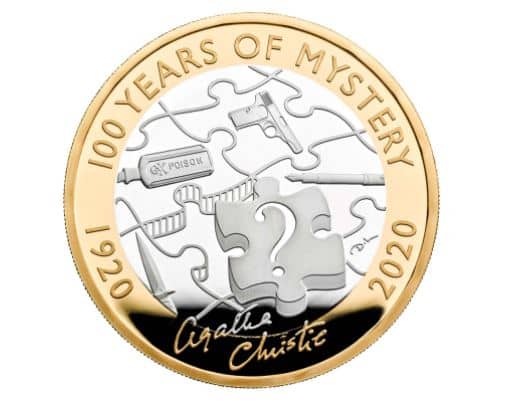 Though face value is 2 GBP, the cost to get an uncirculated copy from the Royal Mint varies from £10 to £1115 (for the gold proof coin).
Nicola Howell, Chief Commercial Officer at The Royal Mint, said:
Our 2020 Annual Set commemorates a broad range of important historical events and people that have had a huge impact in how we live our lives today. Purchasing one of these limited-edition Annual sets is the perfect way to mark special moments in the year ahead and is an ideal way to continue your UK coin collection from The Royal Mint.
You can view all of the 2020 annual sets in the video below:
More Agatha Christie
Looking for more Agatha Christie? We've got suggestions for both books and adaptations below.
Where to Read Agatha Christie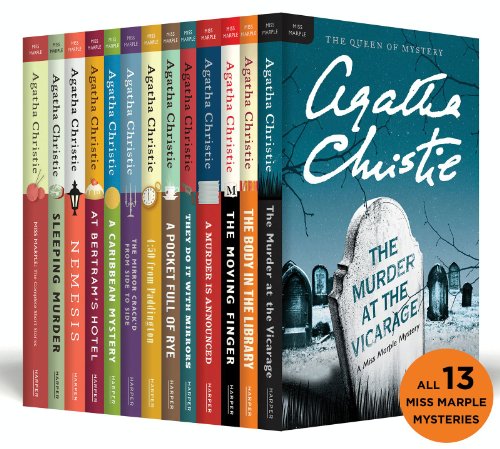 If you have a library card, I'd recommend starting there. Most any decent library can get you access to all 66 of Christie's novels and 14 short story collections at no charge beyond the cost your library membership.
Failing that, there are plenty you can buy online:
A handful of the individual titles are old enough to be in the public domain, so you can also visit Project Gutenberg to read some titles for free.
Where to Watch Agatha Christie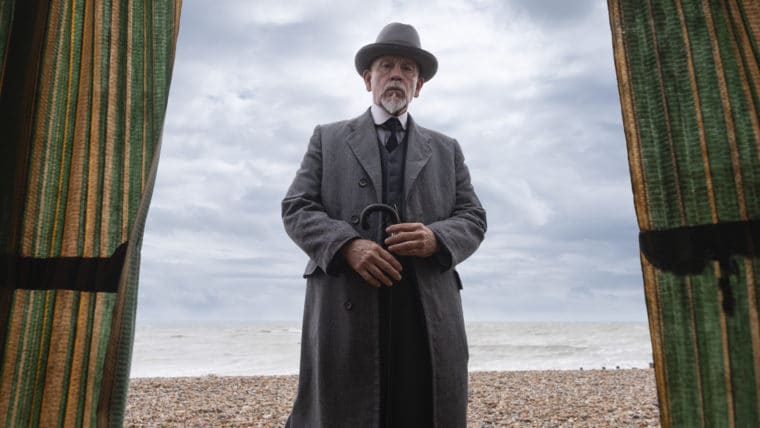 Want to stream Agatha Christie adaptations? Click here to read our guide over on I Heart British TV.
Save it to Pinterest!