15 British Mystery Novels Set in Cornwall, England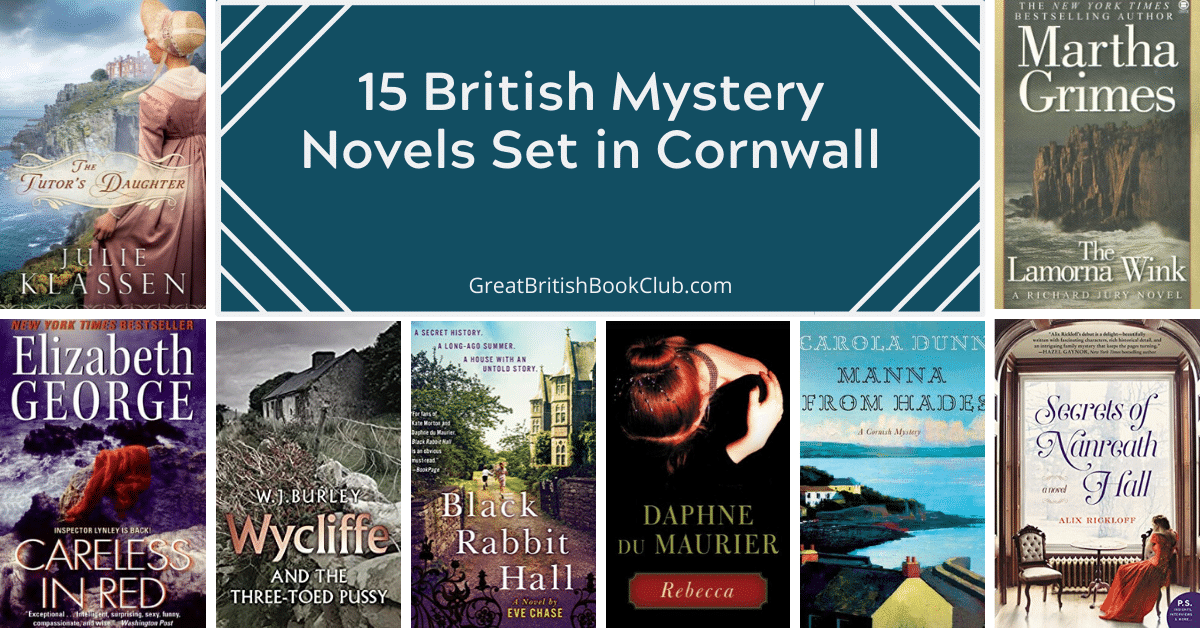 In some cases, we earn commissions from affiliate links in our posts.
If you've watched British television shows like Poldark and Doc Martin, you know precisely how beautiful the Cornish coast can be. It's a county steeped in history and natural beauty, with a past full of smugglers and pirates and hard-working farmers and miners (among other things).
Even today, it remains somewhat isolated from the rest of England. It's set at the far southwestern tip of the country, and while you can take a train there, it's a surprisingly lengthy journey in such a small country. There's nothing beyond Cornwall, so there aren't as many efficient routes to or through it.
It's an ideal location for mysteries, and in this post, we'll look at some of the best mysteries set in Cornwall.
British Mystery Novels Set in Cornwall, England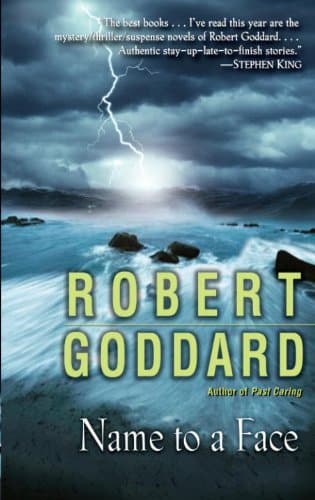 Name to a Face
Author: Robert Goddard
In 1707, a ring was lost in a sinking ship off the Isles of Scilly, an archipelago roughly 25 miles off the southwestern tip of Cornwall. In 1999, the ring reappears, again in connection to a terrible tragedy. Tim Harding has been assigned to the task of buying that ring, but before it ring can be sold, it's stolen. It seems as though it might just disappear for another few hundred years – until a murder sets off a sequence of events with the potential to ruin Tim's life.
Get it: Amazon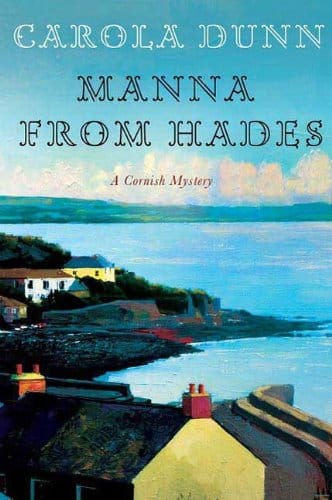 Manna From Hades: Cornish Mysteries, Book 1
Author: Carola Dunn
Widowed Eleanor Trewynn runs a charity shop in the Cornish fishing village of Port Mabyn, but her peaceful life is upended when she and the local vicar's wife find a dead body in the stockroom of the shop. It's not long before they realise that some of the "cheap" donated jewelry in the shop is actually real, and connected to a recent robbery. This is the first of four novels in the series. It's not known whether there will be more to come.
Get it: Amazon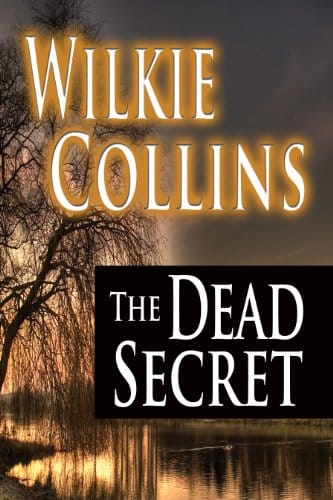 The Dead Secret
Author: Wilkie Collins
Cornwall was one of Wilkie Collins' favourite English counties, and much of his fourth novel, The Dead Secret, was set there. The title refers to the parentage of the novel's heroine, Rosamond Treverton, who has been raised as the daughter of a wealthy former actress. In reality, Mrs. Treverton had been unable to have children, and Rosamond was the daughter of a servant and local miner. It's a secret the reader knows early on, with the mystery revolving around the way that secret unfolds.
Get it: Amazon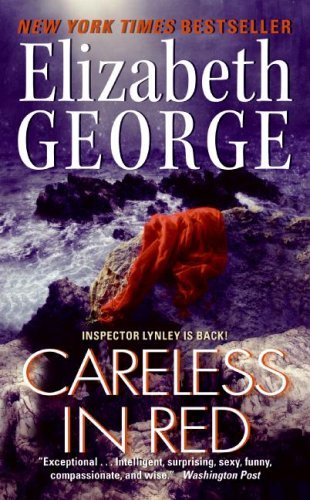 Careless in Red
Author: Elizabeth George
After personal tragedy, DS Thomas Lynley retreated to Cornwall to spend time alone along the beautiful, rugged coastline. Unfortunately, his peaceful time alone is interrupted by the discovery of a body at the base of a cliff.
George's books have also been adapted for screen in The Inspector Lynley Mysteries, which you can watch HERE. This particular entry in the series, Careless in Red, was written after the television series had already wrapped up.
Get it: Amazon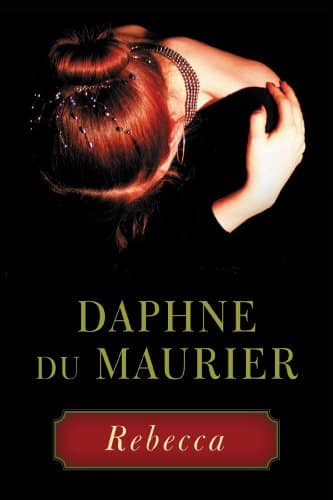 Rebecca
Author: Daphne du Maurier
It's difficult to imagine a discussion of Cornish mysteries without a mention of du Maurier's classic. The story sees a naive young woman marry a wealthy Englishman and follow him home to Manderley, his beautiful estate in Cornwall. Unfortunately, the housekeeper is frighteningly devoted to her husband's late wife, constantly manipulating and undermining the unnamed narrator of the novel. Though it's not a mystery in the traditional sense, it's a haunting and memorable tale.
If you haven't watched the recent miniseries adaptation with Charles Dance, Emilia Fox, and Diana Rigg, you can see it HERE.
Get it: Amazon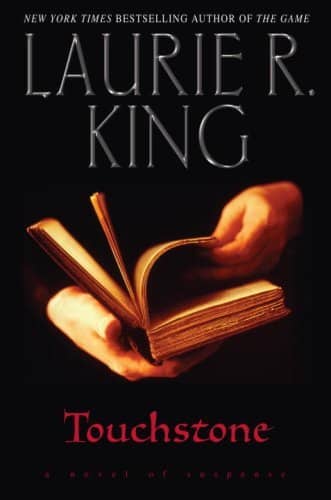 Touchstone: Harris Stuyvesant Book 1
Author: Laurie R. King
A departure from her usual work, this thriller sees American agent Harris Stuyvesant headed to England in search of a shattered man's potential as a new kind of weapon. Before too long,  he's caught up in a world of wealth and power, relying on that man's ability to help him. Set in Cornwall, the series builds to a climax on an ancient estate.
Get it: Amazon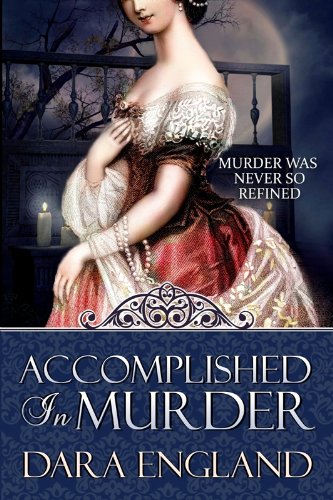 Accomplished in Murder: Accomplished Mysteries, Book 1
Author: Dara England
When a Cornish holiday turns deadly, young Londoner Drucilla Winterbourne works to figure out what's behind the crime. This story is the first in a series of novelettes about Victorian women solving crimes.
Get it: Amazon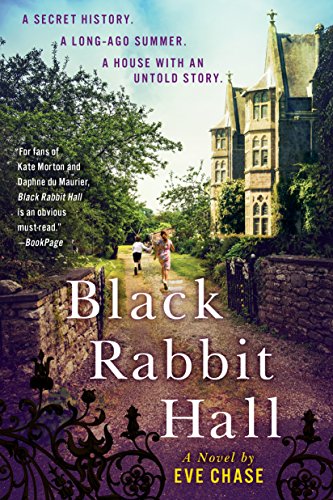 Black Rabbit Hall
Author: Eve Chase
Another entry from Eve Chase, this one revolves around a London family's Cornish summer home. It's an idyllic place where time moves more slowly and bad things never happen – until they do.
Decades later, Lorna is determined to be married at the overgrown but stately home. As she's drawn in by her mission, she begins to learn more about herself, the house, and the mystery that still haunts the estate.
Get it: Amazon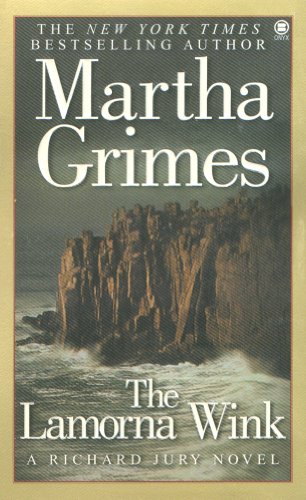 The Lamorna Wink
Author: Martha Grimes
The Richard Jury series follows Chief Inspector (later, Superintendent) Richard Jury as he works on cases alongside his hypochondriac assistant Alfred Wiggins, and Melrose Plant, a former aristocrat who gave up his title. The reason the books make this list, though, is because of The Lamorna Wink.
In The Lamorna Wink, Jury jets off to Ireland on holiday, and Plant takes center stage. He's visiting coastal Cornwall when he gets mixed up in the case of a young man's aunt who has suddenly disappeared without a trace. While there, he rents an empty manor house as his base.
Get it: Amazon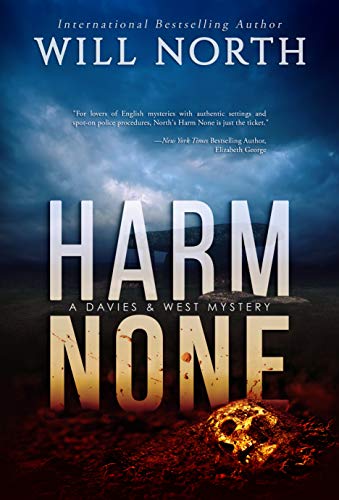 Harm Done: A Davies & West Mystery, Book 1
Author: Will North
At the southwest tip of Cornwall, you'll find Penwith, a land of mystery, magic, ancient monuments, witchcraft, and murder. When an American archaeological team uncovers the remains of a missing child in a Stone Age burial, DS Morgan Davies and her partner Callum West tackle the case. Can they solve the mystery before more children go missing?
Get it: Amazon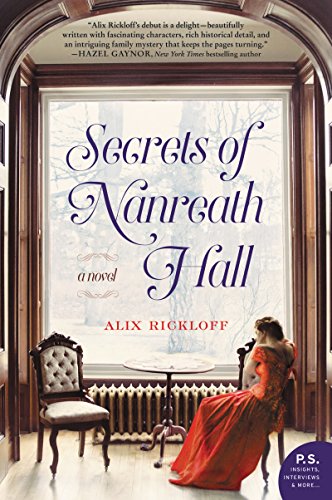 Secrets of Nanreath Hall
Author: Alix Rickloff
In 1940 Cornwall, a Red Cross nurse is shocked to learn her adoptive parents have been killed in an air raid. She was hoping to get their advice in advance of being assigned to a military hospital set up in her biological mother's childhood home of Nanreath Hall. With only fragments of memories about her time there, her new assignment will plunge her back into a past she may not want to remember.
Get it: Amazon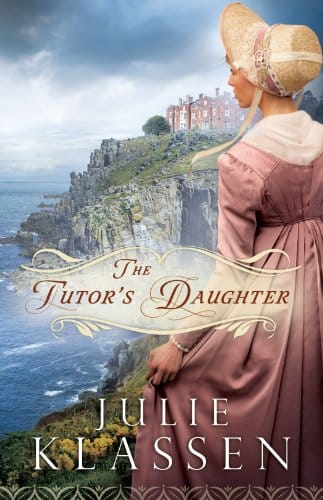 The Tutor's Daughter
Author: Julie Klassen
Determined to help her father lift his spirits after his academy fails, Emma Smallwood agrees to travel with him to the Cornish coast. They stay in the clifftop manor of a baronet and his sons, but when they begin teaching the youngest of the boys, strange things start to happen. Emma hears someone playing the pianoforte, but no one is there. She believes someone is sneaking into her room at night. Someone steals a page from her journal, only to return it with a frightening illustration.
Is one of the brothers to blame? Who can she trust?
Get it: Amazon
The Wycliffe Series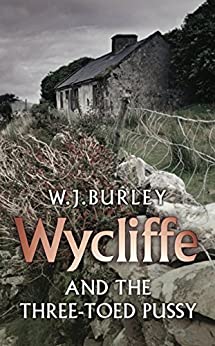 Author: W. J. Burley
Author Burley once said his intention was, ""to write interesting detective fiction which did not exploit extreme forms of violence or sex and was relatively free of four-letter words. In doing this I thought I might help fill a gap that was left in the market by the gradual disappearance of the traditional whodunnit." His Wycliffe novels were based in Cornwall and featured detective Charles Wycliffe, a happily married detective who lives in a large old house overlooking the River Tamar estuary.
The series was turned into a television show back in the 1990s, and you can watch it HERE.
The final Wycliffe book remains unfinished due to the author's passing.
Get it: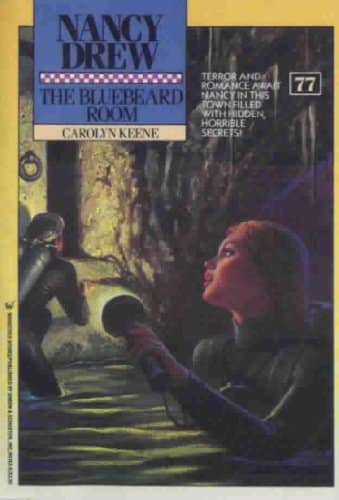 The Bluebeard Room: Nancy Drew Mysteries, Book 77
Author: Carolyn Keene
Though it's an American series, this volume sees Nancy in England – specifically, Cornwall. She's agreed to travel to Cornwall to check up on an old acquaintance's daughter. She's newly married and a bit tetchy, and her mother things her new husband might be poisoning her.
Get it: Amazon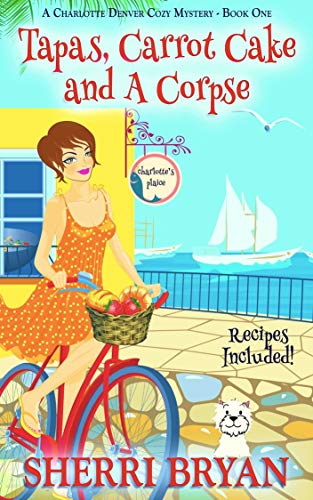 Tapas, a Carrot Cake, & a Corpse
Author: Sherri Bryan
This novel is the first of a series set in the coastal English town of St. Eves. It begins on a peaceful morning when a stranger is murdered, when everyone falls under suspicion and cafe owner Charlotte Denver takes on the challenge of finding the killer. For those who like this one, there's an entire series to enjoy.
Though this novel is set in a fictional town, the author has said she took inspiration from coastal Devon and Cornwall, adding in a few Spanish elements for good measure. It's not real Cornwall, but it's not too far from it.
Get it: Amazon
Save it to Pinterest!