All of M.W. Craven's Washington Poe & Tilly Bradshaw Books in Order
In some cases, we earn commissions from affiliate links in our posts.
The Washington Poe and Tilly Bradshaw series follows the investigative adventures of two central characters working for the National Crime Agency's Serious Crime Analysis Section. The main character, Washington Poe, is a disgraced detective with intuition that's matched only by his issues with authority. He lives alone (aside from his dog) in a converted shepherd's croft on the desolate Cumbrian moorlands.
His investigative sidekick, Tilly Bradshaw is as awkward and she is brilliant – but at the same time, fiercely loyal and kind. She's a delightful character and her friendship with Poe is fun to watch, but it's worth noting that while she's been given a lot of autistic traits, the author has specifically stated she's not "officially autistic".
We feel that's worth pointing out only because it bothers some people to see shows and books using "coded neurodivergence" as a plot device without fully committing to the label and an accurate portrayal of the advantages, disadvantages, and traits that go along with it. Others are happy enough to see any part of themselves or their loved ones in books that they don't mind overlooking that.
Gritty? Cozy? Where do the Washington Poe Books Fall?
In terms of "heat" level, these books are definitely NOT cozies. Some murders are described in-depth, and there are cases that involve things like rape and child molestation (in a historic sense, not a play-by-play). These parts are mostly pretty contained and easy to skip/skim if you're inclined to do so.
Having read books 1-4, I've seen no torture of dogs or cats. If you're a bird fan like myself, you may want to skip book 2 (or at least the parts about a particularly cruel dish). It's a small part, but it's quite unpleasant.
All of M.W. Craven's Washington Poe & Tilly Bradshaw Books in Order

The Washington Poe & Tilly Bradshaw books are set in Cumbria, a lovely and sparsely-populated county in the northwestern corner of England.
If the books leave you curious about the area, we strongly recommend checking out David and Debra Rixon's two and a half hour travel video, Footloose in England's Lake District. It's an excellent way to get a feel for the vast landscapes and tourist hotspots that surround the action of the books.
Below, we've gathered up all the Washington Poe & Tilly Bradshaw books in order, then added brief descriptions so it's easier to figure out where you left off (in case it's been a while).
The only big downside to the series is that if you're in the US, it's a bit of a pain to get your hands on them. Only a couple are available in ebook/audiobook formats, so you have to order real, printed copies to get all the way through the series (as of January 2022, anyway). Hopefully, the publisher will get their act together soon. Below, we've used a strike-through to show which formats are not available.
Washington Poe & Tilly Bradshaw, Book 1 | Puppet Show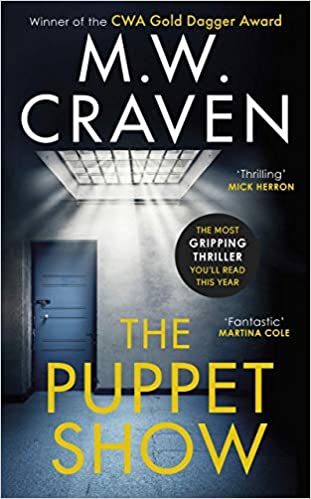 Someone is torturing and burning wealthy old men alive, then leaving their remains in stone circles around Cumbria. With virtually no evidence to go on, disgraced detective Washington Poe and talented young data analyst Tilly Bradshaw will have to unravel the mystery and stop the killer.
As if that's not enough pressure on its own, there's also a bit of evidence that suggests Poe himself might be one of the next targets.
Get it: Kindle | Audiobook | Hardcover | Paperback | Bookshop.org (supports independent bookshops)
Washington Poe & Tilly Bradshaw, Book 2 | Black Summer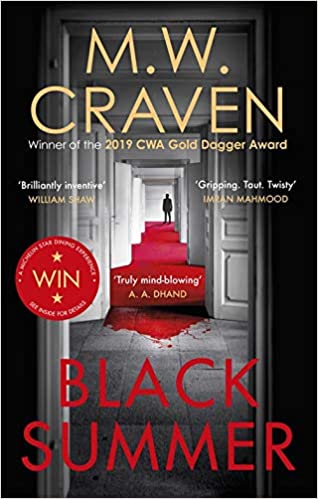 Prominent chef Jared Keaton is currently serving a life sentence for the murder of his daughter Elizabeth. Though her body was never found, detective Washington Poe's evidence and testimony was enough for a conviction.
Years after the supposed murder, a young woman shows up at a police claiming to be Elizabeth Keaton. She says she's been locked up for years, tortured and forced to use drugs – and the evidence seems irrefutable.
How could Poe have gotten it so wrong? Did he put away an innocent man – and worse yet, did his actions lead to years of misery for the young woman? Before he can get to the bottom of it, she goes missing again.
Get it: Kindle | Audiobook | Hardcover | Paperback | Bookshop.org (supports independent bookshops)
Washington Poe & Tilly Bradshaw, Book 3 | The Curator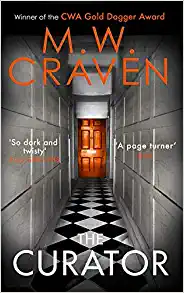 It's Christmas time in Cumbria, and someone is leaving body parts around the county. At each scene, there's a strange message: #BSC6
Washington Poe and Tilly Bradshaw tackle the case, trying to figure out how the victims are connected and why some were anaesthetized while others died in agony. Stranger still, the only suspect seems an unlikely murderer.
Then, a disgraced FBI agent reaches out with a theory that sends the case in an even darker direction. Could they be dealing with someone even worse than your garden variety serial killer?
Get it: Kindle | Audiobook | Hardcover | Paperback | Bookshop.org (supports independent bookshops)
Washington Poe & Tilly Bradshaw, Book 4 | Dead Ground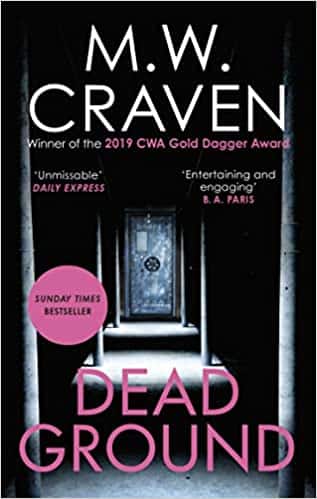 This book sees Washington Poe and Tilly Bradshaw dragged into the world of spies and national security. What begins as the simple murder of a man in a brothel gets complicated quickly when they discover connections to the military and a high-profile event.
Dead Ground has a significantly different feel compared to the other books in the series, and Tilly fades to the background for much of the story – but as there's ongoing development of the characters from book to book – and the rest are so good – that we wouldn't recommend skipping it.
Get it: Kindle | Audiobook | Hardcover | Paperback | Bookshop.org (supports independent bookshops)
Washington Poe & Tilly Bradshaw, Book 5 | The Botanist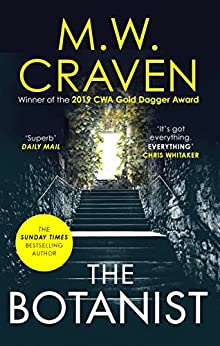 In this book, Poe's friend Estelle Doyle appears to be guilty of her father's murder. All signs point to her guilt, but she's said just three words since her arrest: "Tell Washington Poe."
At the same time, a poisoner known only as The Botanist is sending poems and pressed flowers to celebrities. Even though his targets get advance warning of his attentions, he or she seems to be able to kill with impunity.
This book will be released on June 2, 2022.
Get it: Amazon Pre-order
M.W. Craven's Poe & Bradshaw Novellas
To date, there are two Poe & Bradshaw novellas, which we've included below.
Poe & Bradshaw Novella #1 | Cut Short (Book 3.5)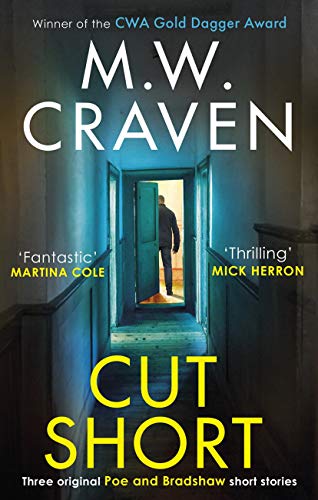 Published between books 3 and 4, this 70 page ebook contains three short stories:
The Killing Field – While having breakfast and debating how to spend the remainder of their holiday, Poe and Tilly are requested to head to a Cumbrian airfield once known as the killing field.
Why Don't Sheep Shrink? – When a pandemic forces Poe and Tilly to self-isolate together, tensions are high. Just when they're on the verge of falling out, Poe finds an old locked room mystery file he's been mulling over for years.
Dead Man's Fingers – During a picnic at a nature reserve, Poe's dog Edgar chases a rabbit. Chasing after him, they stumble on a decades-old unsolved mystery.
Unfortunately, this short work is listed on Kindle but doesn't appear to be available for purchase at the moment. Still, we've left the link below in case that changes.
Get it: Kindle
Poe & Bradshaw Novella #2 | The Cutting Season (Book 4.5)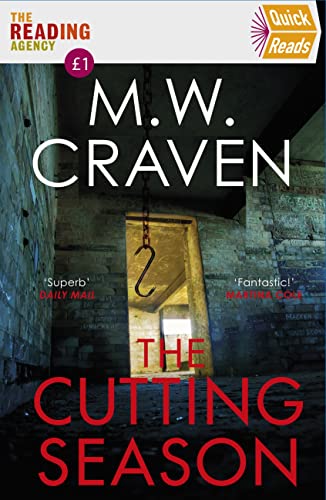 This "quick read" finds DS Washington Poe dangling from a hook in a meat packing plant. When a notorious contract killer called the Pale Man arrives, things aren't looking good.
The bright side? Poe meant to be here all along – and in the background, secret weapon Tilly Bradshaw is on the case.
Now available for pre-order, this book will be released on April 14th, 2022.
Get it: Amazon Kindle Pre-Order
Have You Tried M.W. Craven's Washington Poe & Tilly Bradshaw Books?
Have you given the series a try? Let us know what you thought!
Save it to Pinterest!