All of Alex Scarrow's DCI Boyd Books in Order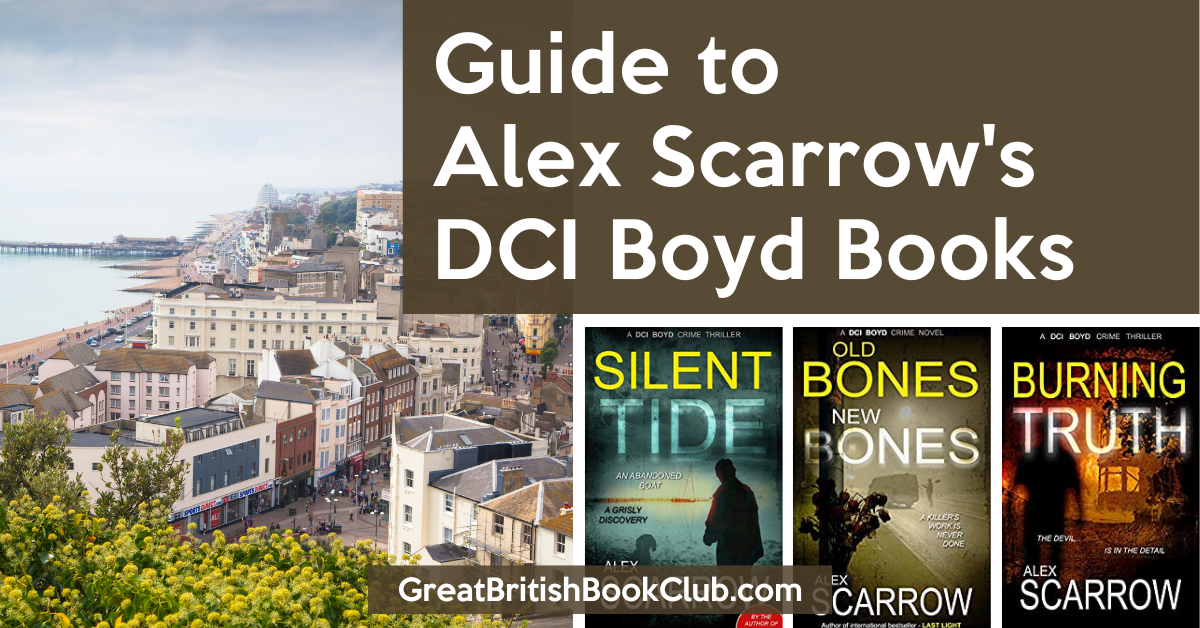 In some cases, we earn commissions from affiliate links in our posts.
If you ever watched Foyle's War, you'll be at least somewhat familiar with coastal town of Hastings in southern England. The DCI Boyd crime series features another widowed detective in Hastings – but this is a very different view of the town.
Instead of the cozy WWII "let's all pull together" vibe, this is a grittier, modern-day sort of Hastings. It might seem peaceful, but beneath the surface lurk twisted serial killers, high-profile conspiracies…and of course, your everyday "normal" murderers.
DCI Boyd is new to the area, just moved down from London with his daughter. He lost his wife and son in an accident, and he's just beginning to get his life back on track as the series opens.
All of Alex Scarrow's DCI Boyd Books in Order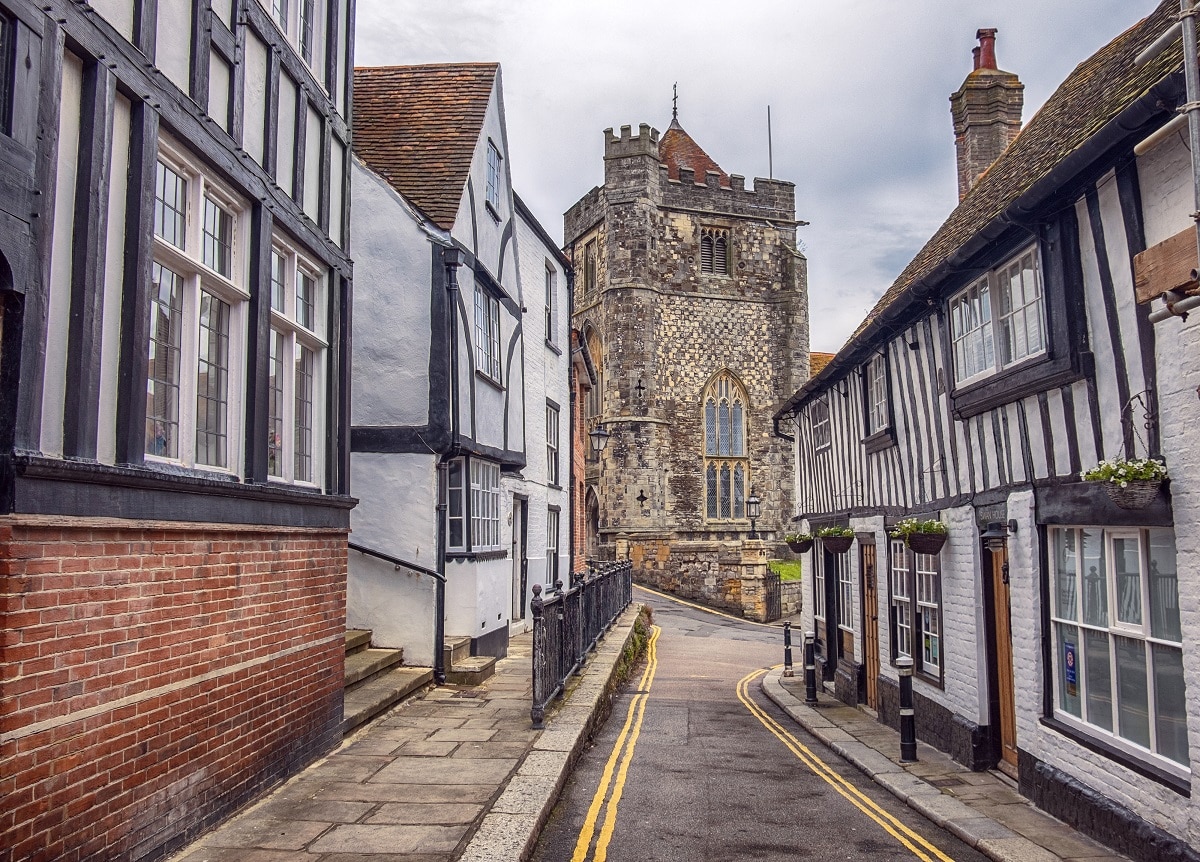 DCI Boyd Book 1 | Silent Tide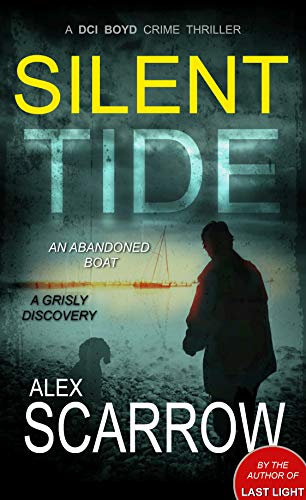 Ex-Met officer DCI Boyd has just spent a couple years on compassionate leave after tragedy in his personal life, and he's looking to ease back into professional life over the course of his first few weeks on the job in a new town. Unfortunately, life has other plans.
A young businessman and his new wife have gone missing in the English Channel, leaving behind a grisly scene on a half-sunken yacht. The investigation that follows could put both Boyd and his daughter at risk – and he's not willing to lose anyone else.
Get it: Kindle | Audible | Paperback
DCI Boyd Book 2 | Old Bones New Bones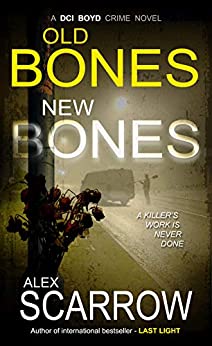 When decades-old male remains are found near an A-road, it immediately raises suspicion that Leon Martin, "The Ken Doll Killer" might not have actually killed himself as previously believed. When a new, more recent body is found, they're fairly sure of it – and now there's a pressing need to solve the case and prevent further bodies from piling up.
As he investigates the old case, Boyd finds that many things were overlooked or screwed up entirely. Armed with a fresh perspective and better technology, he and his team are determined to get to the bottom of this killer of overlooked young men.
Get it: Kindle | Audible | Paperback
DCI Boyd Book 3 | Burning Truth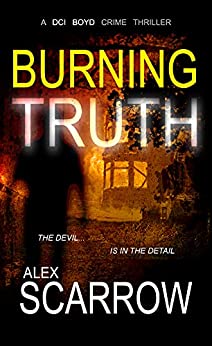 Sir Arthur Sutton lives in one of Hastings' landmark homes – until both are burned in an act that appears to be arson. Unfortunately, there are seemingly endless people with a motive to kill a man like Sir Arthur. Could it be his children, seeking their inheritance? What about the ex-wife, or his live-in carer? Given his political past, it could even be a Westminster chum or angry citizen.
DCI Boyd is the unlucky man tasked with digging through the rubble of Sutton's life and figuring out who killed him…before it happens again.
Get it: Kindle | Audible | Paperback
DCI Boyd Book 4 | The Last Train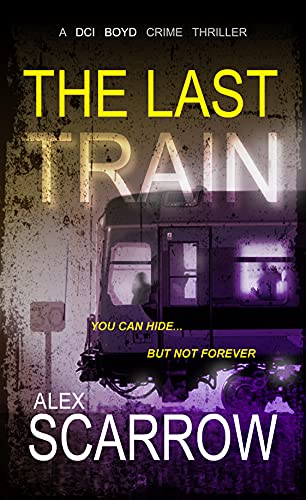 On his way back from a police conference in Brighton, DCI Boyd's train trip will unintentionally catapult him into the middle of a sensational news story. Unfortunately, media interest in the case will make it tough for Boyd to keep the low-profile he desires – especially when it turns out that the events on the train might have been the last act of a tragic story.
Get it: Kindle | Audible | Paperback
DCI Boyd Book 5 | The Safe Place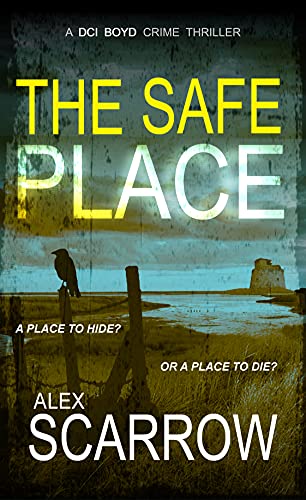 When a human bone is discovered in the flooded basement of an old costal defence tower, work is abruptly stopped. The tower, informally known as "Devil's Tower", has long been attached to a variety of ghost stories and urban legends.
It turns out, the truth is far more terrifying.
When Boyd and his team begin investigating, they'll discover far more than than bargained for.
Get it: Kindle | Audible | Paperback
DCI Boyd Book 6 | Gone to Ground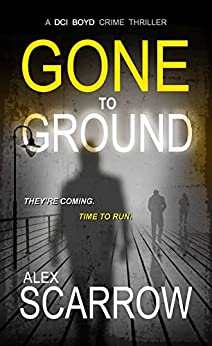 Jay Turner is having a rough time. When he accidentally overhears plans for a murder, he becomes Hastings' most wanted man. The would-be killers need him out of the way, and East Sussex Police want him in connection to a crime he's been framed for.
On the run from a psychopath with seemingly unlimited resources, DCI Boyd may be the only one who can keep him alive.
Get it: Kindle | Audible | Paperback
DCI Boyd Book 7 | Argyle House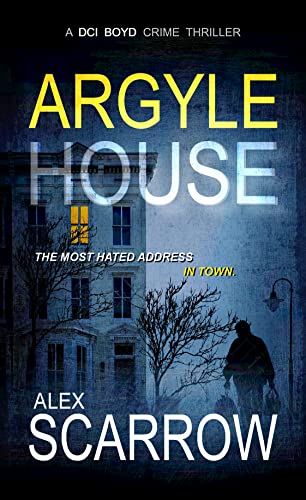 At Argyle House, the town's least desirable residents are housed and largely ignored. Locals despise their presence, and they're no more keen on their fellow townspeople.
It surprises no one when a body is found in one of the building's flats. Boyd sends Minter and Okeke to check it out, but they soon discover any one of the building's residents could have been victim to an act of trolling that went too far.
Get it: Kindle | Audible | Paperback
DCI Boyd Book 8 | The Lock Up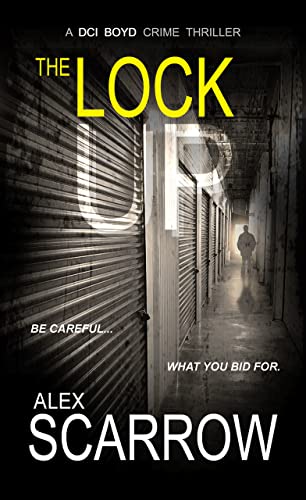 When a couple bidders win the contents of unit 37 at 'Best Price Storage' during an auction, they find their "prize" is full of the mummified remains of three dismembered bodies. Thus begins a new murder case for Boyd and his team…
While East Sussex police are concerned about a possible serial killer operating along the South Coast, Boyd has a different theory.
Get it: Kindle | Audible | Paperback
Will There be More DCI Boyd Crime Thrillers?
All signs point to yes. Author Alex Scarrow is alive and well and active on social media as recently as today (18 August 2023), and his next book in the series, The Archive, should be out on 1 November 2023.