13 Promising British Authors With Debut Novels Coming Out in 2023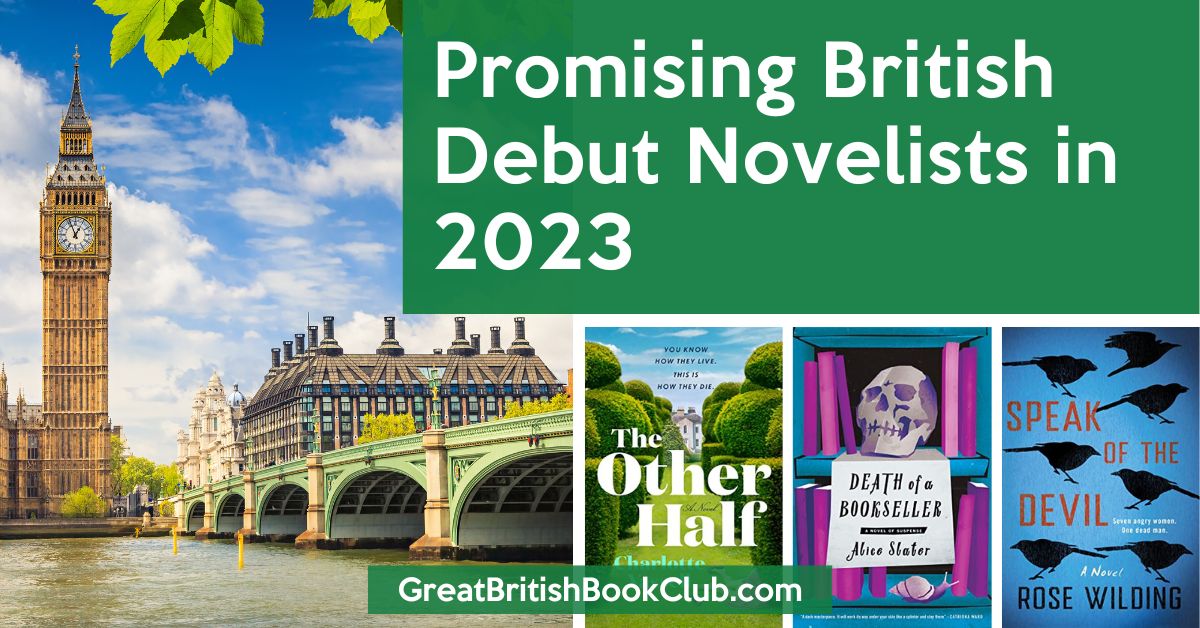 In some cases, we earn commissions from affiliate links in our posts.
Nearly every regular reader has their old favourites – those authors whose social media and email lists we watch closely for news of new releases. Of course, even if you have 10+ favourite authors, it's always important to find new writers whose work you enjoy. It helps fill the gaps in between, and it ensures you always have more to look forward to in future.
In this post, we'll take a look at a number of British or Britain-connected debut novelists whose first books are coming out at some point in 2023.
13 Promising British Authors With Debut Novels Coming Out in 2023
For the purposes of this list, we're going with a more inclusive definition of "British authors". Authors who are British, and authors whose works are set within the British Isles will all be considered (since for many of us, it's the setting and culture that matter most).
Charlotte Vassell | The Other Half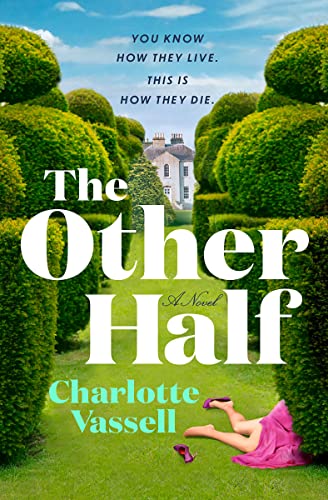 The morning after Rupert's fabulously decadent black-tie birthday bash, his girlfriend Clemmie is found murdered on nearby Hampstead Heath, a single stiletto sticking out from under a hedge. Everyone has an alibi, but they can't all be true.
Detective Caius Beauchamp will have to cut through the luxurious veneer of Rupert and his friends to get at the truth of what happened to Clemmie.
Charlotte Vassell's book is a modern-day take on the classic British country house murder mystery, but with a bit of extra glitz and satire.
Get it: Kindle | Paperback | Audible | Bookshop.org (supports independent bookshops)
Rob Rinder | The Trial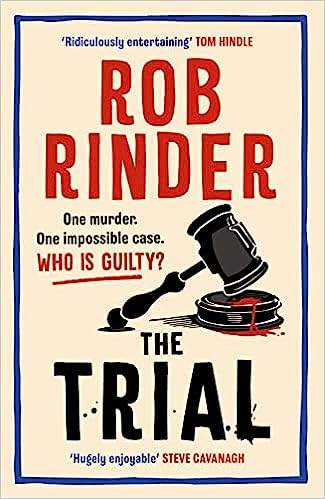 Newbie author Rob Rinder is a close friend of actor Benedict Cumberbatch (Sherlock), as well as one of Britain's best-known criminal barristers. Known for the courtroom-based reality series Judge Rinder and the Channel 4 series The Rob Rinder Verdict, it should come as no surprise that his first novel is a mystery set in the world of barristers and courtrooms.
The Trial begins when hero policeman Grant Cliveden is poisoned in the Old Bailey, with all the evidence pointing to one man. Suspect Jimmy Knight (not to be confused with the activist Jimmy Knight from JK Rowling's fourth Cormoran Strike book, Lethal White) is a criminal who's been convicted of multiple offences, and his case is in the hands of a trainee barrister.
Still, he's not the only person in Cliveden's past with an axe to grind. The resulting investigation and trial will push both Adam and the justice system to their limits.
Get it: Hardcover via Amazon UK (not out in US at time of writing)
Angie Spoto | The Grief Nurse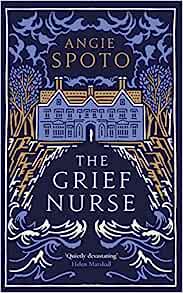 New author Angie Spoto is an American writer living in Scotland, and her debut novel is a mixture of mystery and fantasy with strong dystopian elements.
Lynx is a grief nurse in service to the Aster family. People like her ensure that the rich and powerful are never troubled with something as annoying or troublesome as negative emotion.
When news arrives that the Asters' eldest son has died, Lynx does her work to the best of her ability. As guests arrive, each with their own secrets and sorrows, the situation gets tense quickly – and then the bodies begin to pile up.
Get it: Hardcover via Amazon UK (not available in the US at time of writing)
Mira V Shah | Her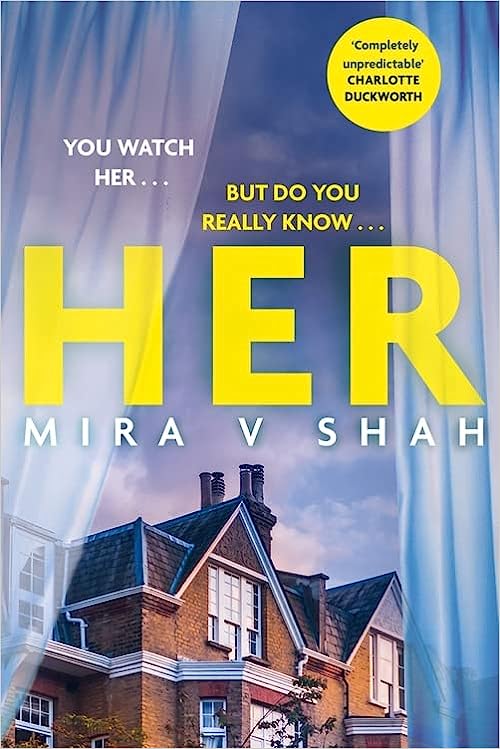 No matter where she's gone in life, Rani has always felt like an outsider. Neither white nor wealthy, she didn't fit in with as a kid. As an adult, she's surrounded by more successful peers who don't have the tedious responsibilities of a family.
When Natalie moves in across the street, Rani is dazzled by her expensive wardrobe, enviable husband, and high-powered career. As they two women get to know each other, Rani starts wonder if there's more to her neighbour's story. Is Natalie's life too good to be true?
Get it: Pre-Order via Amazon UK (not available for pre-order in the US at time of writing)
Tom Crewe | The New Life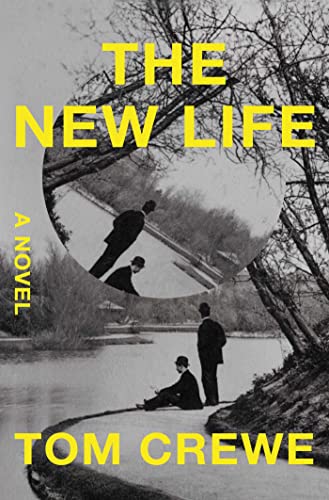 This novel about love and homosexuality in the Victorian Era won't be for everyone, but it's a fascinating tale with a fresh voice from new author Tom Crewe.
In the summer of 1894, John Addington and Henry Ellis begin writing a book that puts forth the idea that homosexuality (what they refer to as "inversion") is a natural and harmless variation of human sexuality. John and Henry have never met, but each are married to women and each marriage involves a forbidden third party.
Shortly before their book is to be published, Oscar Wilde is arrested, leaving the two men to decide whether their message is worth risking everything. Would it be bravery or simply foolishness?
Get it: Kindle | Hardcover | Audible | Bookshop.org (supports independent bookshops)
Alice Slater | Death of a Bookseller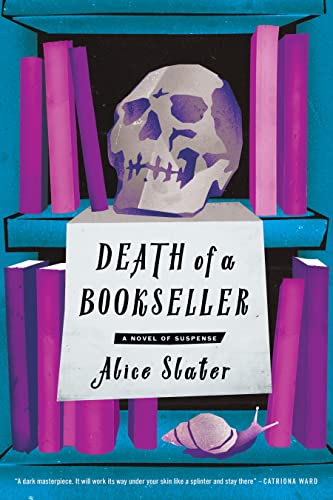 Roach has worked at the local bookstore Spines her entire adult life, but she prefers listening to true crime podcasts to helping customers. When Laura, a pretty children's bookseller, arrives to help revive the struggling branch, Roach sees her love of true crime and attempts to befriend the women.
When Laura resists, Roach sets out to learn everything she can about the other woman – and she quickly realises she's come across a true crime tale that's much closer to home.
Get it: Kindle | Hardcover | Audible | Bookshop.org (supports independent bookshops)
Brooke Robinson | The Interpreter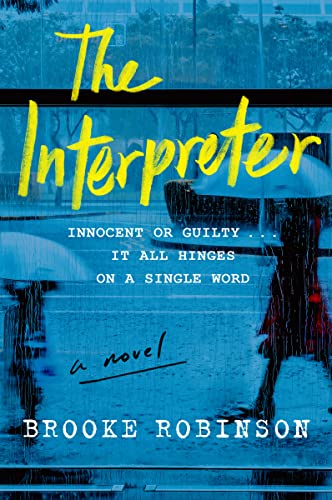 After a childhood that took her all over the world, Revelle Lee is fluent in ten languages and enjoys a career as an interpreter at crime scenes and in courtrooms across London. In her personal life, she's working through the adoption of a six-year-old boy named Elliot. She hopes to be able to provide him with the loving and stable home she never had.
When one of her cases involves someone with whom she was acquainted, Revelle things she's seeing injustice play out before her. Risking both her job and her upcoming adoption, she intentionally mis-translates a Polish man's alibi to put his friend, a man who insists he's innocent, behind bars.
Unfortunately, she's not the only one who knows what she's done.
Get it: Kindle | Paperback | Audible | Bookshop.org (supports independent bookshops)
Rachel Connolly | Lazy City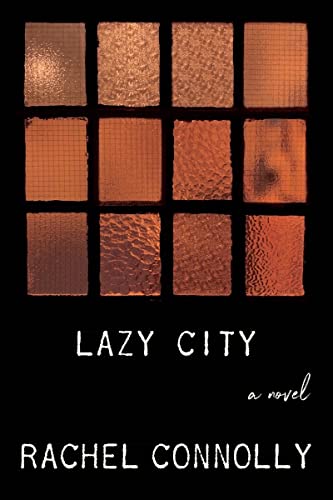 Rachel Connolly is a London-based author from Belfast, Northern Ireland, and her debut novel is one of those tales about a twentysomething who hasn't quite found her way – but with a dash of Northern Irish flavour.
After abruptly leaving grad school and heading back to Belfast, Erin is adrift with no close friends. She works in housekeeping and bartending, distracts herself with uncertain relationships, and finds herself wandering into churches and confronting her issues with faith and grief.
Get it: Kindle | Paperback | Audible | Bookshop.org (supports independent bookshops)
Senta Rich | Hotel 21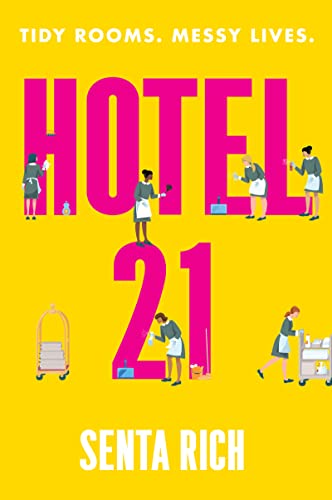 Irish author Senta Rich brings us this debut novel about a young hotel cleaner, Noelle, who's worked in a variety of five-star hotels around the UK. She opens the book by announcing that at the first sign of trouble in a new job, she tells her supervisor her mother has died and she has to return to Scotland (a place she's never actually been).
Though she's a good and efficient cleaner, Noelle has a problem. She likes to take things. They're just little things, like hair clips and lipstick, but she can't help herself – and she moves around often enough that by the time anyone has complained, she's long gone.
When Noelle starts working at her twenty-first hotel, she's determined to outlast her previous records. Unfortunately, this means she gets to know her colleagues – leaving her to wonder whether she might be able to create a life worth sticking around for.
Get it: Kindle | Paperback | Audible | Bookshop.org (supports independent bookshops)
Katie Bishop | The Girls of Summer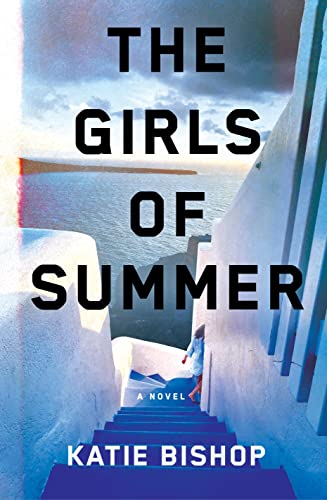 Young and drunk on independence, Rachel and her best friend Caroline spent the summer before their gap year in the Greek Isles. While there, Rachel meets Alistair, a handsome and much older man who invites her to come to a party that will change her life.
Many years later, she's married but still fixated on thoughts of the man she loved that summer. When her husband Tom suggests they visit the island that shaped her early adult years, she agrees – but it all gets a bit strange when she runs into one of the other girls she knew that summer. It gets even weirder when she finds out that girl is still in touch with Alistair.
The book is an interesting tale of growing up, but it's also an exploration of things like consent and power dynamics.
Get it: Kindle | Hardcover | Audible | Bookshop.org (supports independent bookshops)
Rose Wilding | Speak of the Devil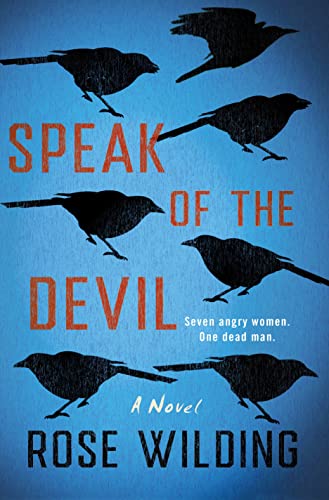 On New Year's Eve, 1999, seven women are gathered in a hotel room. In the center of the room sits a man's head.
All seven women are linked to the man, but they'll have to figure out which one of them killed him if they want to survive.
This delightfully thrilling new novel comes from Rose Wilding, a writer from Newcastle-Upon-Tyne in Northern England.
Get it: Kindle | Hardcover | Audible | Bookshop.org (supports independent bookshops)
Aidan Cottrell-Boyce | The End of Nightwork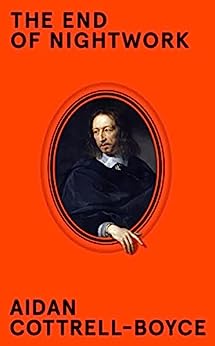 This unusual debut novel follows Pol, a man with a rare hormonal disorder that ages him erratically. When he was 13, he aged 10 years overnight – but now in his early 30s, he hasn't aged since. He and his wife live in London with their young child, and while life is a bit stressful, it's mostly happy.
Pol is obsessed with the writings of an obscure seventeenth-century prophet, and when some of those predictions begin to come true, it puts the safety and happiness of his new family at risk.
Get it: Hardcover via Amazon UK (not yet released in US at time of writing)
Georgina Moore | The Garnett Girls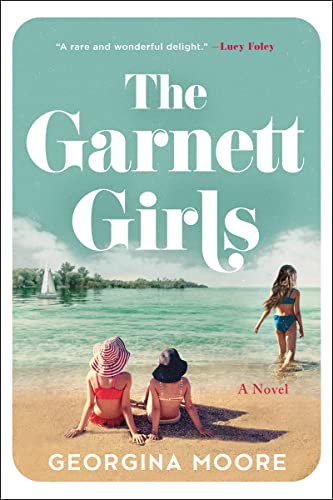 London-based Georgina Moore has worked in the publishing industry for 20 years, so it should come as no surprise that her debut novel has been a Sunday Times bestseller. Her book tells the story of three very different sisters and their free-spirited mother.
Margo was left with three daughters after an intense but doomed affair with Richard. Years later, she continues to entertain friends and lovers in her Isle of Wight cottage while refusing to speak of Richard and her sad past. That silence has locked all four women into an existence that isn't working for them – and something will have to change.
Get it: Kindle | Hardcover | Audible | Bookshop.org (supports independent bookshops)
Save it to Pinterest!