13 Must-Read Classic British Mystery Novels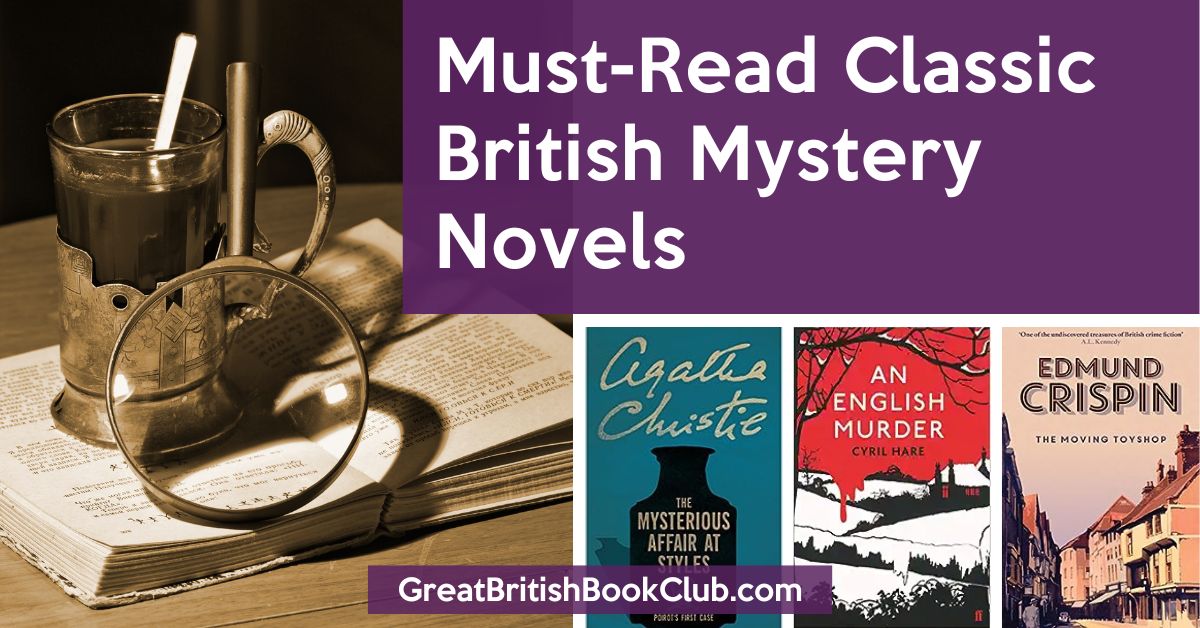 In some cases, we earn commissions from affiliate links in our posts.
The UK has produced hundreds, if not thousands, of talented modern day mystery and crime authors – but to truly appreciate the genre, it's important to read some of the earliest detective works to see how the genre started and evolved into what it is today.
13 Must-Read Classic British Mystery Novels
The books below are listed in chronological order (by publication date).
The Notting Hill Mystery | Charles Felix, AKA Charles Warren Adams (1862/65)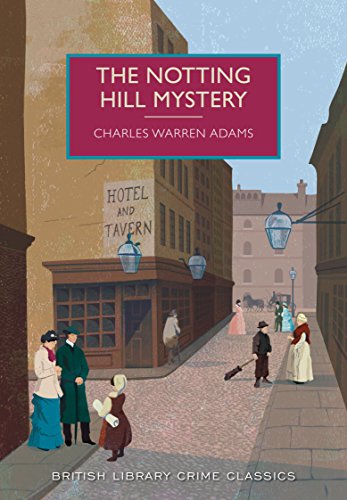 Though Wilkie Collins' The Moonstone is often credited as the first full-length detective novel, this novel (originally published as a serial in 1862) may actually hold the title.
The story follows the investigation by insurance investigator Ralph Henderson into the mysterious death of Lady Audley, who supposedly died of an accidental poisoning. Through a series of witness interviews, scientific analysis, and deductions, Henderson uncovers a complex web of deceit, secrets, and murder.
Interestingly, the original illustrations were provided by George du Maurier – grandfather to Daphne.
Get it: Kindle | Audible | Paperback | Bookshop.org (supports independent bookshops)
The Moonstone | Wilkie Collins (1868)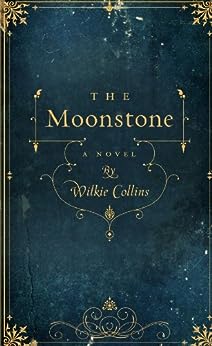 Considered to be one of the earliest detective novels in English literature, this story revolves around the theft of a valuable diamond, known as "the Moonstone", from a young heiress named Rachel Verinder. A series of narrators each provide their perspective on the events surrounding the mysterious disappearance, as detective Sergeant Cuff and other characters work to unravel the truth behind the theft, leading to unexpected twists and turns.
Aside from just being an early detective novel, the book is renowned for its innovative use of multiple narrators and intricate plot structure – making it stand out from its contemporaries in more than one way.
Get it: Kindle | Audible | Paperback | Bookshop.org (supports independent bookshops)
Hound of the Baskervilles | Arthur Conan Doyle (1901/2)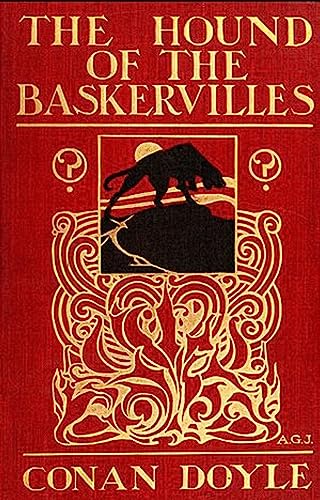 Much like Agatha Christie, Arthur Conan Doyle is another one of those authors whose work is worth reading in its entirety. Still, if you have to choose just one, you could do worse than The Hound of the Baskervilles.
The story follows Sherlock Holmes and his loyal friend Dr. John Watson as they investigate the legend of a ghostly hound that haunts the Baskerville family, leading to a series of mysterious deaths on their eerie estate. Set in the atmospheric moorlands of Devonshire, the novel combines elements of the Gothic, mystery, and adventure genres, setting it apart from some of the more straightforward early mysteries.
Get it: Kindle | Audible | Paperback | Bookshop.org (supports independent bookshops)
The Mysterious Affair at Styles | Agatha Christie (1920)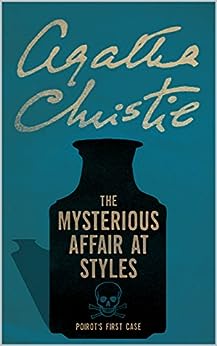 Aside from being Dame Agatha Christie's first published novel, this one is also noteworthy for being the first appearance of the iconic detective Hercule Poirot.
Set in the English countryside at Styles Court, Poirot is called upon to investigate the murder of Emily Inglethorp, the wealthy owner of the estate. It's a good early example of the classic country house murder, and one no true mystery fan should overlook.
Get it: Kindle | Audible | Paperback | Bookshop.org (supports independent bookshops)
The Crime at Black Dudley | Margery Allingham (1929)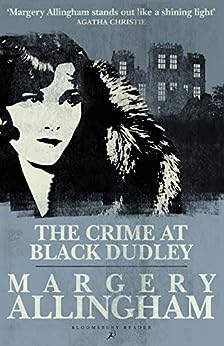 This is another novel that's noteworthy for being the first appearance of an iconic detective – in this case, Albert Campion. The story centers around a group of guests staying at the isolated Black Dudley mansion, who become entangled in a sinister plot involving a stolen artifact known as the "Dudley Death Stone." As the weekend carries on, they're forced to rely on their wits and courage to uncover the truth and survive the deadly events unfolding around them.
Get it: Kindle | Audible | Paperback | Bookshop.org (supports independent bookshops)
The Poisoned Chocolates case | Anthony Berkeley (1929)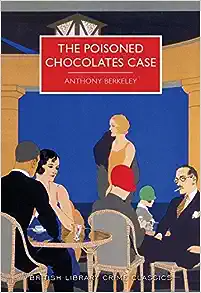 This mystery revolves around a box of poisoned chocolates sent to Sir Eustace Pennefather, a known womaniser whose divorce is pending. Suspecting them to be some kind of marketing ploy, he nearly throws them away until he remembers an acquaintance owes his wife a box of chocolates. She eats them and promptly dies.
The novel is unique in that it presents the same case from a number of perspectives. Chief Inspector Moresby calls on Roger Sheringham and his Crimes Circle – six amateur but talented detectives – to help him with the case. After a week, they each present their findings on consecutive nights.
This metafictional approach is unique for the time, introducing fictional characters who discuss other fictional characters. It adds a layer of complexity and uniqueness, making it well worth reading (even though the story is nearly 100 years old now).
Get it: Kindle | Audible | Paperback | Bookshop.org (supports independent bookshops)
Malice Aforethought | Frances Iles (1931)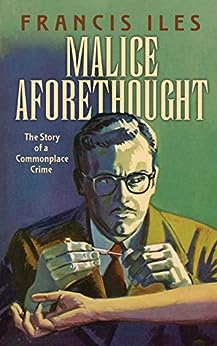 Don't be fooled by the author name. This novel by "Frances Iles" was written by the same man who wrote the previous entry on this list. The Oxford-educated Anthony Berkeley Cox wrote crime novels under quite a few pen names, including Francis Iles, Anthony Berkeley, and A. Monmouth Platts.
Why did he do it? Just as many modern authors use pen names when writing in different genres or tones, Cox did the same. He once said:
The reading public demands consistency in its authors […] If Mr X, who has specialised in cosy suburbanism, gets an urge to write a stream of consciousness novel about a Siberian bird-watcher on Lake Chad, he must either suppress the impulse or unburden himself under another name.
This particular novel follows a seemingly mild-mannered country doctor, Dr. Edmund Bickleigh, who meticulously plans to murder his wife for a young and beautiful mistress, only to find that things don't go according to plan. It's been adapted for TV on a couple occasions, most recently in 2005 with Ben Miller in the leading role.
Get it: Kindle | Audible | Paperback | Bookshop.org (supports independent bookshops)
The Nine Tailors | Dorothy L. Sayers (1934)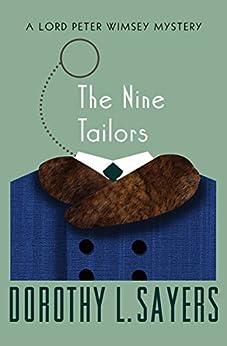 Set in the English countryside, The Nine Tailors revolves around a murder mystery that occurs during New Year's Eve at the village of Fenchurch St. Paul. Lord Peter Wimsey becomes involved in the case while stranded in the village due to a car accident, and as he investigates, he uncovers a series of secrets, ancient church bells, and connections to a mysterious theft.
Though not the first of the Lord Peter Wimsey novels, many consider it to be the finest of the bunch. It offers a deep and immersive portrayal of village life, and Sayers did a great deal of research into bell-ringing to skillfully weave it into the plot of the mystery. The novel also gives more insight into Wimsey's personality and skills, leading many readers to connect more with the character than in earlier novels in the series.
Get it: Kindle | Audible | Paperback | Bookshop.org (supports independent bookshops)
And Then There Were None | Agatha Christie (1939)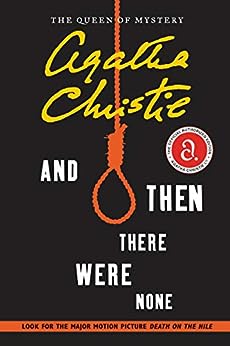 This mystery classic was published almost 20 years after Christie's first novel, and it gives us a glimpse of her maturing style. Originally published as Ten Little N*ggers because the plot was structured around an 1800s minstrel song of the same title (the word was not yet as racially charged in the UK at that time), it was later changed to Ten Little Indians to be less offensive. It has since been changed to And Then There Were None with the "Ten Little Soldiers" rhyme to correspond with the deaths that occur throughout.
The story revolves around ten strangers who are invited to a remote island off the coast of Devon under various pretexts. Once there, they discover they've been brought together by an unknown host who accuses each of them of committing a past crime. Stranded on the island with no way to escape, the guests begin to die off, with suspicion mounting as they realize that the killer must be among them.
Unlike most of the novels on this list, there's no central detective in this novel – and a great deal more moral ambiguity. The countdown adds suspense, and the high-concept premise ensures that this one stands head and shoulders above most similar works of the time.
Of the novel, Christie said:
I wrote the book after a tremendous amount of planning, and I was pleased with what I had made of it. It was clear, straightforward, baffling, and yet had a perfectly reasonable explanation; in fact, it had to have an epilogue in order to explain it. It was well received and reviewed, but the person who was really pleased with it was myself, for I knew better than any critic how difficult it had been… I don't say it is the play or book of mine that I like best, or even that I think it is my best, but I do think in some ways that it is a better piece of craftsmanship than anything else I have written.
Get it: Kindle | Audible | Paperback | Bookshop.org (supports independent bookshops)
The Moving Toyshop | Edmund Crispin (1946)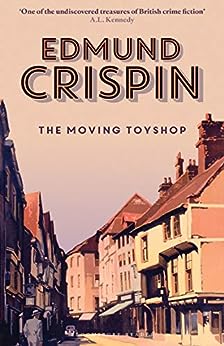 If you enjoy a bit of humour in a mystery novel, this one is a bit of a departure from the norm. The story follows Gervase Fen, an eccentric Oxford professor, who stumbles upon a murder scene inside a toy shop during a late-night stroll in Oxford. However, when Fen returns with the police, the toy shop has inexplicably vanished, leading him on a labyrinthine investigation to unravel the bizarre and dangerous circumstances surrounding the murder and the elusive toy shop's disappearance.
Gervase Fen is a delightfully fun and unusual detective figure, and the Oxford setting makes for a rich backdrop. In truth, as much as I love Inspector Morse (and the three associated TV shows), I think I'd like a Gervase Fen TV adaptation even more.
The book (and the others in the series) are also full of literary references, and it's fun to try to recognise them as you read along. Crispin has since been referenced and acknowledged by other authors, with Christopher Fowler paying homages to The Moving Toyshop in The Victoria Vanishes. Gareth Roberts (who wrote a number of Doctor Who novels) said The Moving Toyshop is "more like Doctor Who than Doctor Who".
Get it: Kindle | Audible | Paperback | Bookshop.org (supports independent bookshops)
To Love & Be Wise | Josephine Tey (1950)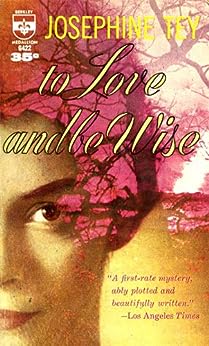 This novel follows Inspector Alan Grant as he investigates the disappearance of a famous American photographer, Leslie Searle, who vanishes under mysterious circumstances while staying at a picturesque English village. As Grant delves deeper into the case, he uncovers a web of secrets, jealousy, and dark motives within the village's close-knit community.
Aside from offering a vivid portrayal of mid-century English village life, the book offers an interesting exploration of drive and motives – in particular, how fame and notoriety can influence individual lives. Her characters are just a bit deeper than the average mystery characters at the time, and that would go on to influence future writers whose characters grew increasingly lifelike over time.
Get it: Kindle | Audible | Paperback | Bookshop.org (supports independent bookshops)
An English Murder | Cyril Hare (1951)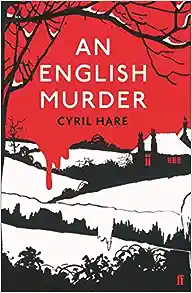 Set in the English countryside, this story revolves around a traditional Christmas gathering at Warbeck Hall, where the family and guests are snowed in. When the elderly patriarch is found murdered in a locked room, Inspector Mallett is called in to solve the case.
Though very similar to many of the tales that came before it, Hare's novel builds on the classic detective novel formula. Hare was a practicing barrister, so his knowledge of legal and investigative procedures gives added depth and authenticity.
The novel is also unique in that we see a big more subtle social commentary, psychological depth, and character development than in many of the true "Golden Age" novels. Where earlier books focused on plot at the expense of character, this is one place where we begin to see hints of a maturing genre.
Get it: Kindle | Audible | Paperback | Bookshop.org (supports independent bookshops)
Cover Her Face | PD JAmes (1962)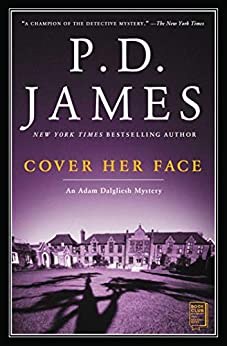 Originally published in 1962, this is the latest entry in our list (though still published during the years Dame Agatha Christie was alive and writing). Though PD James' writing retains many elements of classic British crime fiction, her detective is far more interesting and complex than many which preceded him.
DCI Adam Dalgliesh gave us a quiet and intensely private widowed detective who's also a well-loved poet. He drives a Jaguar, something a bit at odds with his otherwise quiet nature.
Cover Her Face is Dalgliesh's first outing, and it sees him tackling the murder of a young woman who used her body and brains for social climbing. Someone has decided that's not okay, and Dalgliesh is determined to find that individual and bring him or her to justice.
Get it: Kindle | Audible | Paperback | Bookshop.org (supports independent bookshops)
Save it to Pinterest!