11 Cozy British Mystery Novels to Curl Up to This Autumn…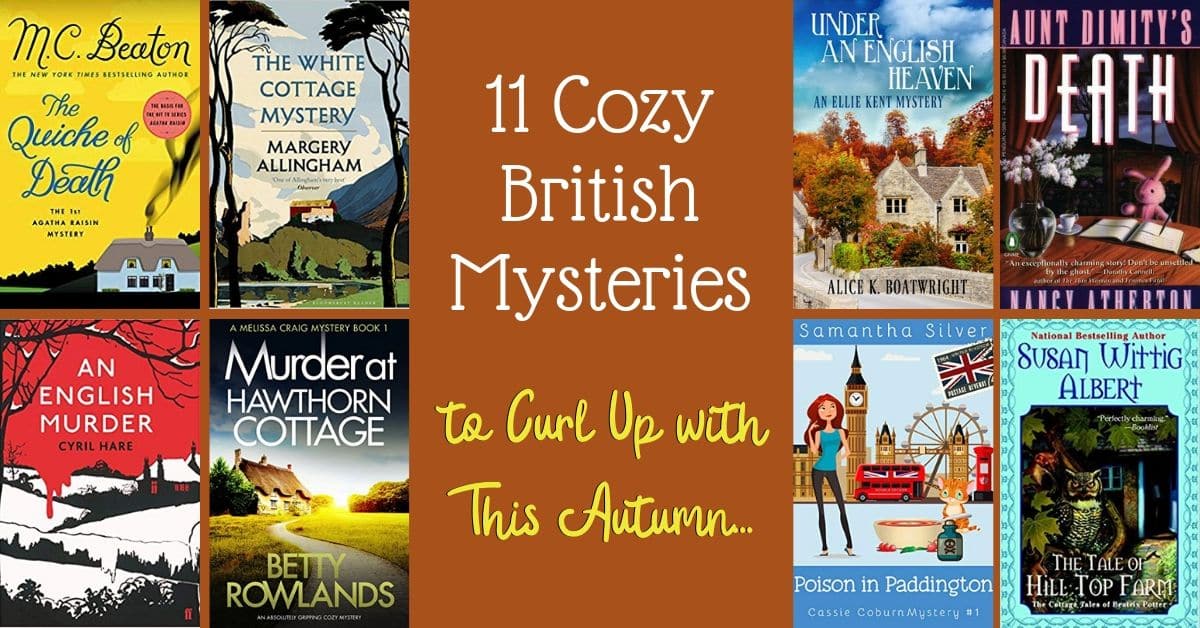 In some cases, we earn commissions from affiliate links in our posts.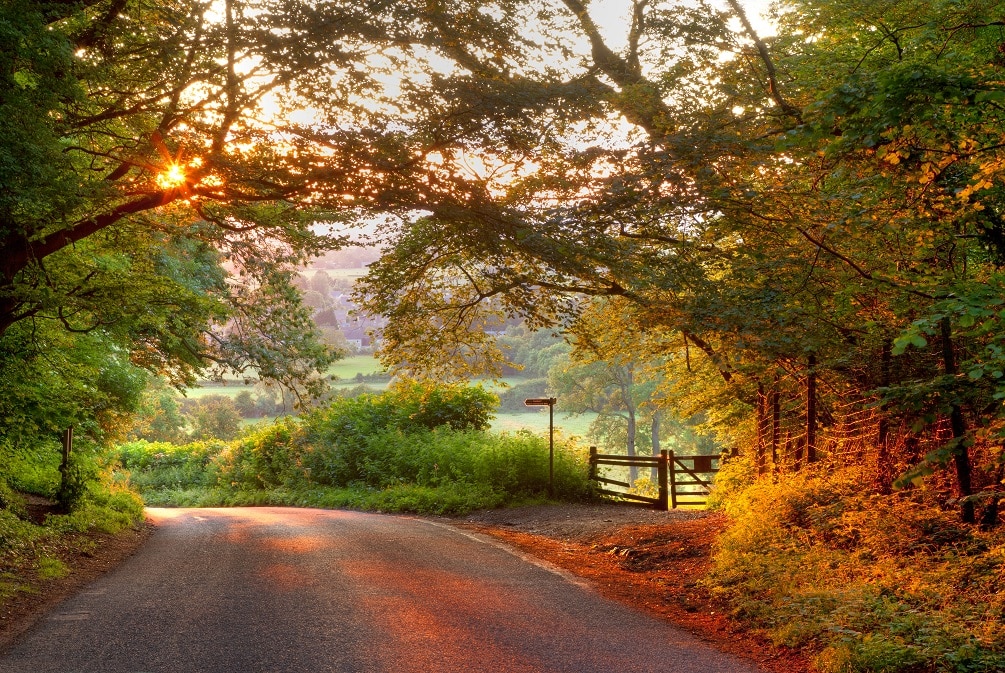 If you're not already familiar with the genre, cozy mysteries are a sub-section of mystery fiction where sex and violence are softened. Crazy and terrible things happened, but it's a bit like viewing them through a warm, fuzzy filter. Unlike the real world of gritty, often unthinkable violence, cozy mysteries are…well, cozy.
Instead of real police, most cozy mysteries feature an amateur detective – often a woman, though not always. In the world of British television, Pie in the Sky and Hamish MacBeth are two notable exceptions.
The detective will generally have contacts on the police force, but it's rare for a cop to be a lead character. Again, Hamish MacBeth is an exception to the rule – but still distinctly cozy in tone.
Cozy mysteries are not terribly realistic. The main character(s) generally has a job or lifestyle that puts them among people quite frequently, and murder seems to follow them. Killers tend to be driven by reason, and they're usually normal people who turned into murderers over some kind of feud. It would be unusual to see a serial killer or a death based on random violence or chance.
Settings are often picturesque and small, with a strong sense of local community. Everybody knows everybody, and they're all in each other's business. Many cozy mystery series also have some kind of theme related to the job of the lead character(s). To borrow from television again, two great examples would be Rosemary & Thyme (gardening) or Pie in the Sky (cooking). And of course, Murder, She Wrote revolved around Jessica Fletcher's writing career.
Given the nature of cozy mysteries, it's not hard to see why they make such great cool and cold weather reading. They pull you into not just a mystery, but a warm little community. They're a bit murder-y, sure – but in the nicest way. As we head into autumn, we submit 11 of our favourites for your reading consideration…
11 Cozy British Mystery Novels to Curl Up to This Autumn…
This list is not exhaustive, but it's a good mixture of new and classic cozy mystery novels set in a variety of locations around the British Isles. Please feel free to add your suggestions in the comments!
An English Murder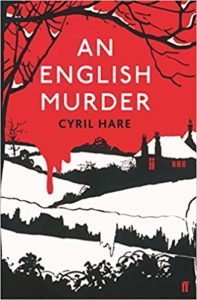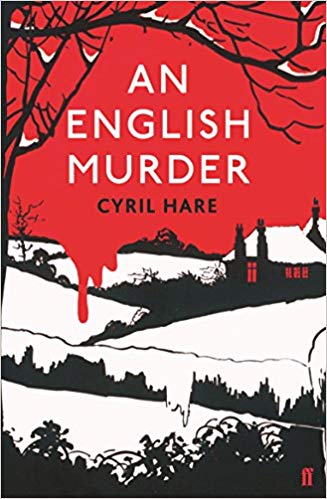 Series: N/A
Author: Cyril Hare
First published in 1951, An English Murder is a classic of the cozy mystery genre. A group of friends and family are snowed in at a country house on Christmas Eve, and as the bells chime midnight, one of them commits the act of murder. With no way in or out, will they survive long enough to solve the murder and capture the culprit?
Get it on: Amazon
Under an English Heaven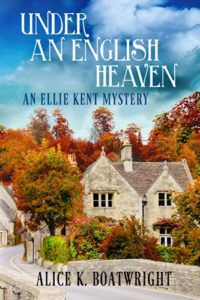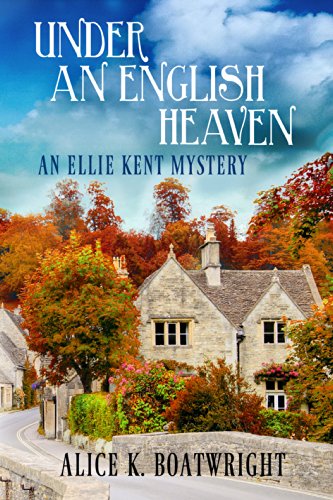 Series: Ellie Kent Mystery Series
Author: Alice K. Boatwright
Ellie Kent married a British vicar after meeting him during his sabbatical in California, and now she's accompanied him back to his quiet English village. Her worries about being forever seen as an outsider are soon replaced by new worries – chiefly, the body she finds in the churchyard and the growing suspicion against her.
Get it on: Amazon
Poison in Paddington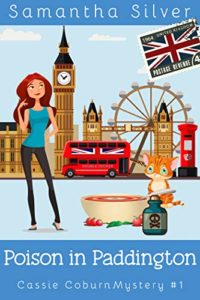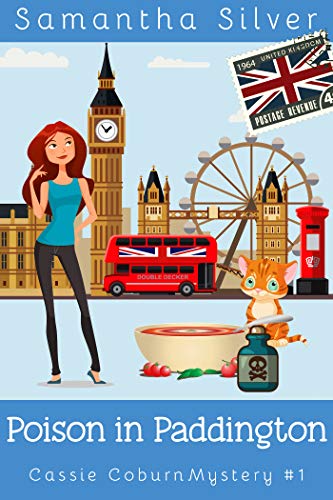 Series: Cassie Coburn Mysteries
Author: Samantha Silver
After a car accident robs young Cassie Coburn of her dream medical career, she takes her accident settlement money and moves from San Francisco to London. Before she can even get settled in, she finds herself working alongside a French private detective to figure out who poisoned four people in central London.
Get it on: Amazon
The Tale of Hill Top Farm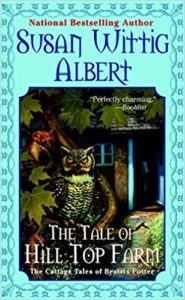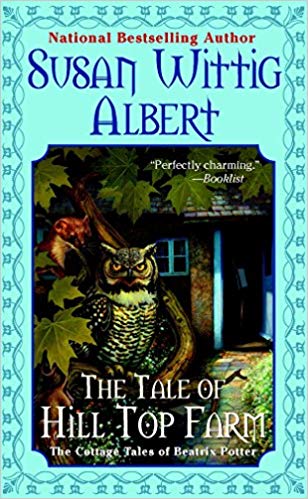 Series: Cottage Tales of Beatrix Potter
Author: Susan Wittig Albert
This fanciful series imagines Beatrix Potter moving to the Lake District and solving crimes alongside an entourage of animal friends. Because it's 1905 and it was a bit odd for a woman to buy and live on a farm alone, some villagers keep Ms. Potter at a distance. Others warm to her quickly, especially the way she's quick to jump in and lend a hand in the community. This series is a fun bit of escapism for anyone who loves England, Ms. Potter, or the Lake District.
Get it on: Amazon
Murder at Hawthorn Cottage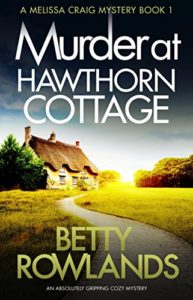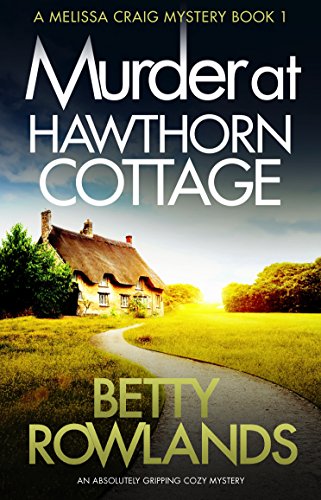 Series: Melissa Craig Mysteries
Author: Betty Rowlands
In the quiet little village of Upper Benbury, Melissa Craig is just settling into country life when she gets a knock at the door. A body has been discovered in the woods behind her new home. When she realizes the police are going down all the wrong paths, she decides to take matters into her own hands.
Get it on: Amazon
The White Cottage Mystery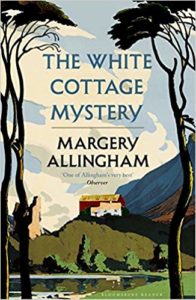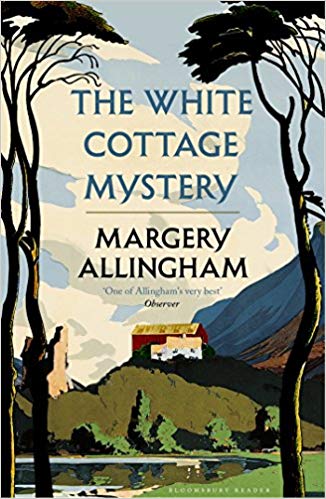 Series: N/A
Author: Margery Allingham
Eric Crowther was not a man who would be missed by many. He gathered up the secrets of his neighbours and used them to torture them for his own gain. After he's murdered, CI Challenor and his son Jerry are buried in secrets and scandals as they try to determine who pulled the trigger. Meanwhile, Jerry must fight his feelings for one of the suspects if he's to keep a level head.
Originally published in 1927, this was Margery Allingham's first detective story. Allingham is also said to be JK Rowling's favourite Golden Age author.
Get it on: Amazon
Agatha Raisin & the Quiche of Death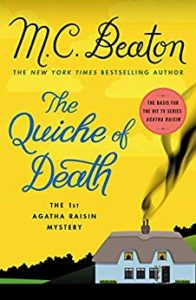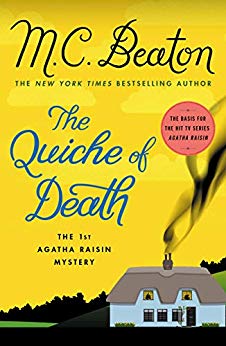 Series: Agatha Raisin Mysteries
Author: M. C. Beaton
All her life Agatha Raisin has worked with the goal of an early retirement in the Cotswolds. When that time comes, she give sup her PR firm and moves to the quiet village of Carsley – or at least, what she THOUGHT would be a quiet village. It's not long before she's fully enmeshed in local events, village drama, and even a murder.
Get it on: Amazon Book | Amazon Video
Her Royal Spyness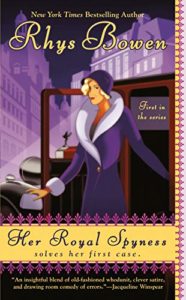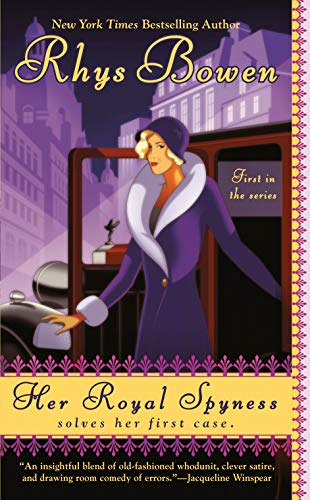 Series: N/A
Author: Rhys Bowen
In 1932 London, Lady Victoria Georgiana Charlotte Eugenie leaves the life of broke Scottish nobility and heads for a new life in London. Unfortunately, she soon finds a dead Freshman in her bathtub, leaving her in a race to clear her name.
Get it on: Amazon
Buried in a Bog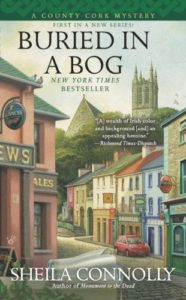 Series: County Cork Series
Author: Sheila Connolly
Buried in a Bog isn't British, but it IS set in the British Isles, and given their shared history, that's close enough for us. After the death of her granny, Maura Donovan visits the small Irish village she'd called home. Excited at the memories they share of her gran, she ends up taking a job in a local pub.
At the pub, she hears talk of a 100-year-old body discovered in a local bog – only to realize she knows something of a much more recent death that's connected to the discovery.
Get it on: Amazon
Nice Class of Corpse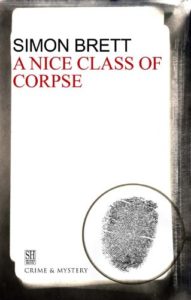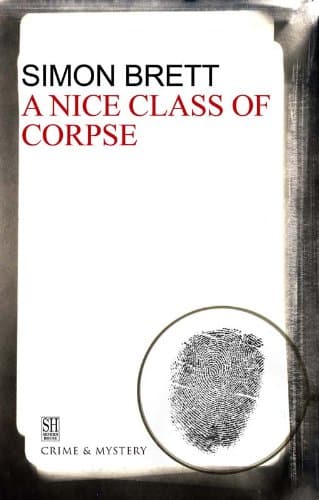 Series: Mrs. Pargeter Series
Author: Simon Brett
When the widowed Mrs. Pargeter arrives at the Devereux residential hotel, she seems to set off a chain of disastrous events. Almost immediately, strange deaths start happening and Mrs. Pargeter takes the investigation into her own hands. She quickly learns there's more than one resident with good motive for murder.
Get it on: Amazon
Wicked Autumn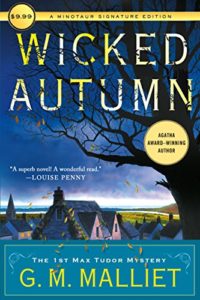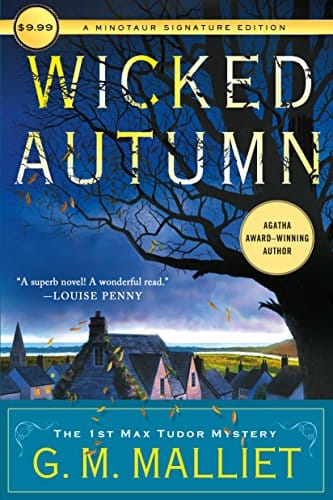 Series: Max Tudor Series
Author: G.M. Malliet
Though he was once an MI-5 agent, Max Tudor has settled nicely into his new life as vicar of St. Edwold's in the quiet village of Nether Monkslip. The traumas of a violent and dangerous past give way to the slow and easy routines of rural life – until one of the locals turns up dead at the Harvest Fayre. While it's assumed to be an accident, Tudor has the training to know better. As he works through a local tragedy, he's also faced with all the past demons that go along with a high-flying career in intelligence.
Get it on: Amazon
What's Your Favourite British Cozy Mystery?
Do you enjoy a good cozy mystery when the weather starts to cool? Which ones will you be reading this autumn and winter? Let us know in the comments!